Drinking is a great human tradition. For thousands of years, humans have been drinking different types of alcohol, from wine to scotch and lastly beer. Beer is good for you as long as you don't overdo it. But what happens when your desire for beer goes viral on the internet?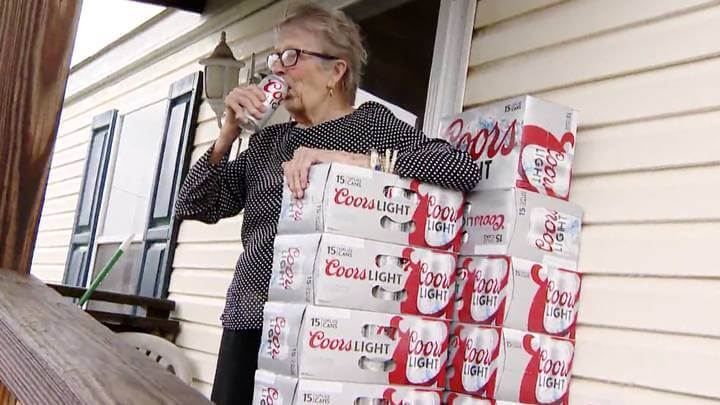 Olive Veronesi who is 93 years old has the habit of drinking one beer every night. But ever since Coronavirus forced all of us to quarantine inside our house she hadn't had the chance to get more beer for herself. So when she was down to the last 12 cans, she decided to do something awesome.
She wrote down that she needed beer on a whiteboard and showed it out the window in the hopes that someone would help. A relative took a photo of her and posted it online and now it became viral. It withdrew so much attention that a beer company decided to give her around 150 cans of beer.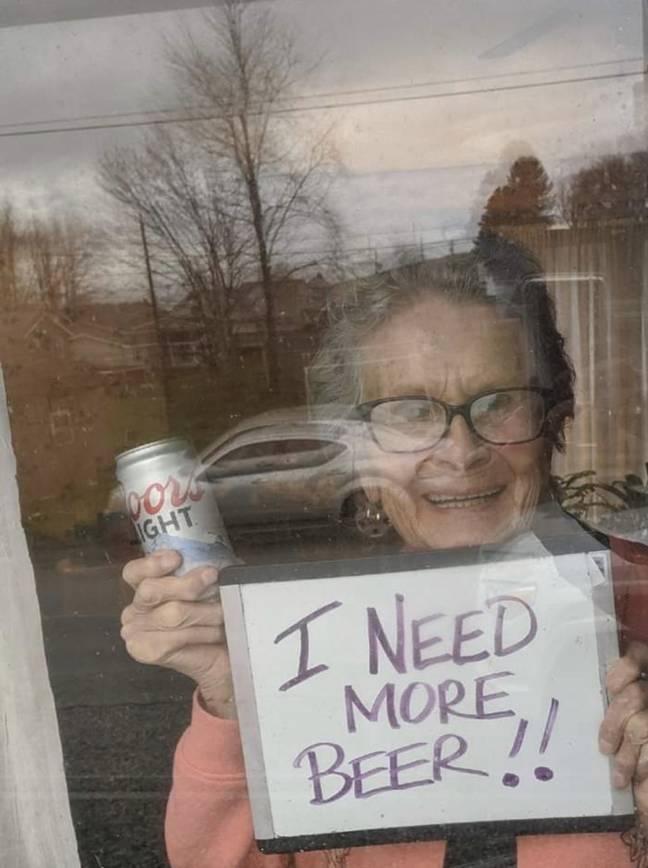 The company is called Coors Light and decided to do this gift to the old lady. Olive would drink one beer a day and even after she got this gift she did not exaggerate on her dosage. At least Olive was staying home for a responsible reason. For the reason of not getting infected and not infecting anyone else.