Recently a video went viral showing a little 3-year-old girl being tossed around at 100 feet in the air by a giant kite. She got tangled up and was flung into the air. All of this happened at an annual festival that was occurring in Nanlioao, Taiwan. In the video, you can see a group of people trying to safely get the girl to the ground as she is tossed in the air by the huge kite.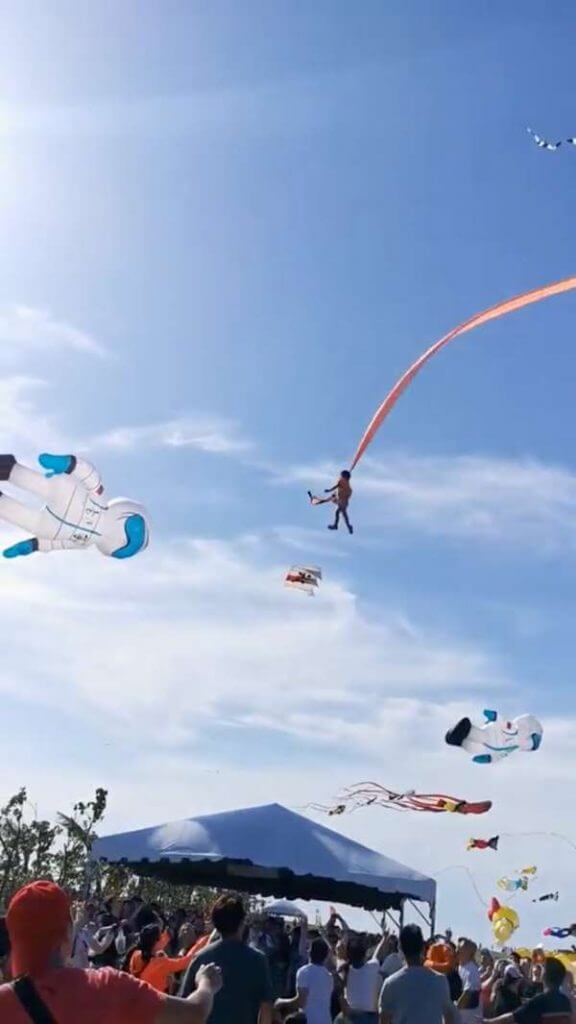 They experience heavy winds, so it was difficult for the helpers to get the girl down immediately. Before, as the kite was getting ready to be launched, the crowd around the kite was cheering. But as soon as the kite went up, they saw that at the end of it a little girl was going up with it. Everybody started to scream and panic.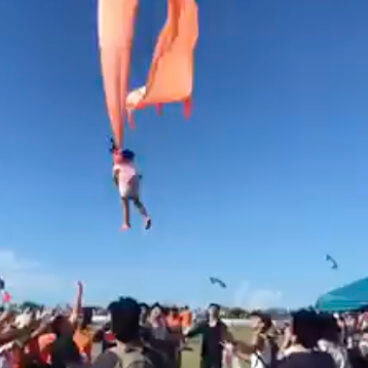 Being only 3-years-old, the girl only weighed 28 pounds, and she couldn't weight the kite down. Reporters and witnesses at the scene said that the girl went up almost 100 feet. After almost 30 seconds in the air, the helpers and goers at the festival were able to get the kite close enough to the ground so they could unwrap the girl from it.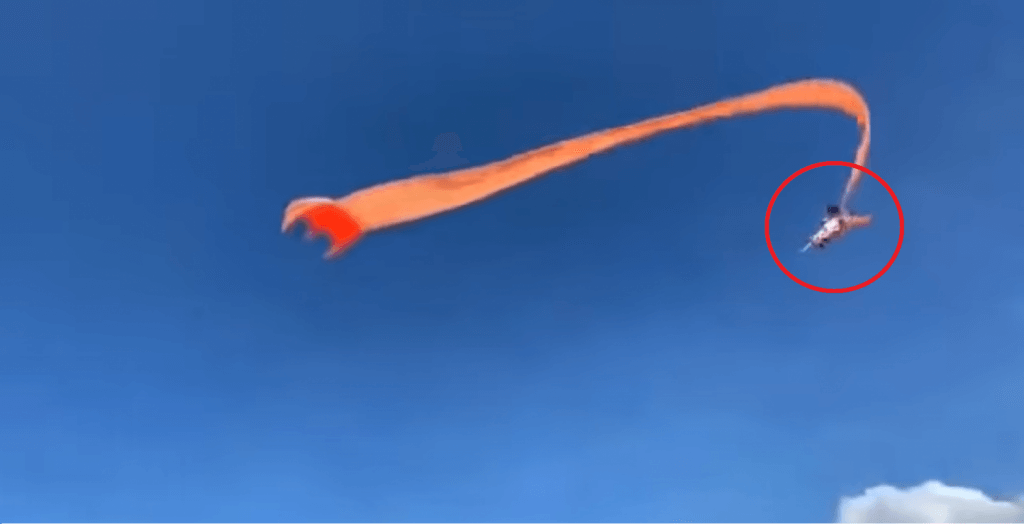 It was a miracle that the little girl wasn't seriously injured and only had small scratches on her head. The girl, only identified as Lin, was lucky to suffer some minor injuries. It hasn't yet been reported on how the girl got tangled up on the kite. But you can see that it is wrapped around her torso in the video. After the incident, the festival was cancelled, and the mayor of Nanlioao, Lin Chih-Chien has issued a statement saying that the whole government team is offering their sincere apology.