Recently a story has popped up about an army veteran who wanted to raise money for the NHS. Tom Moore set a goal of 1000 pounds to be raised in order to help out the health workers. He would have never imagined how much people would be generous and how much money he would raise. The first initial goal was shattered, and he has now raised over 11 million pounds.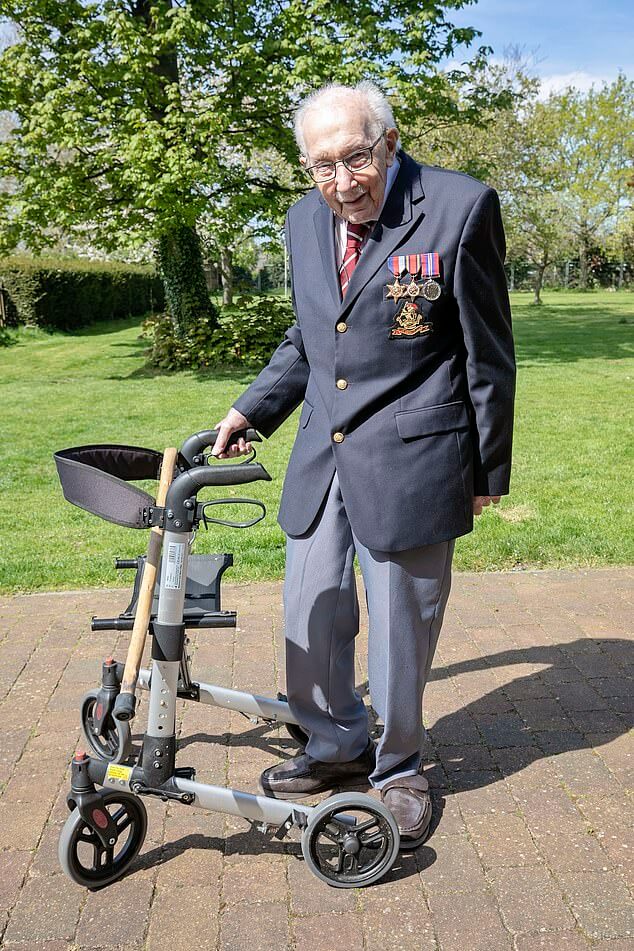 Tom also has set a challenge where he is doing laps around his garden at home. He wants to do 100 laps before he turns 100 at the end of the month. He has been doing 10 laps a day, but at his age, it can be difficult. He says that he will push on and won't stop until he reached his goal. He thought that 1000 pounds were a reachable goal and that with the help of other people, he will manage to get to 1000. As time went by, more and more people continued to donate, and the first 1000 pounds were reached easily.
Tom has talked to the press and has said that it is incredible how much people have given and thanked everyone who did. He added that the initial 1000 looks funny now that so much has been donated.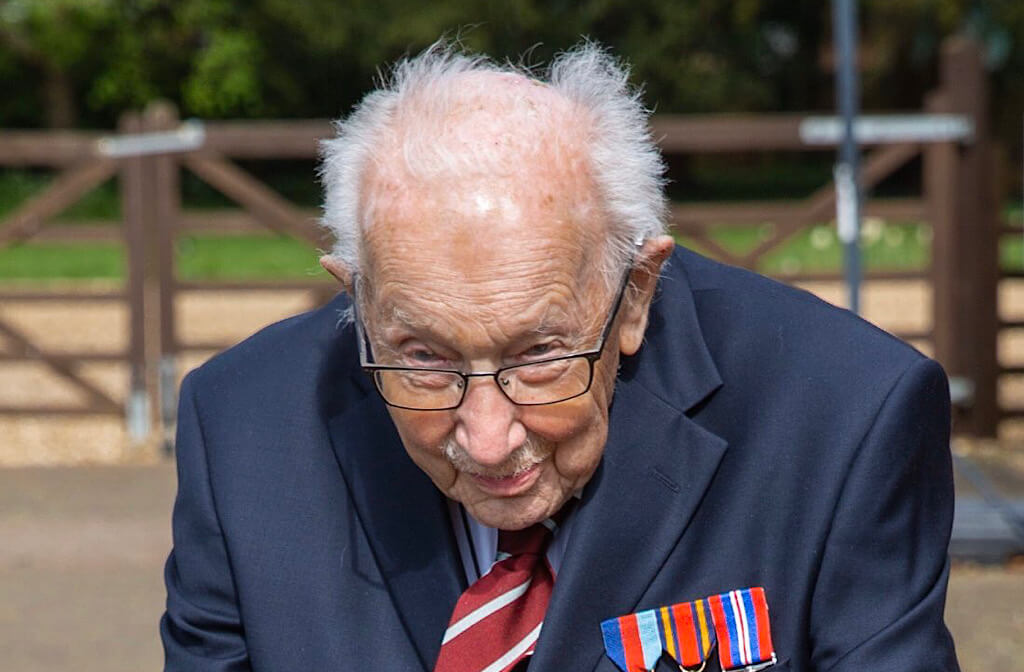 Tom is originally from Keighley, Yorkshire, and his first involvement in the war was in the eighth battalion of the Duke of Wellington's Regiment. His last mission as a soldier was in Sumatra, where the Japanese surrendered. After the war ended, he became an instructor at the Armoured Fighting Vehicle School in Bovington.
In the past could of years, Tom has experienced a lot of pain, having to get a hip replacement and battling skin cancer. But he has been so grateful that the NHS has been there every step of the way. From recovering from the surgery and the fight against skin cancer.
His daughter, Hannah Ingram-Moore, was the one who started the fundraiser. With the fundraiser, she and her dad wanted to show how grateful they both were to the NHS. Even though the country is battling the coronavirus pandemic. As more and more donations were coming in, Hannah started to raise the initial goal of 1000 pounds. It went from 1000 pounds to 100,000 pounds to 250,000, and when that milestone was passed, she upped it to 500,000 pounds. Up to now, they have raised 10 million pounds. And Hannah had to go on her social media and thank the British people for the fantastic support. She also stated that the NHS deserves every penny that has been raised.
Let's show our support for TOM and let's smash the 15 million mark!