Due to the Australia bushfires, millions of animals were put in a position to leave their habitat, and millions more have sadly lost their lives. Kangaroos, koalas, wild dogs, and many other species have been affected by the fires. We have heard so many sad stories of how entire ecosystems have been destroyed and millions of animals losing their lives. Still, there have also been stories of amazing people risking their own lives to save as many animals as they can.
Koalas have been the focal point of rescue groups and animal rescue organizations because they were most at risk. Having to leave their trees and running from predators has been a nightmare for these animals. One story about a dog named Keli and her owner, who is a volunteer, set out in the outback to rescue koalas and other animals that needed help.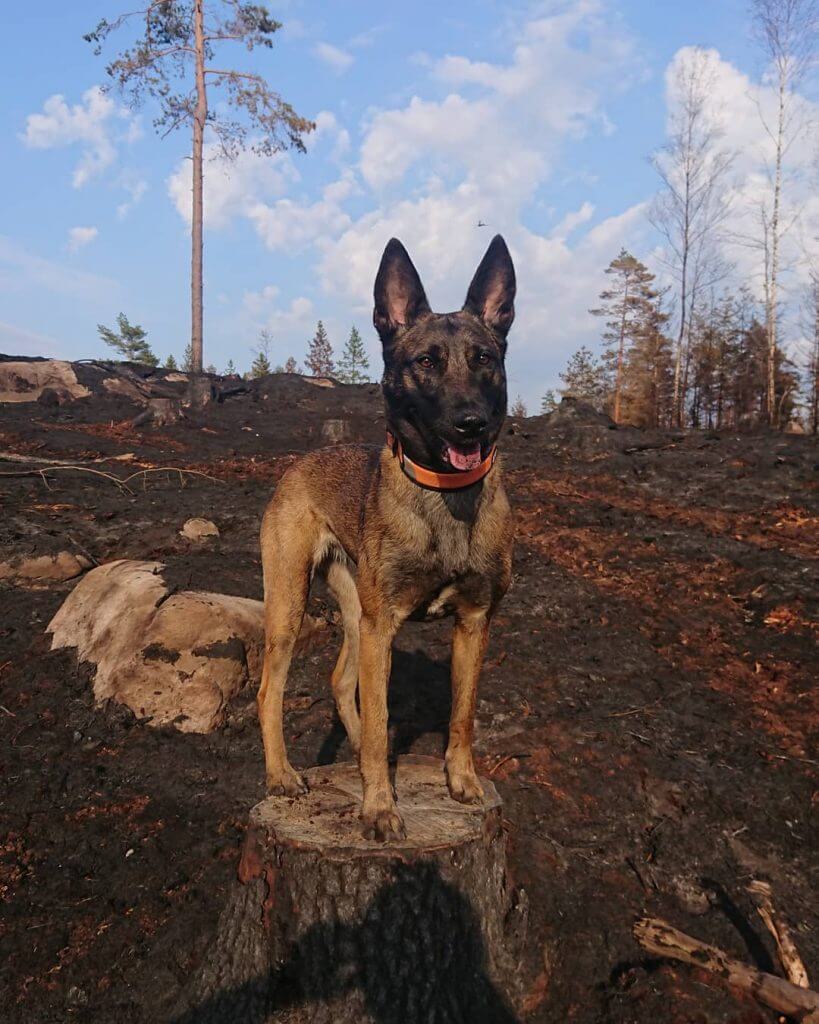 We all know that dogs are man's best friend, but some of you might not know that dogs are friendly with other animals as well. This story is proof that dogs can be helpful and friendly to other animals. As they were wandering around looking for animals that needed their help. Keli came to her owner with an animal in her mouth. Getting a closer look, the owner saw that Keli was holding a baby koala. She must have got the baby's scent and rushed to help it. 
Keli's owner gently took the baby koala and realized that it was in bad shape. He then rushed the baby koala to an animal hospital where doctors were ready to help. Unfortunately, the doctors told the volunteer that due to the smoke, the baby koala had developed an infection. Doctors were determined that they will do everything they can to get the koala back to normal. They started treating the infection, and amazingly a couple a days later, the baby koala started to get better.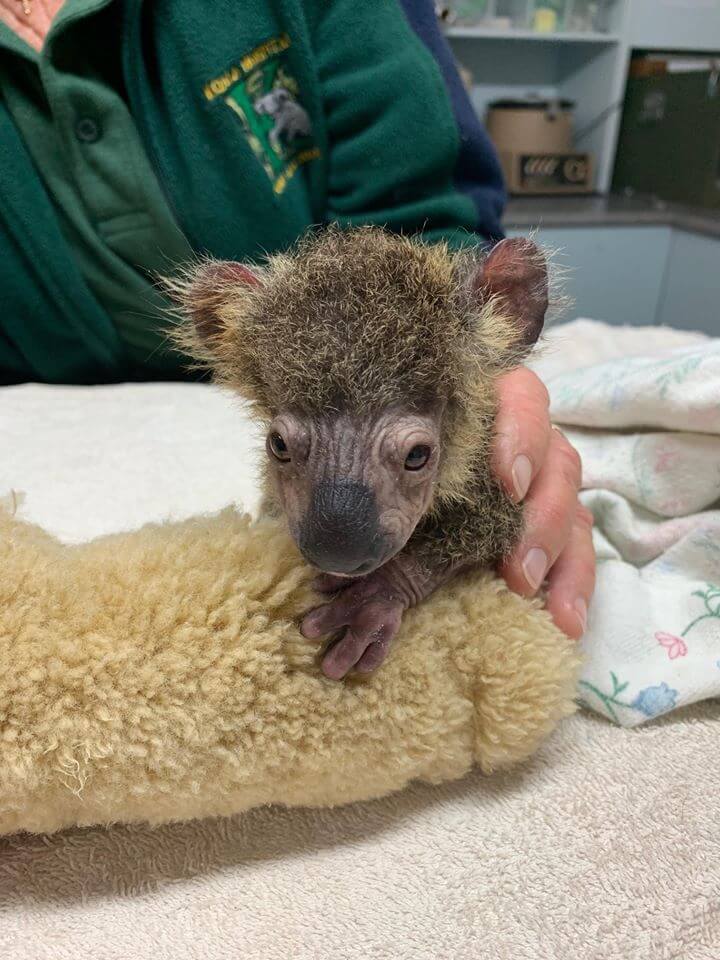 Also, when the baby koala was brought to the hospital in was severely underweight. Weighing only half a pound, doctors immediately started to give it food in order to regain its weight and strength. As time went by, the baby koala kept getting better and better. The doctors at the hospital posted the story on their social media saying that as time goes by, the baby koala will get better. And when it is fully recovered it will be released back into the wild.
The doctors decided to name the baby koala Keli, as the rescue dog that helped get her out of the bushfires. Keli is now eating healthy and is slowly gaining her weight and strength back. The infection went away after a couple of weeks, and doctors want to get Keli to a healthy five and a half pounds before they release her back into the wild.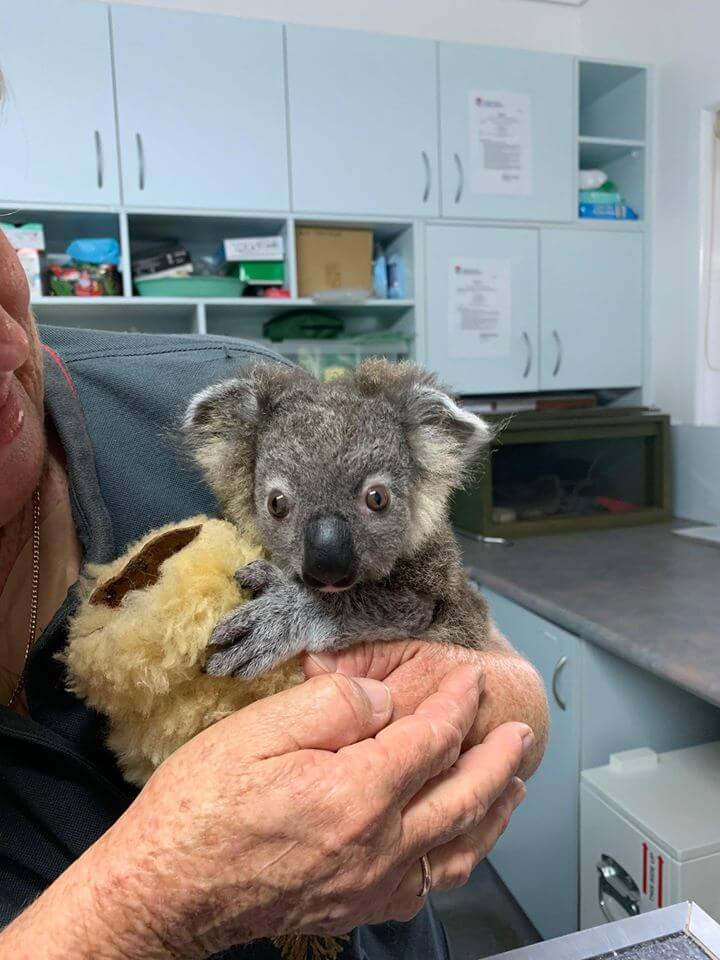 They will slowly implement the baby koala back into the wild. They will first take her to a safe area where he could get used to being in the open. As for Keli, the dog, we can all say that she is a hero. Being able to see the baby koala and not thinking twice about saving it. If it wasn't for her brave actions, the baby koala was probably not going to make it.
The hospital where Keli was brought is the Koala Hospital Port Macquarie, where in recent times, has been packed with animals that need medical attention. Vets have their hands full but are doing everything to save the animals that need their help.
The hospital needs as much help as possible. There are many ways that people can help out, people can go on their website and find information on how they can donate. They can adopt one of the many koalas that are looking a place to stay for some time before getting released to the wild, or they can volunteer if they live close to the hospital.
Millions of animals have suffered from the bushfires, and koalas are the most vulnerable ones. Things will get better, but before that can happen, people need to find ways to help.