For the past couple of months, the world has been at a halt. The COVID-19 pandemic has rampaged all over the world, and governments had to issue lockdowns. We have changed the way we live, and though we don't know how or when everything is going to be normal again. We understand that this pandemic will leave a significant mark on the way we see and go through life.
We know that you have been missing a lot of things and activities while stuck at home. It seems so long ago that we enjoyed outdoor activities such as playing sports, going to the beach, or even going out with your friends. Restaurants, night clubs, cinemas, etc. have all been closed in order to stop the virus from spreading even more. It has been said that more than 40,000 movie theatres have been closed down. Some of them may not even open ever again because of the significant economic downturn.

There may still be a way we can enjoy a good movie and not be stuck at home. Drive-in theatres, you might remember them, or you might have even gone to one. This form of entertainment was most popular back in the 60s, but with today's circumstances, it might be the best solution. It is a perfect way to follow the distancing guidelines and still enjoy a movie.
Andrew Cuomo, who is the governor of New York, has recently said that drive-in theatres will be available to the people of New York. He added that being in your car isn't dangerous for you or the people around you. Hence, it is the perfect solution for people wanting to watch a movie.
It's a great turn out for the 5:00 PM drive-in movie at Northern Cass tonight. pic.twitter.com/DuY2ucTqJA

— Cory Steiner (@CorySteiner10) April 15, 2020
Reports have been coming in from the plus 300 drive-in theatres across the US, that only 25 are still open for visitors. You might think that drive-in theatres are now packed, they have said that ticket sales haven't been changed much. They added that two factors are keeping people to visit drive-in theatres. One, because everything is at a halt right now, Hollywood studios aren't making new movies, and the ones that are done and had a release date have been pushed to the end of the year.
We have to take into consideration that drive-in theatres today are more popular overseas than in the US. For example, in Germany, the lockdown has been issued at the beginning of March. Since then, the two most popular drive-in theatres and open-air theatres have been sold-out at the showing of every movie.
One open-air theater called Autokino Essen has been selling all of its tickets weeks before the screenings. The manager of the open-air theatre Frank Peciak has said that no matter which movie they are showing, people are eager to get out of their homes and go watch them. Another popular drive-in theatre in Cologne has all of its 250 car spots reserved for weeks to come. Before you go in a person with gloves, scans your ticket, and you park your car at the available spots on the lot. Companies have been noticing that the drive-in theatres are becoming popular again, and they have been making their own.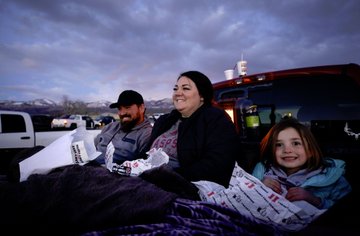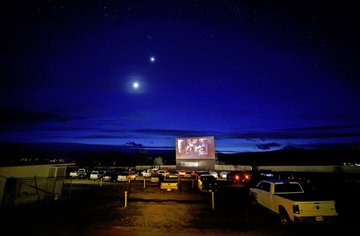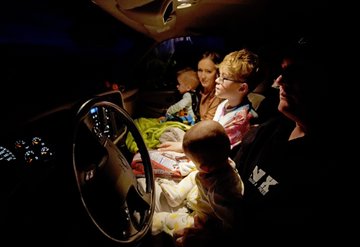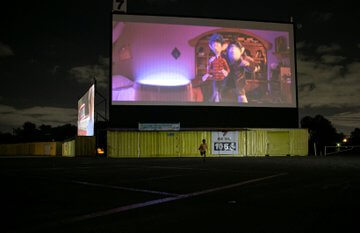 One New York drive-in owner by the name of Beth Wilson has said that she wants people to go out and have a good time, as long as they are staying safe. She also added that families that are consisted of two parents and two kids can easily come in their car and enjoy a movie. You are still with your family, the one that you have been spending the whole day with so it isn't a problem sitting in a car with them.
Another owner, Thomas, who owns a drive-in theatre in Texas, thinks that as time goes on, people will like to come. They will want to get a taste and remind themselves that going out for a movie is fantastic.
No one knows that will happen to the movie industry. Still, one media analyst has said that when you see how much people are interested in going out to see a movie in a drive-in theatre. You can understand that going out with your friends, family to see a movie is essential to people.