Natural look or makeup, this question has been going around for quite some time, and people have been expressing opinions. Many celebrities today have opted to go for a more natural look or something where they don't use as much makeup as usual. Meghan Markle, for example, was named one of the most influential people back in 2018. We have gotten used to seeing her not wearing much makeup. She does have beautiful skin, so it has never been weird to see her without makeup. Today we have compiled some photos to show you some celebrities, with and without makeup.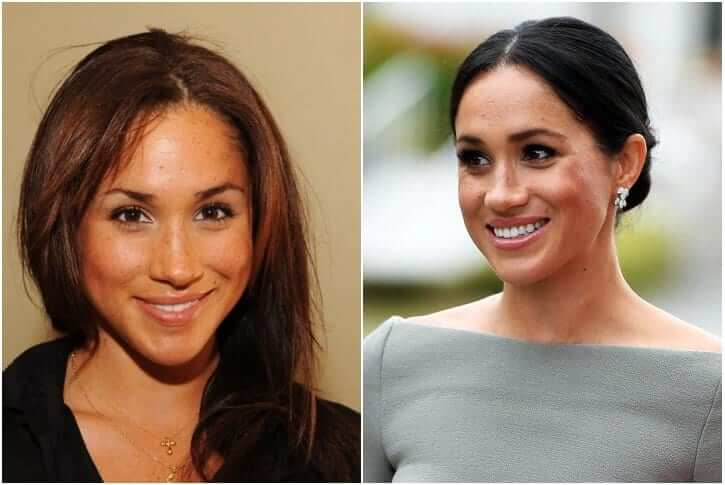 Angelina Jolie
We all know what she has accomplished in her career. She has been gracing our screens for more than 20 years, and we all recognize that all-natural look. Through the years, Angelina has taken good care of her skin, and we can see that in all of her public appearances. Doesn't matter is she is just out and about or appearing on the red carpet, Angelina always looks stunning.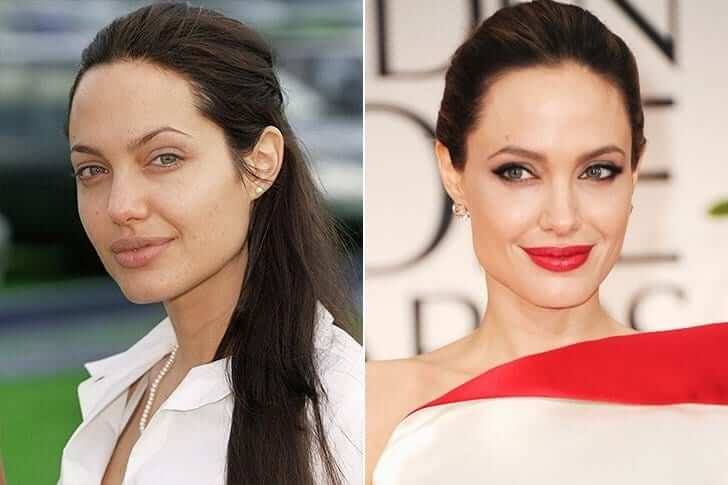 Katie Holmes
We can take Katie as an example of natural beauty. Her big expressive eyes and clear skin show that you don't need to make up to look beautiful. When Katie does wear makeup, the whole room is in awe.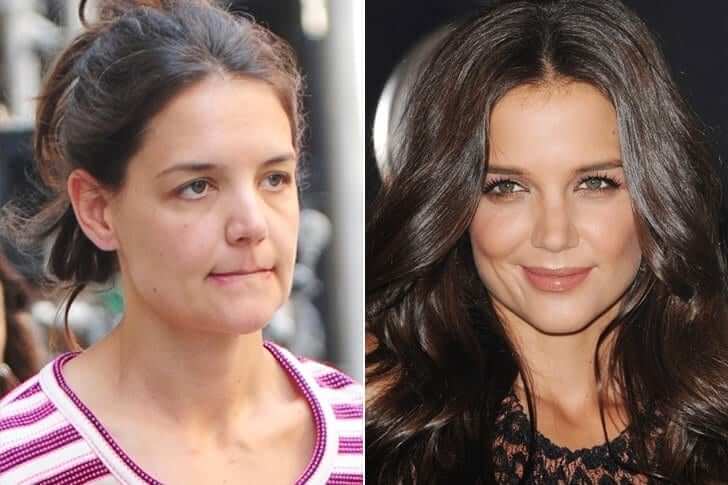 Reese Witherspoon
For a couple of decades, Reese has shown us that that face of hers doesn't age. That charming look doesn't go away if you know how to take care of yourself. She has maintained her looks and, to this day, looks beautiful as ever.
Jennifer Aniston
Where do we start with Aniston? She is now coming up to her 50s and doesn't look a day older than 40, at least. She became a worldwide name playing Rachel Green in the sitcom 'Friends.' Through the years, she has definitely perfected her skincare routine. Without any makeup, her skin can breathe, and maybe that is the way she keeps her youthfulness.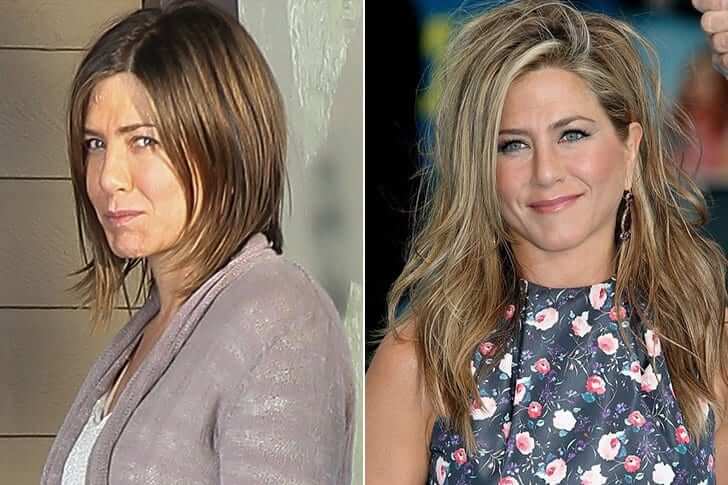 Julia Roberts
With or without makeup, Julia has always made us stop and stare at that gorgeous face of hers. Her skin, her big smile, has always made her look years younger than she really is. We can't think of another big celebrity that has kept her look so fresh throughout the years.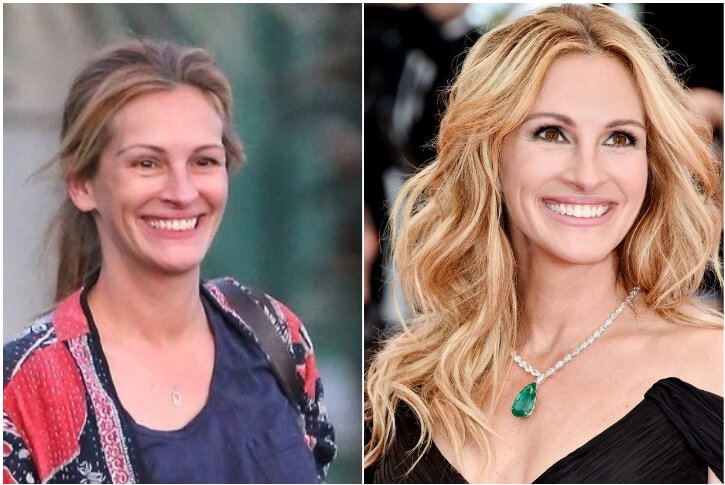 Gwen Stefani
Like other people, Gwen can freely go out without makeup and still look amazing. The 49-year-old has never looked better and saying that at that age tells you how much she cares about her looks.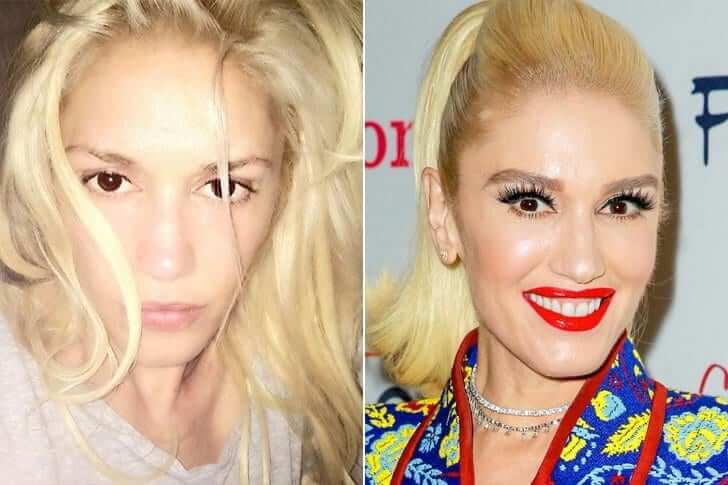 Kylie Jenner
We all know her brand and the millions she has made selling her make up. Promotion is critical, so that is why you will see Kylie wearing makeup most of the time. That being said, Kylie also looks stunning without any makeup on.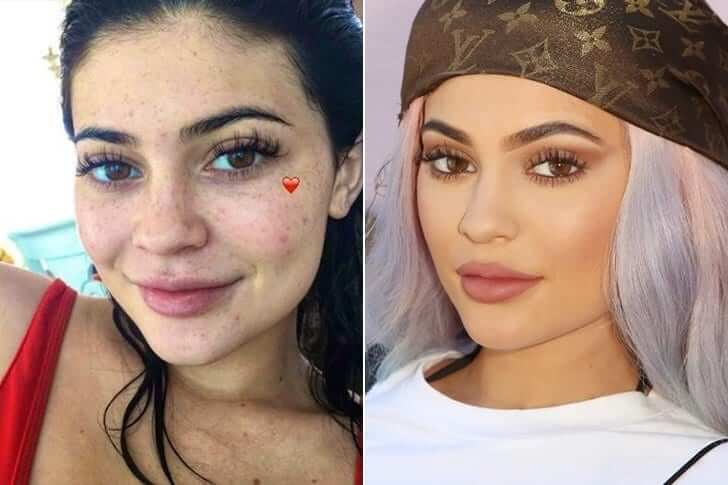 Kim Kardashian
For years, people have talked about how Kim has had some plastic surgery done, not only to her body but also to her face. With makeup, the stunning Kardashian model looks breathtaking. But, without it, Kim looks just like an ordinary good looking lady.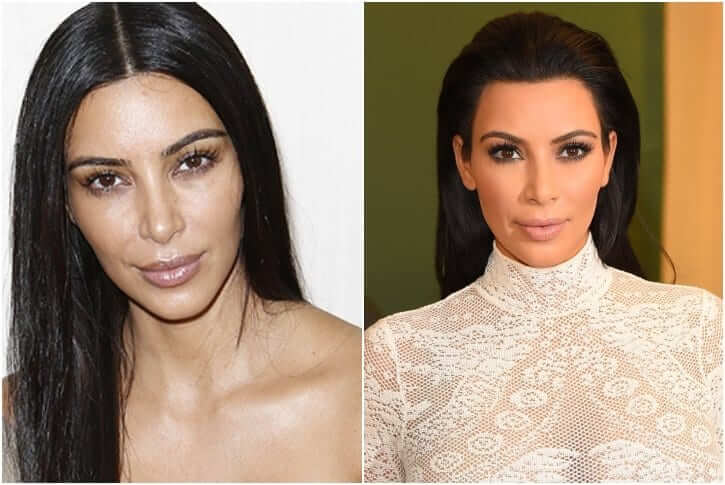 Goldie Hawn
In her mid-70s and Goldie still looks graceful and beautiful. Being in a relationship with actor Kurt Russell since 1983 shows that love can be a factor of living a stress-free life. Having stress in your life surely can have an effect, but Goldie has clearly haven't any stress for quite a long time.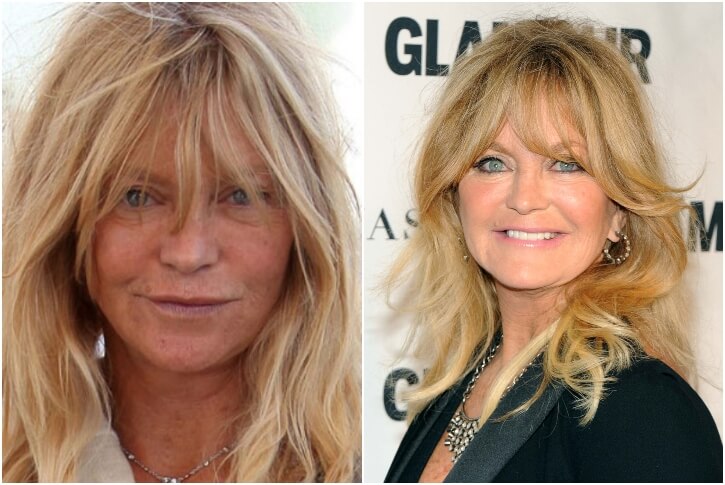 Selma Blair
Selma does have a charming look when she is all pampered up, and that clearly showed in this year's Oscars.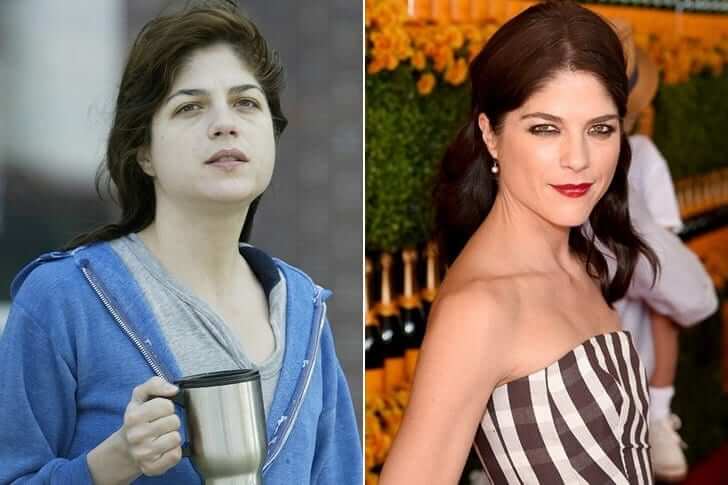 Gwyneth Paltrow
She is well known for having her own health and wellness products. She seems like she really cares about her lifestyle and wants to look good. Always looking good, whether you have foundation and lipstick or not, we can definitely learn something from her.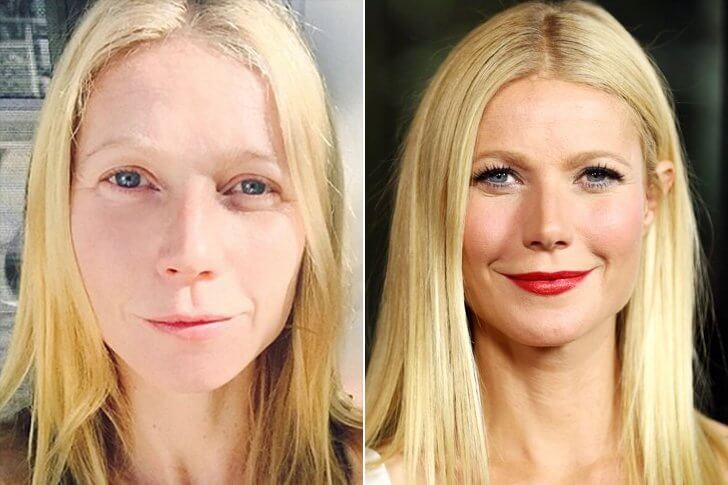 Bethenny Frankel
Bethenny has stirred up the scene with comments about not liking herself when she has a few pounds more than usual. Nevertheless, she isn't afraid of her haters, and in 2018 coolly, she dressed like a Victoria Secret angel for Halloween.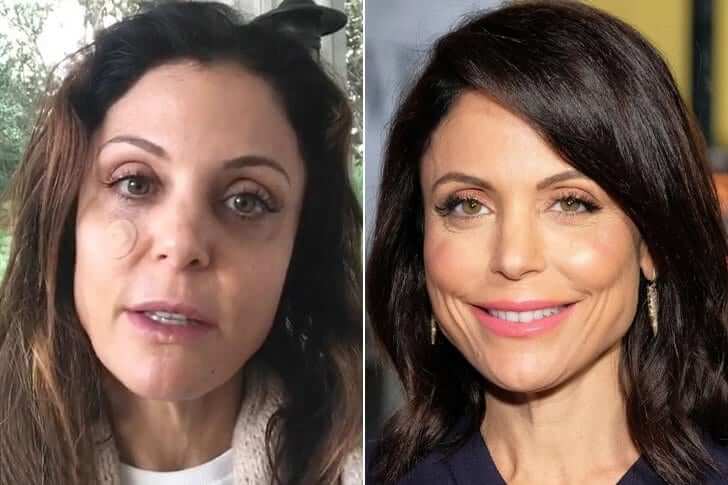 Mila Kunis
Mila is just a stunning young woman. For years now, she hasn't been afraid to go out in public without any makeup on, and why would she? The active career has kept her on track with taking care of herself as well.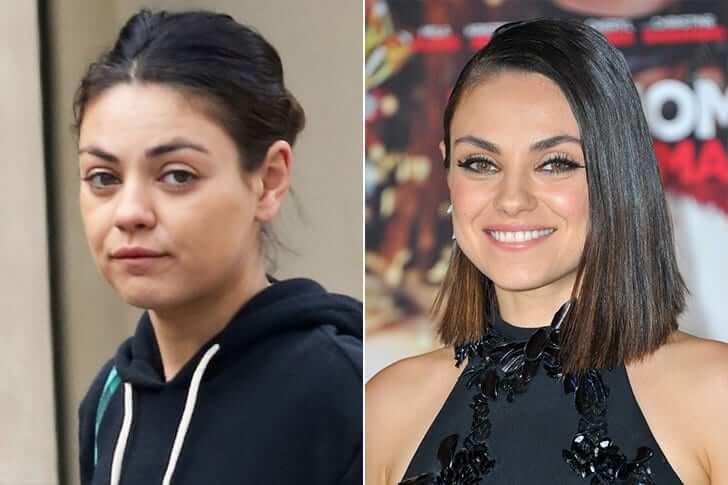 Teresa Giudice
The fitness competitor and reality TV star have to wear some makeup when she is attending some events. But Teresa has said multiple times that she wants and does stay away from makeup as much as she can. She says that it is more liberating and can showcase her looks in a more natural way.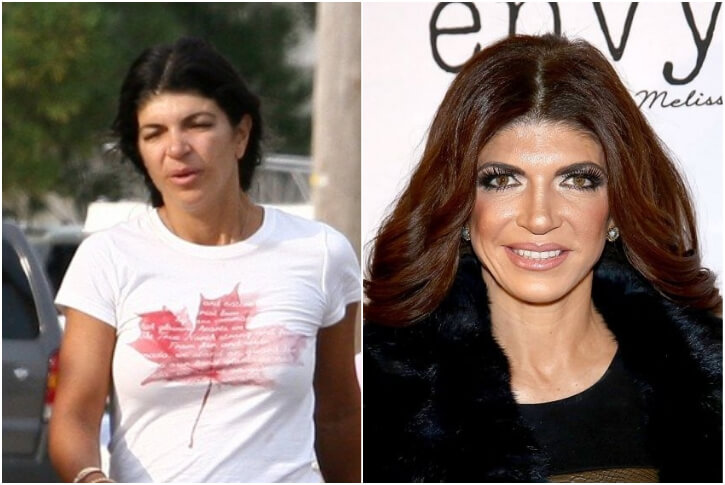 Christina Aguilera
We all know Christina for her amazing voice and looks. In recent years she has been pretty open about her struggle with weight loss but has always promoted a healthy lifestyle and even opting not to wear any products on her face.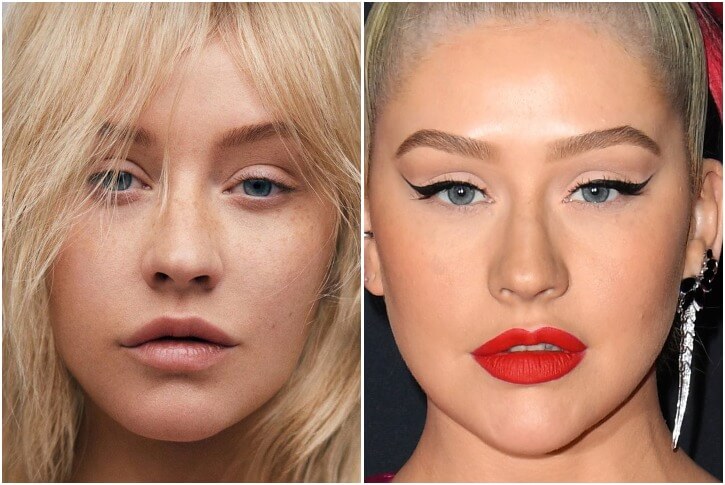 Heidi Klum
Heidi is a prime example of what exercise and proper nutrition can do to your looks. Good discipline and continuous activity, has made the 45-year-old ex-model looking stunning. Everything is a habit, and when we focus on it, we can achieve it.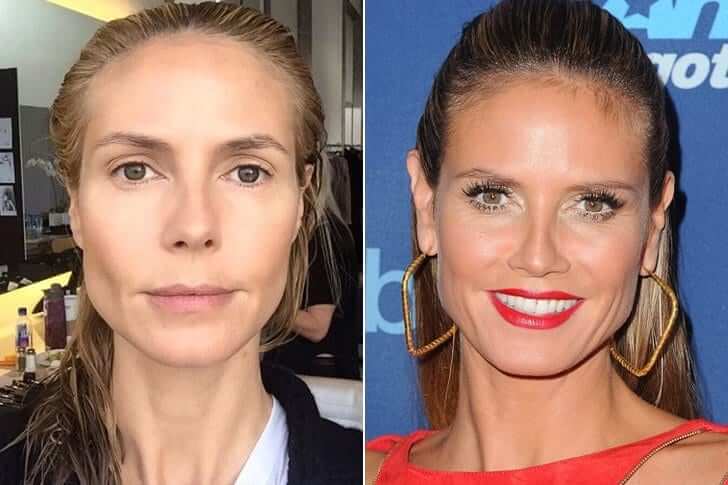 Britney Spears
Since that whole mental breakdown that she had in 2007, Britney has bounced back and looks as beautiful as ever.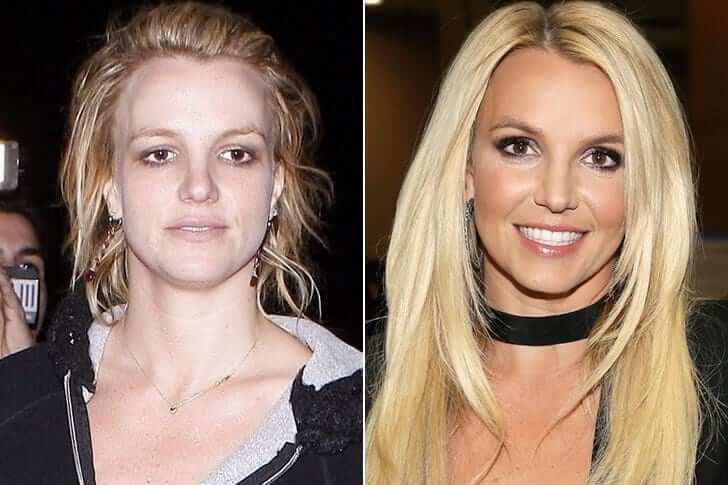 Nikole Kidman
What else can we say about Nikole other than wow? The picture of her without any makeup shows her clean and smooth skin, just a beautiful lady.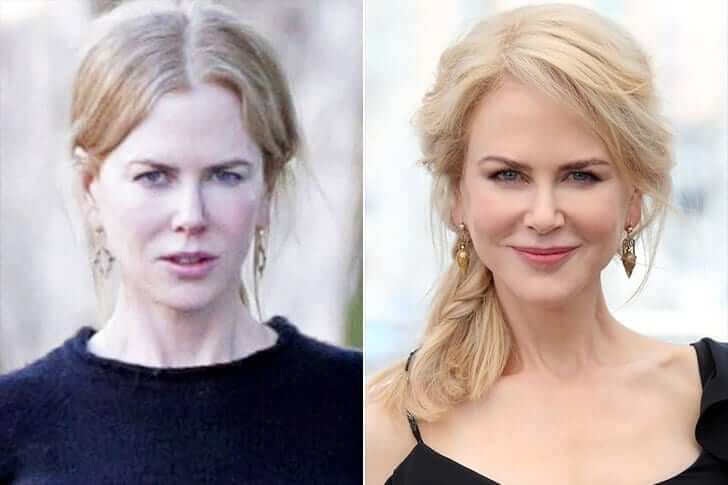 Amal Clooney
There aren't many photos of Amal without makeup, but the one we do have just shows that she takes good care of her skin and doesn't really need makeup at all.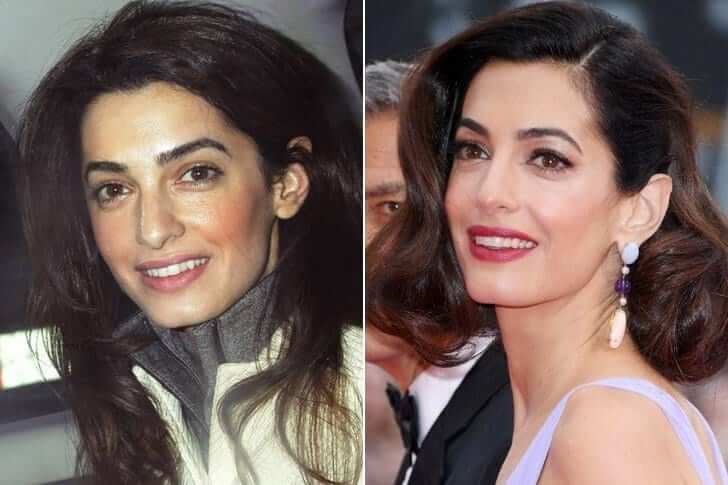 Kelly Ripa
Kelly never shy's away from taking a couple of pictures without makeup and posting them online. As far as we are concerned, keep them coming to Kelly, we enjoy every one.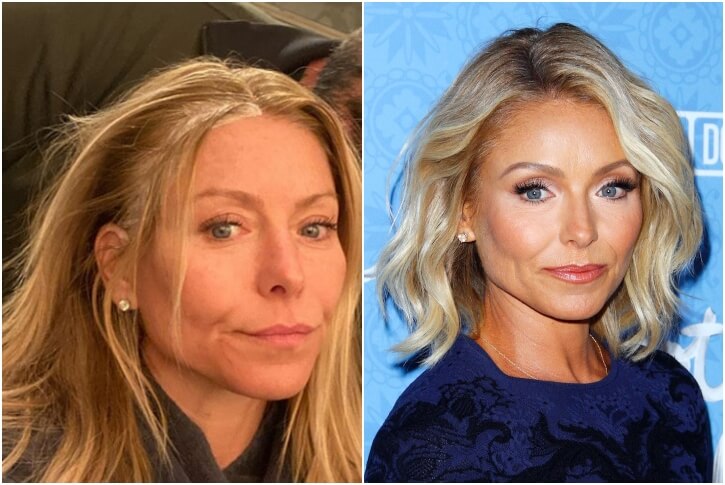 Gigi Hadid
The young model has always looked amazing. With or without makeup, Gigi has always shown her beautiful looks on social media, and we can't wait to check out more.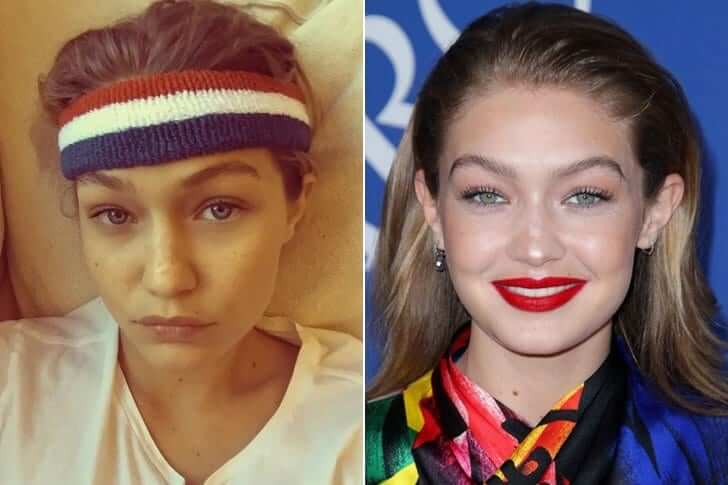 Jennifer Lopez
People all around the world know J-Lo as the celebrity that takes care of herself. She has been on the news multiple times for her fantastic shape and skin tone, and seeing a person that will in a short time hit 50 makes us just say bravo J-Lo.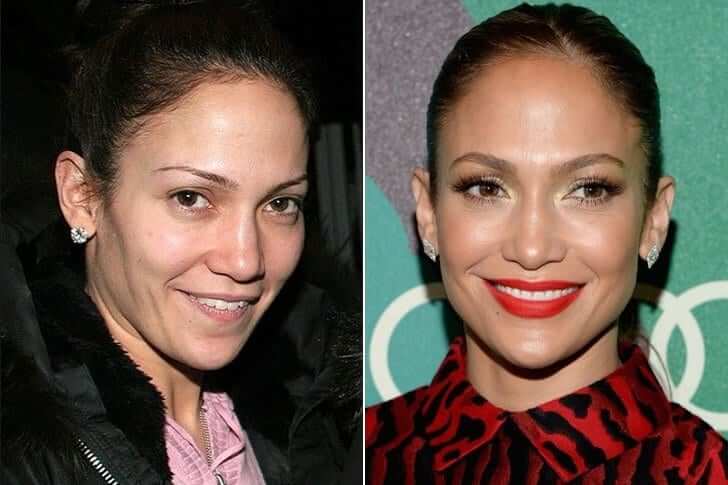 Sharon Stone
The famous actress has always drawn attention wherever she went. Even today, at 61 years of age, Sharon still looks beautiful as ever. Pictures have been floating around the internet, of Sharon without any makeup, and come on, look how good she looks.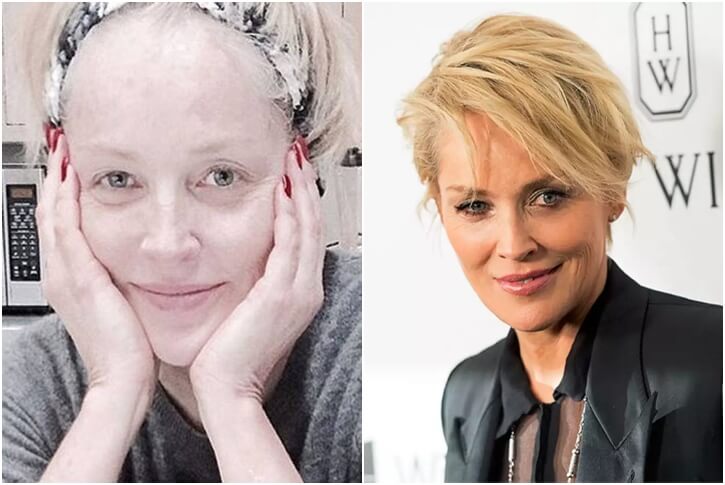 Caitlyn Jenner
It isn't a bad thing to have supermodels as daughters, and Caitlyn surely has picked up some tips from her daughter about putting on some makeup.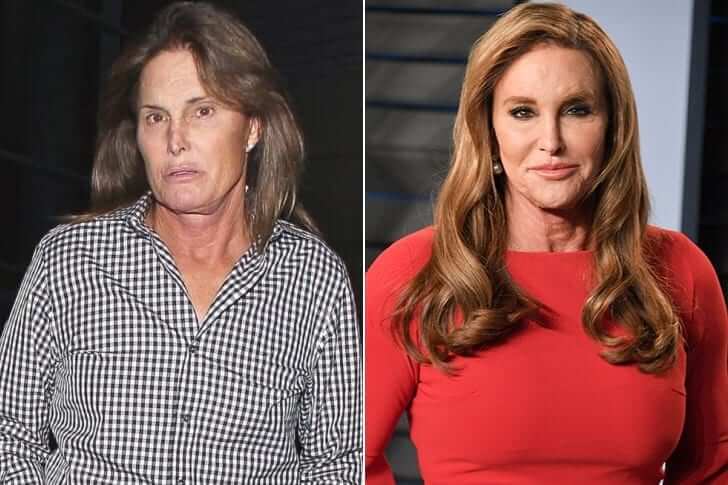 Dolly Parton
Dolly, in multiple interviews, has said that doing all her plastic surgeries have been necessary to keep her good looks. Wigs and makeup have always been a part of her daily routine before going out or making an appearance for some event. But when Dolly decided to take everything down, she still had that glow.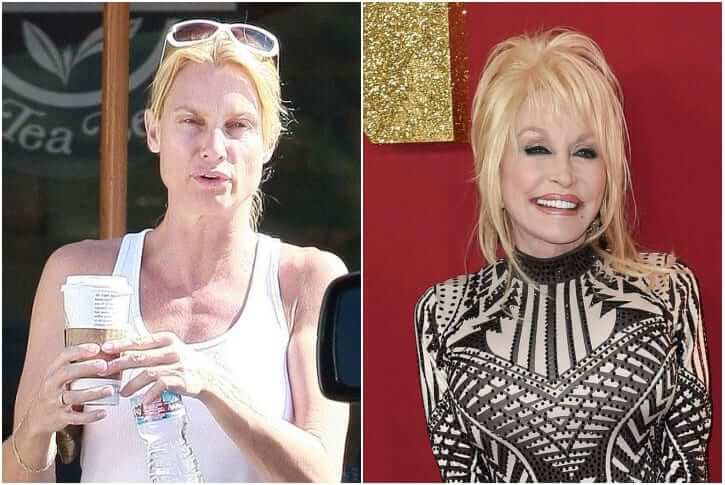 Hilary Swank
We can learn a thing or two from Hilary, having the pressure of being a movie star and a normal human being, Hilary surely knows how to do both. Maybe that is the secret for having such good skin and not having to put makeup every time she goes out.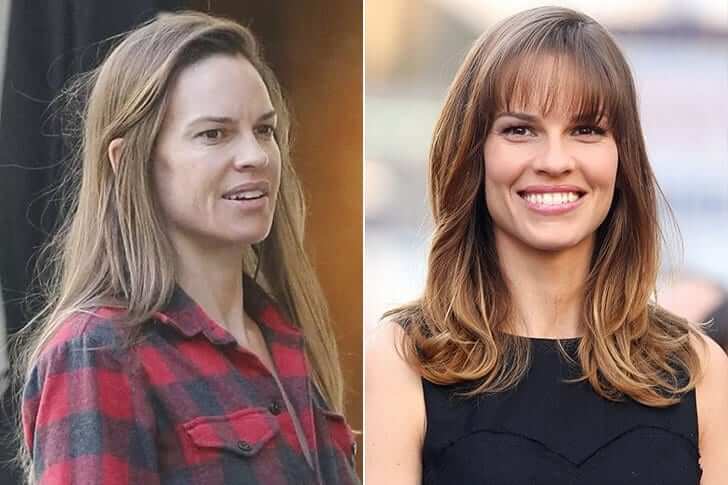 Salma Hayek
You want to talk about natural beauty, just head over to Salma Hayek's Instagram page, and see what we are talking about. The movie star has never been shy of showing her natural beauty and has always talked about loving yourself.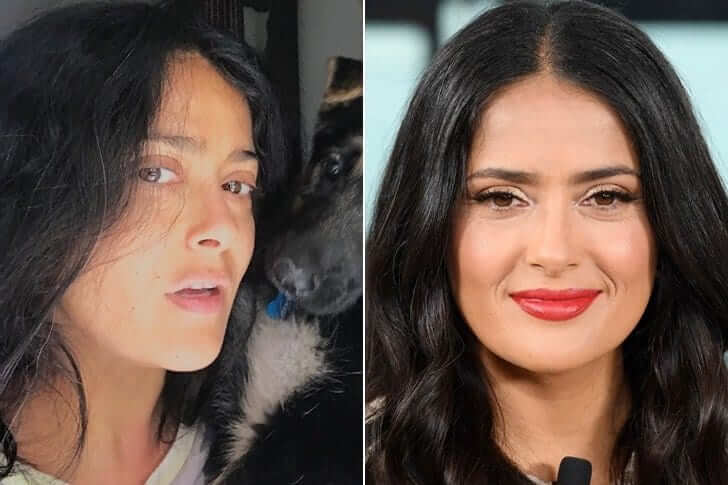 Kristen Bell
Kristen has always posted pictures of herself, not wearing makeup. She has also been spreading the importance of mental health. Good mental health can be the balance in your life, and we can only take as much advice as we can from the famous movie star.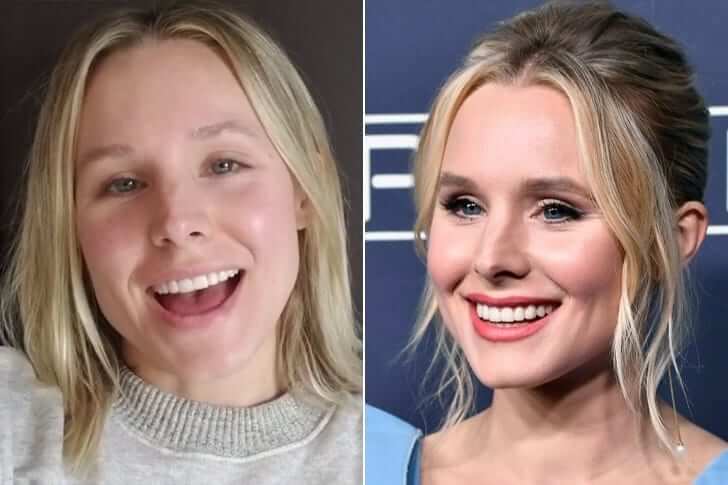 Padma Lakshmi
Padma is an example of a woman that whatever you put on her or give her to wear, she would look amazing. Whether it is a dress that costs thousands of dollars or your regular sweat pants, Padma would just shine. Maybe going to the gym 5 times a week is the secret to her stunning looks.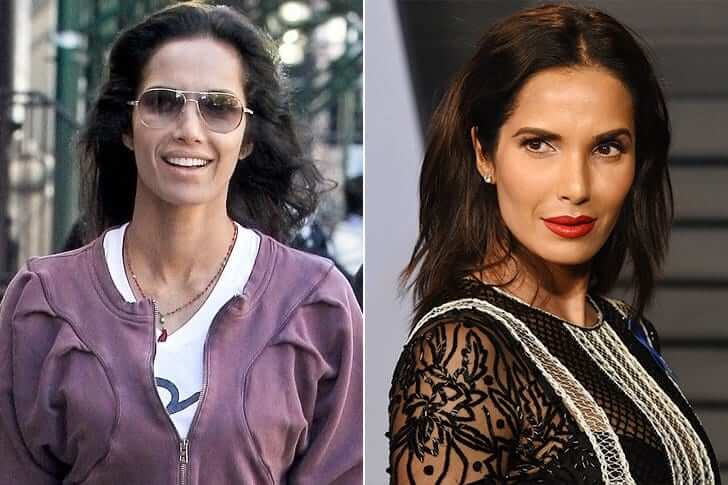 Chelsea Handler
We need to talk to Chelsea about her anti-aging strategies and secrets because looking the way she looks is just jaw-dropping. Looking 10 years younger than you really are, there is certainly something that she knows that we don't.