There has been a photo that has been popping up everywhere one the internet of two zebras, and people's minds have been blown.
Keep on reading to see what it's all about.
Having a pet at home can be a life-changer.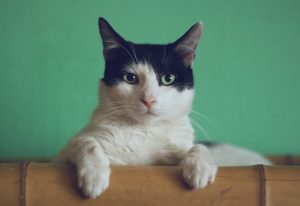 Some pets are more photogenic than others.
If you have a pet at home, you are no stranger to taking an uncountable amount of photos of your little furry buddy.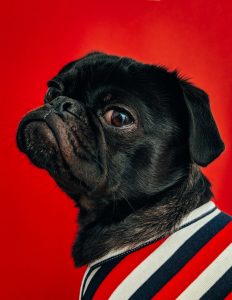 Sometimes your pet doesn't want to hold still or doesn't want to be near a lens.
Optical illusions can be a unique thing.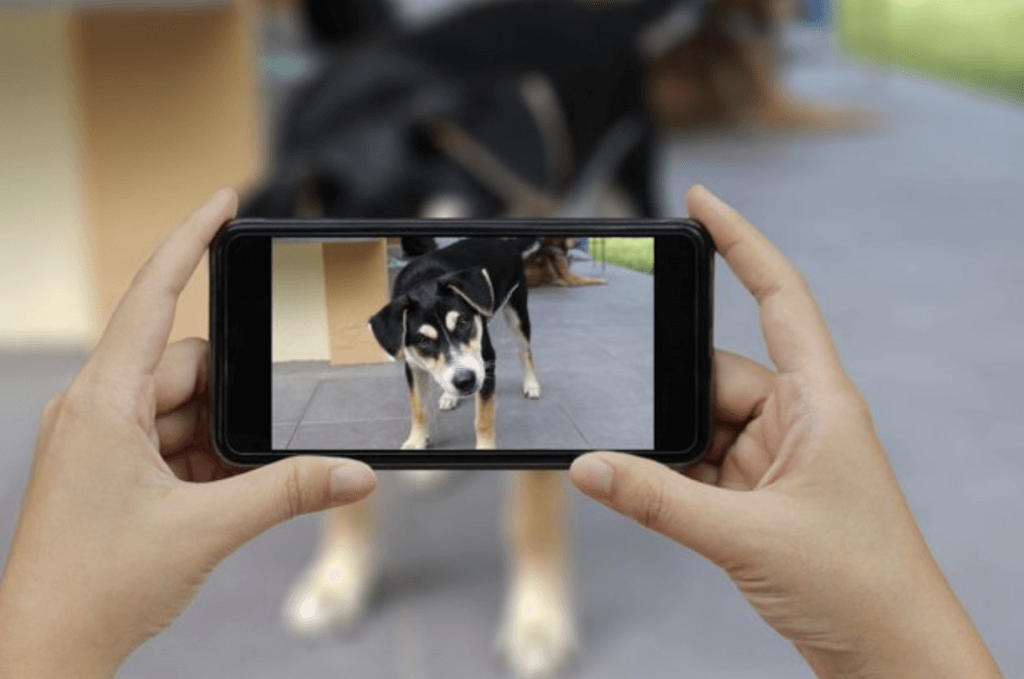 A quick shake or a weird movement by the pet can cause a picture that looks nothing like the pet in front of you.
Here are a few examples.
Here is a dog in a park.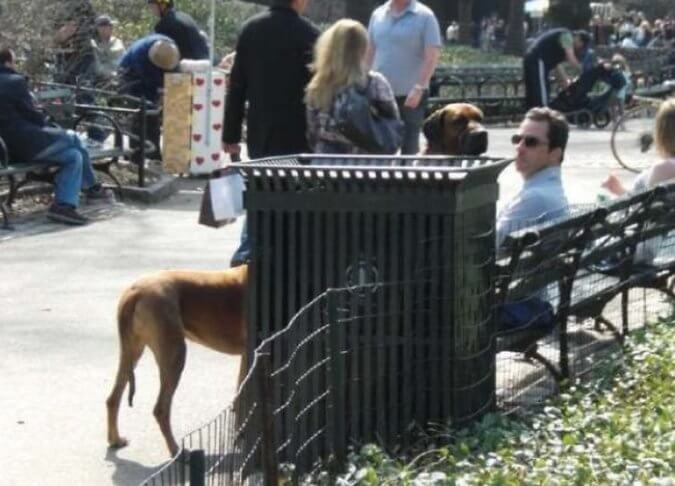 Or take a look at these two dogs lying in weird positions.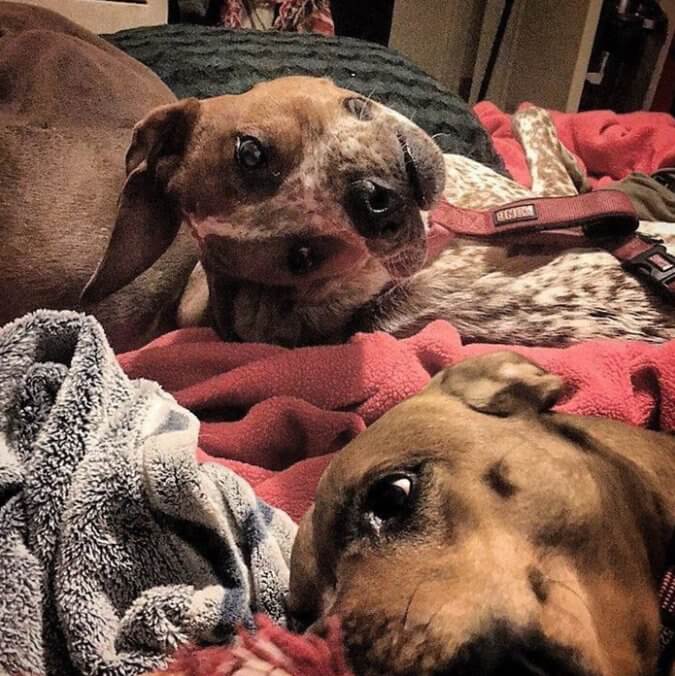 They are adorable, but being in that position, you can't really know where the head of the one dog starts.
Here is a well-timed photo of a cat.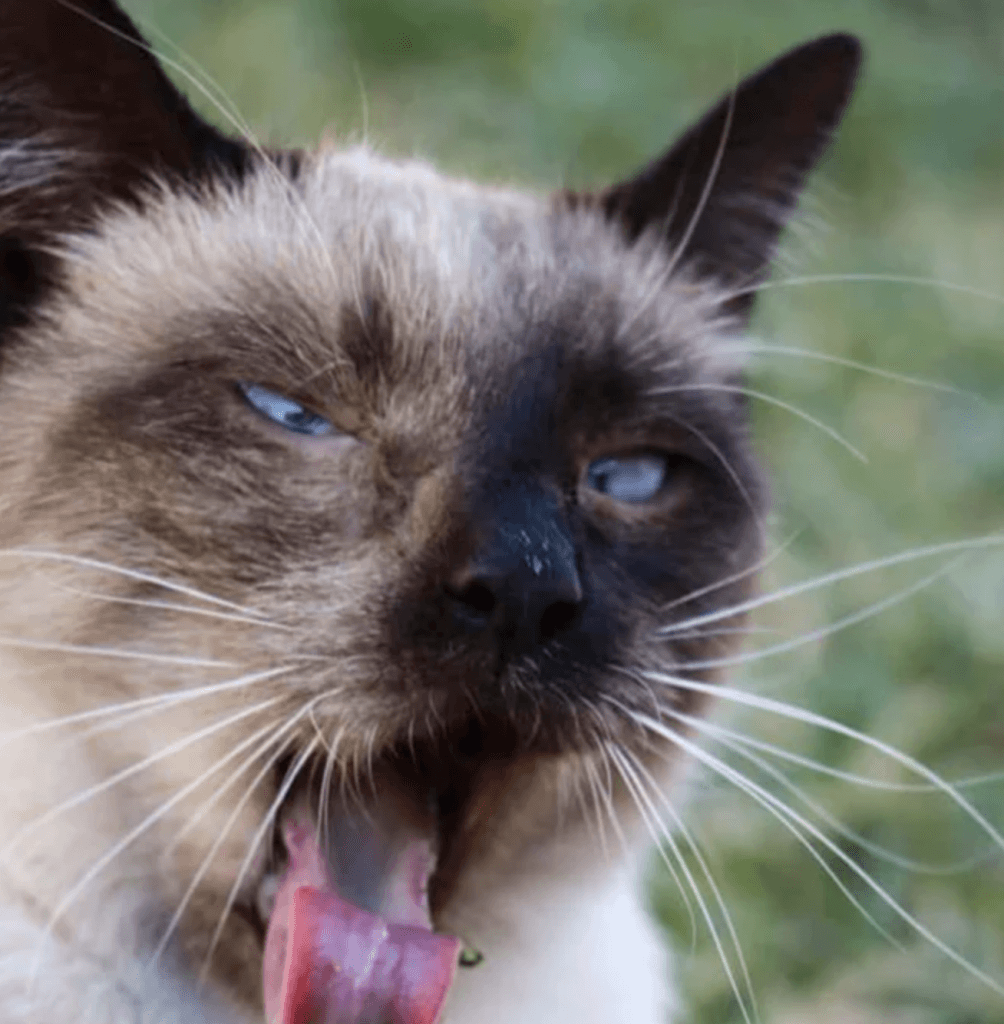 Caught mid-yawn, the cat looks pretty funny.
Here is an example of perfect timing.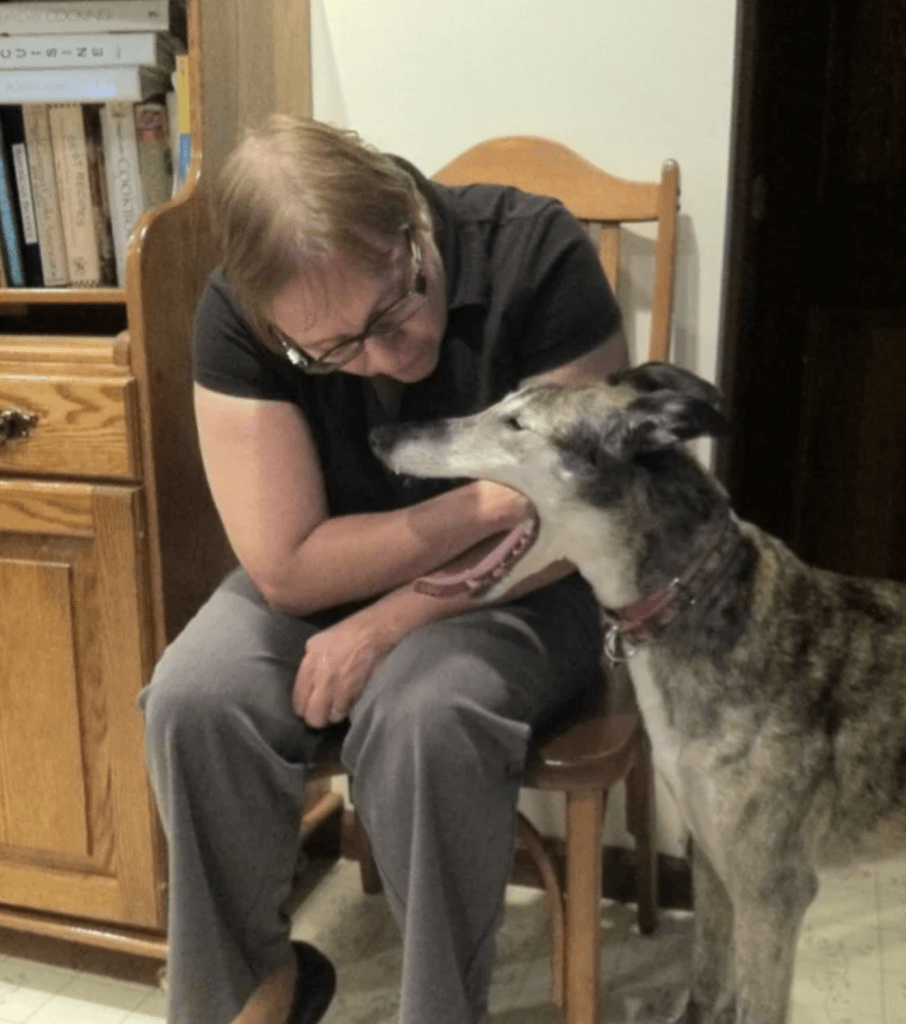 Is the dog eating the owner's whole hand?
Here is a dog standing in front of a tree looking like he has antlers.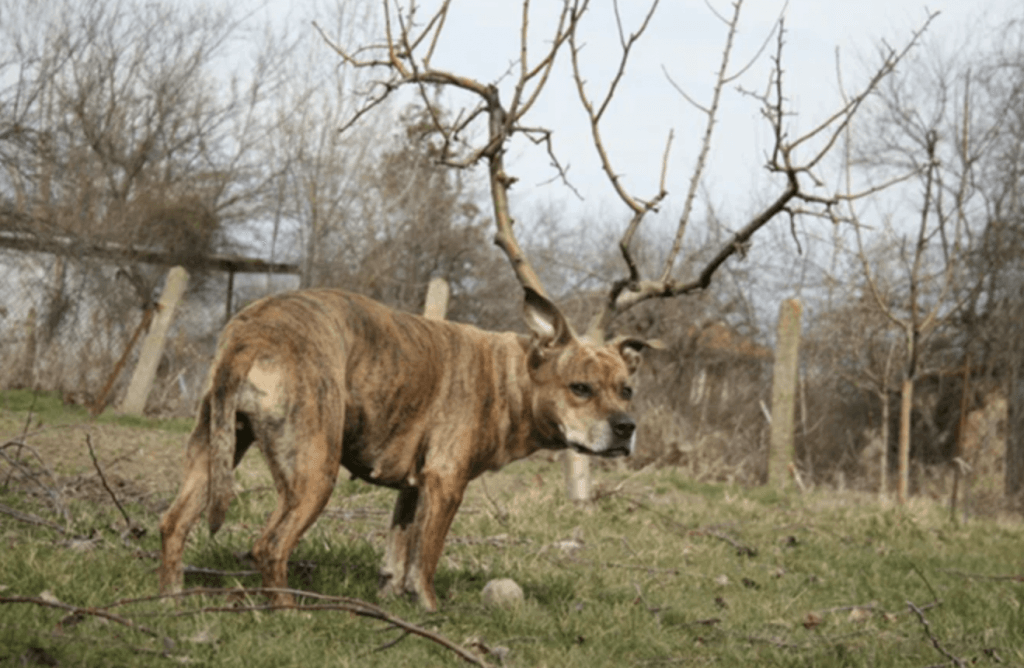 Is this a dog with the body of a young kid?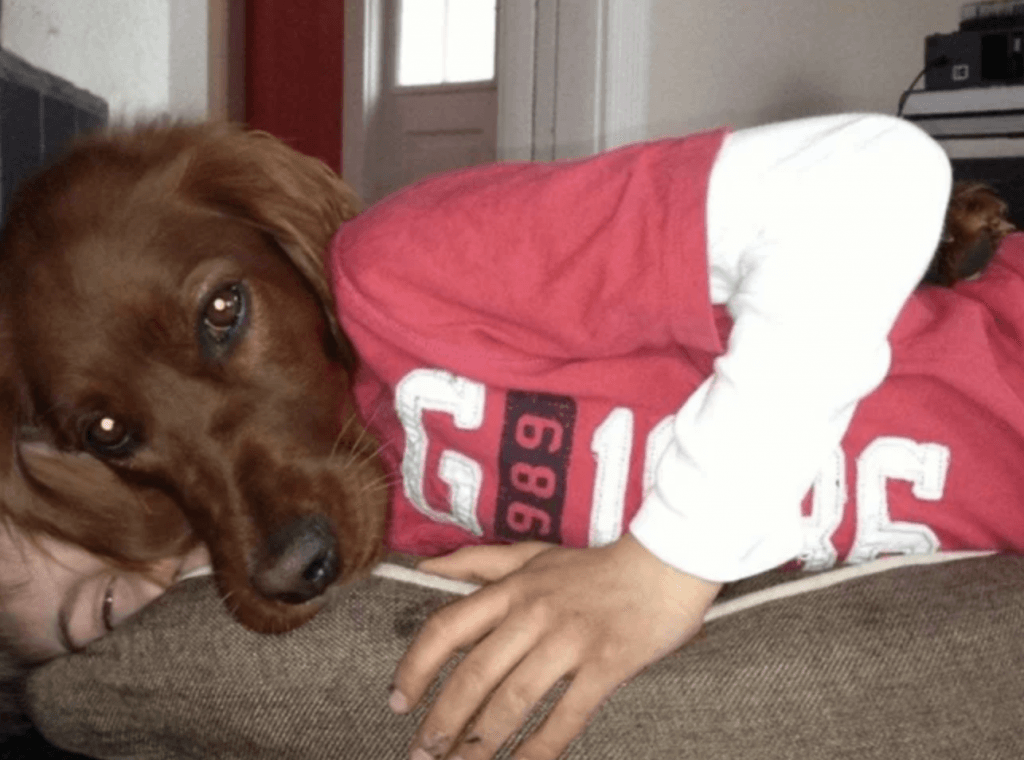 Or just the dog lying on the young kid's face while he is taking a nap?
A cat caught sneezing.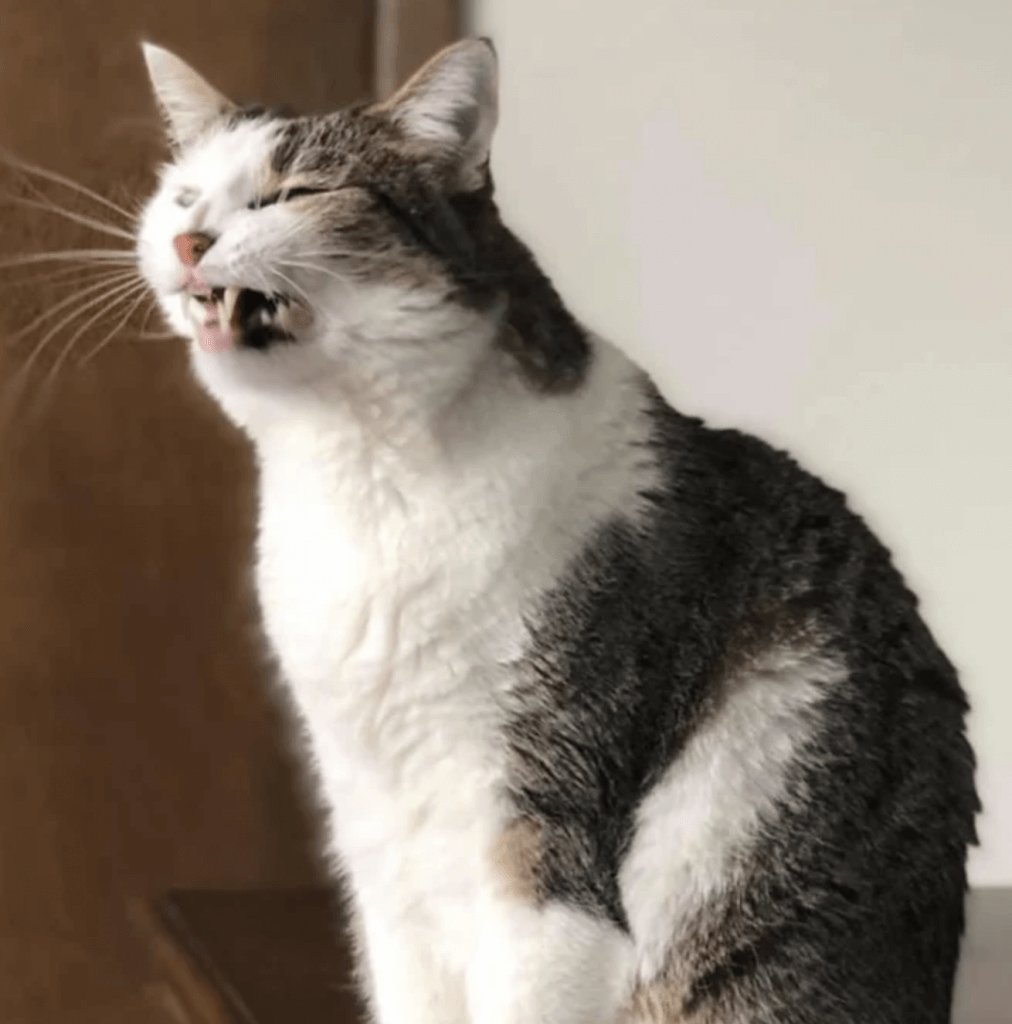 Wait, does that dog's head look quite small to you?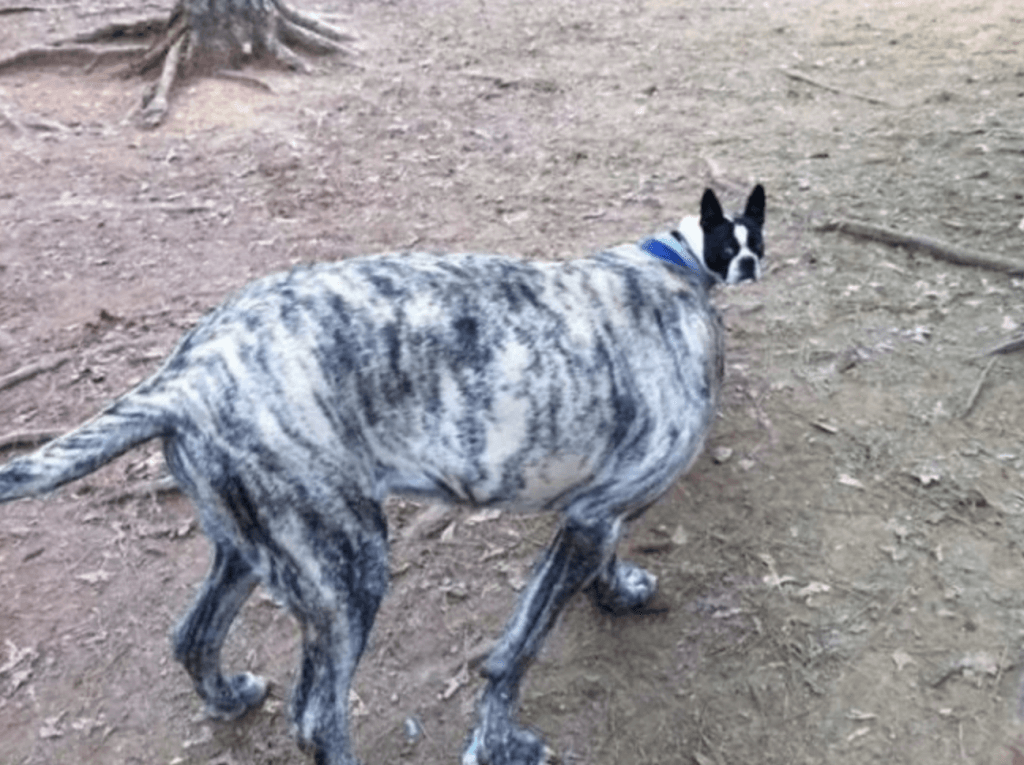 This dog decided to crash a photo by making the owner look like she is a Centaur.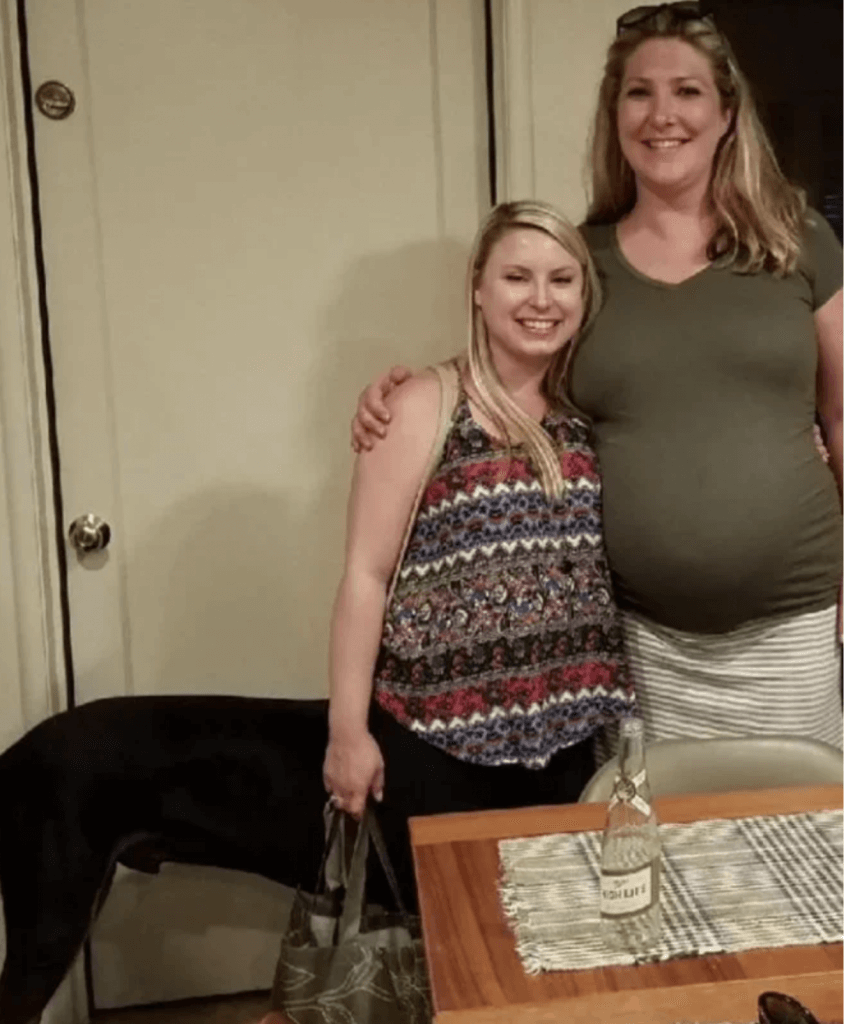 This next photo makes you see the dog without any legs, but in reality, this good boy is just perfectly nestled on the couch.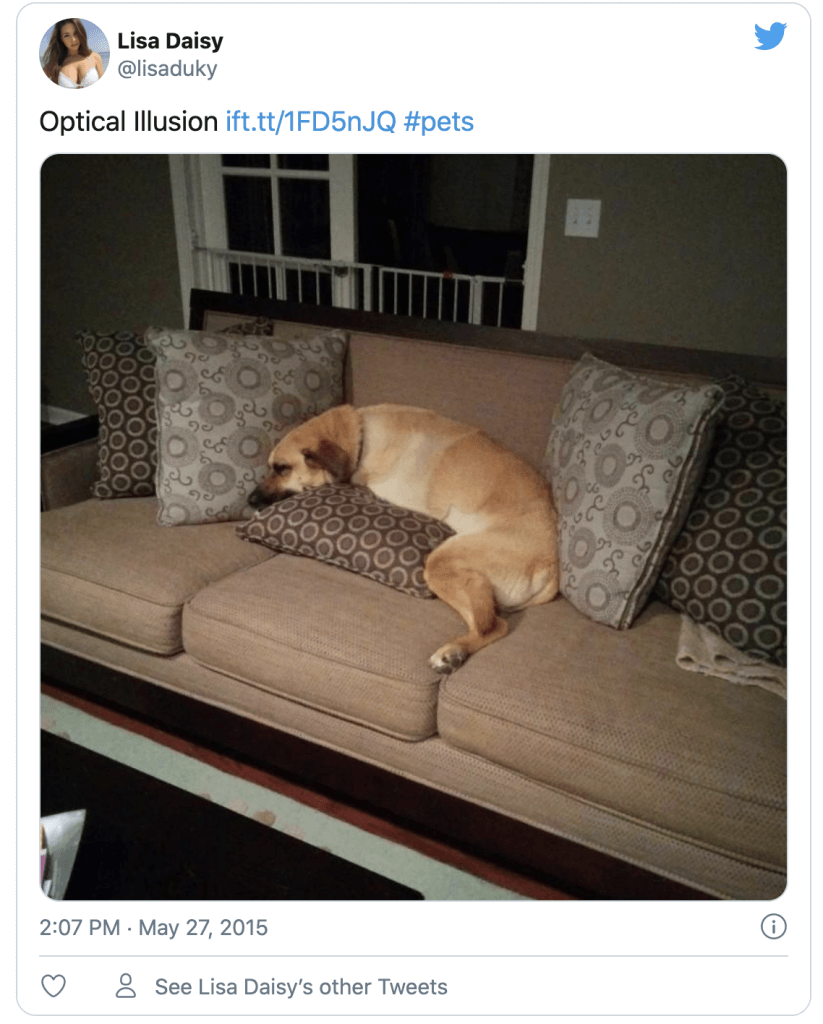 A golden retriever with two heads?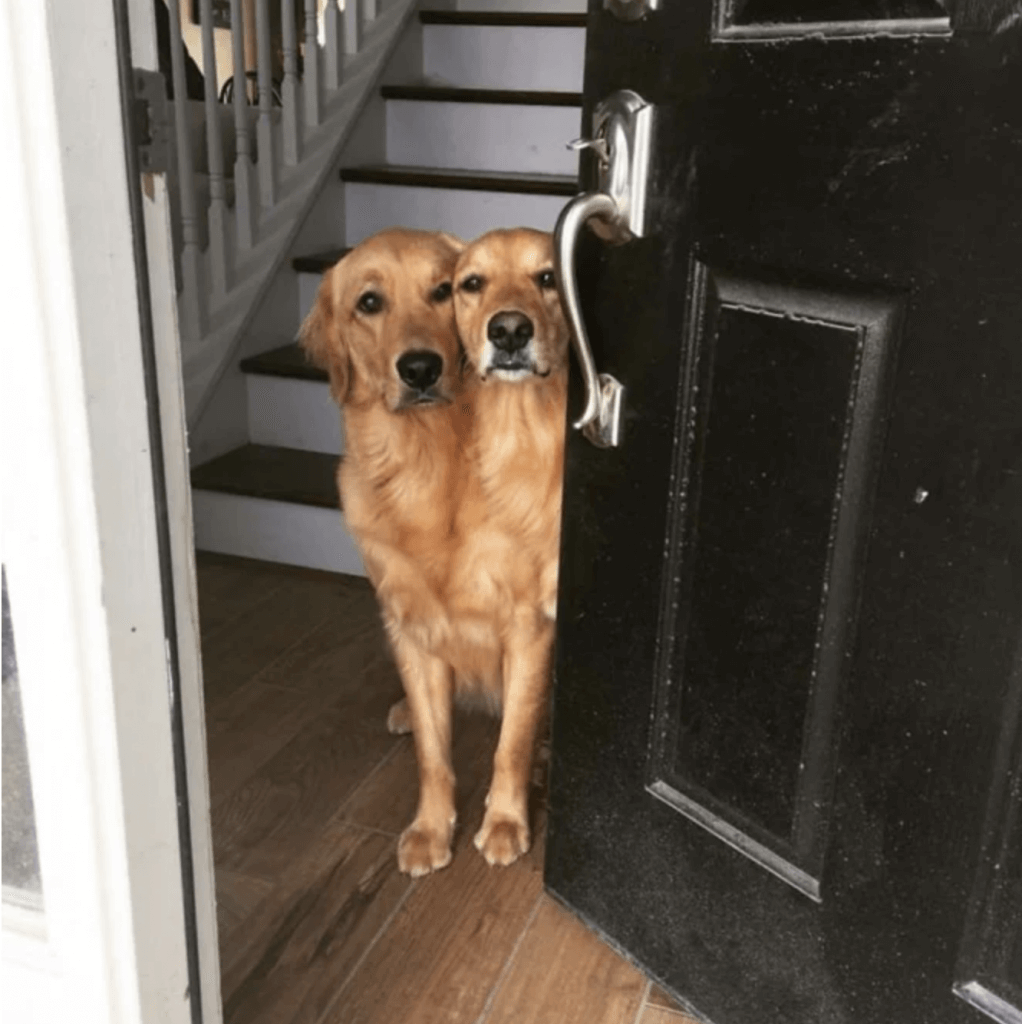 Talk about staying close to your best friend.
This photo just makes your heart melt.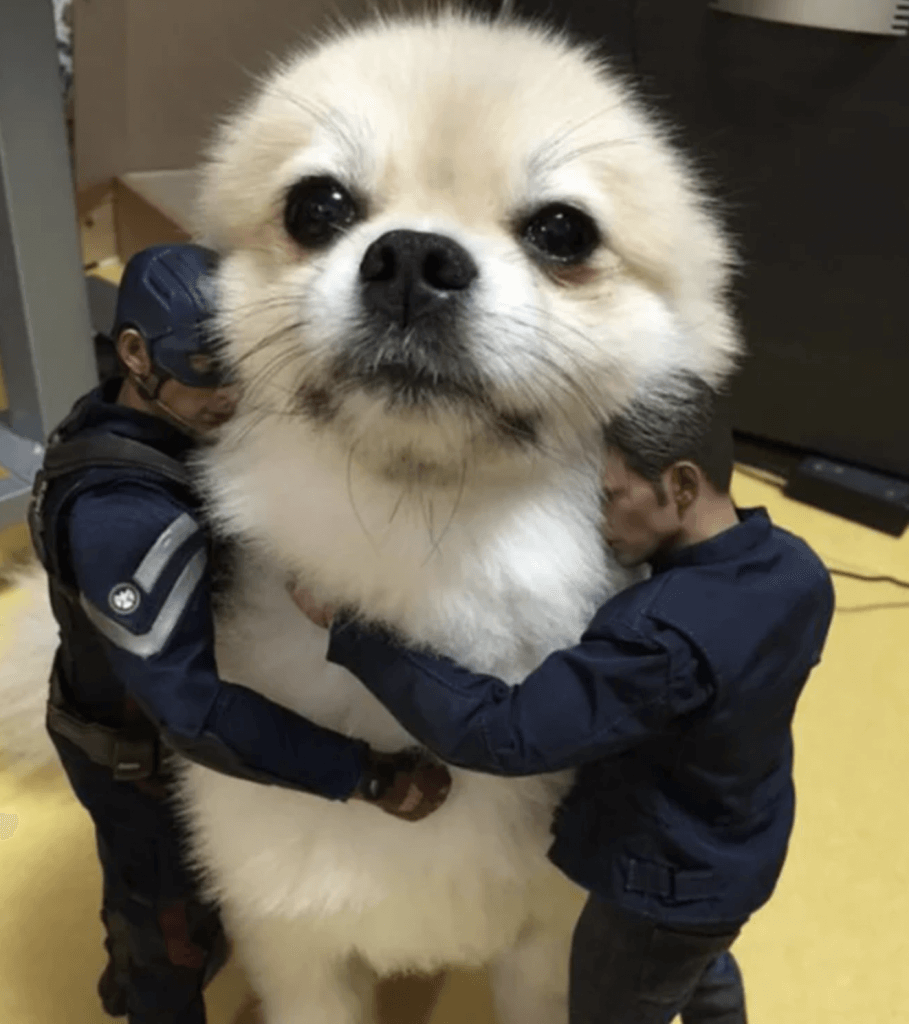 A dog sits and stares at the camera while two action figures give it hugs.
Fancy a day at the lake fishing?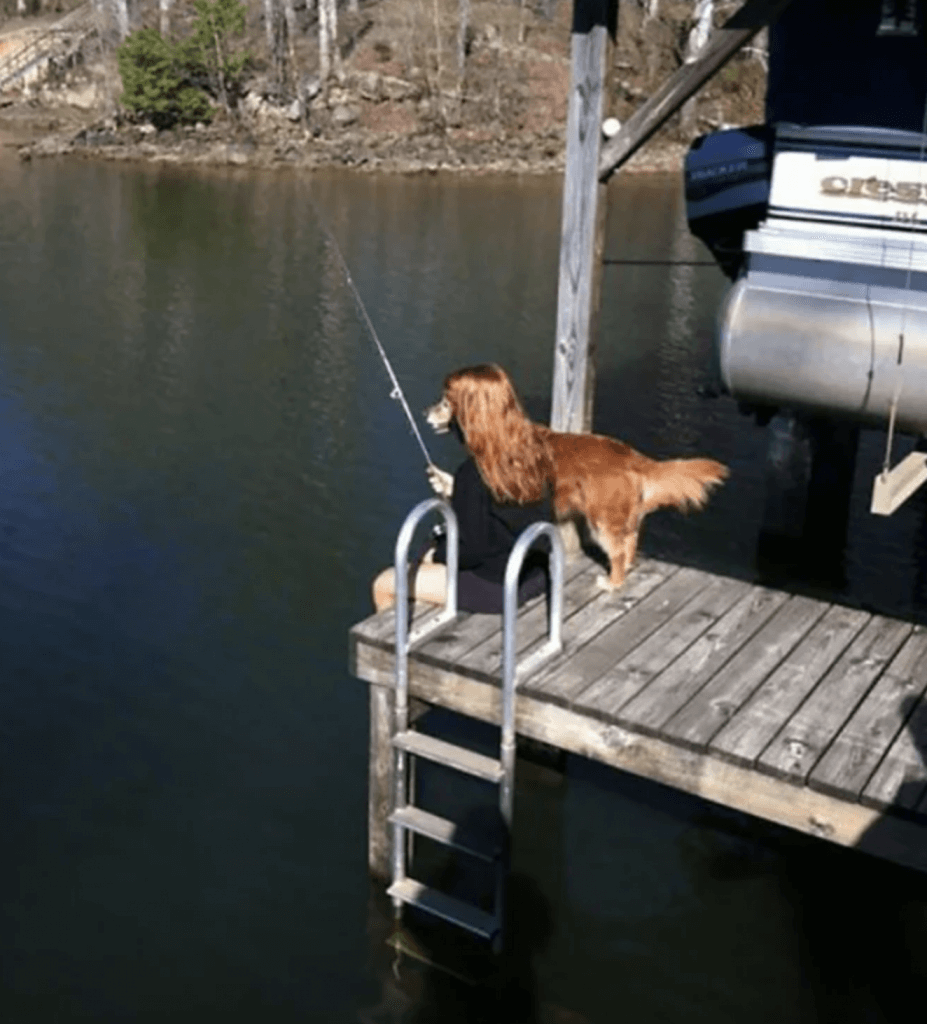 Well, seeing a dog going wishing can be quite a sight.
Now take a look at this photo.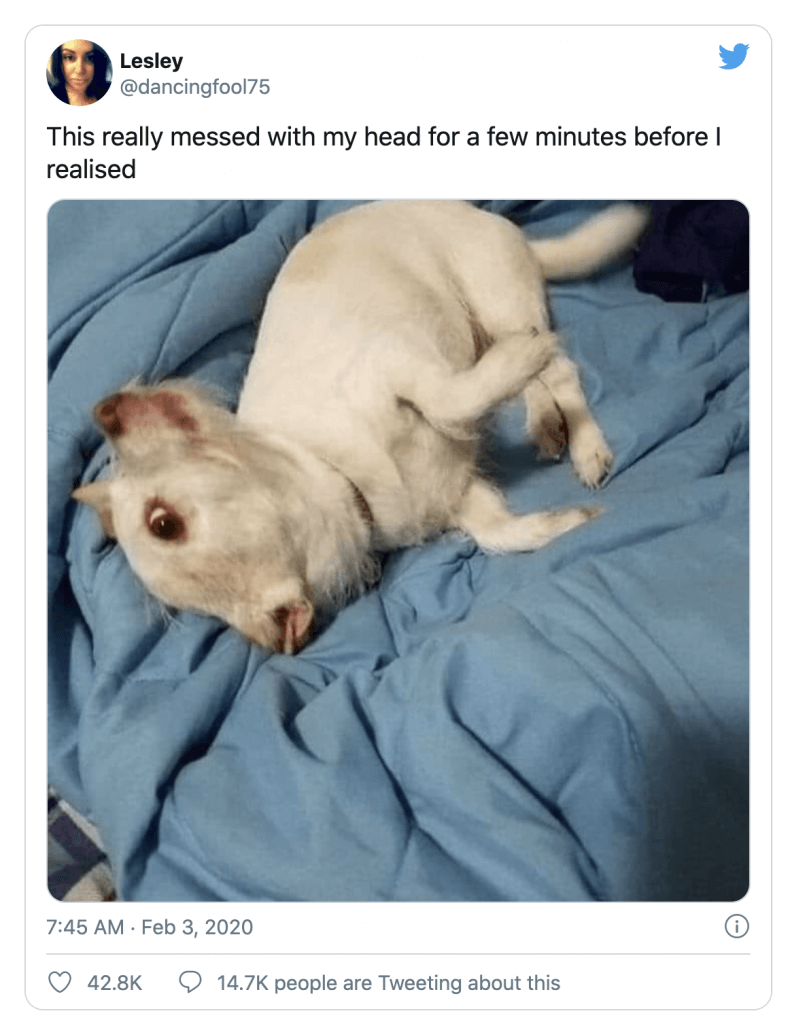 Can you figure out what this animal is?
Is this a cat or a crow in someone's kitchen?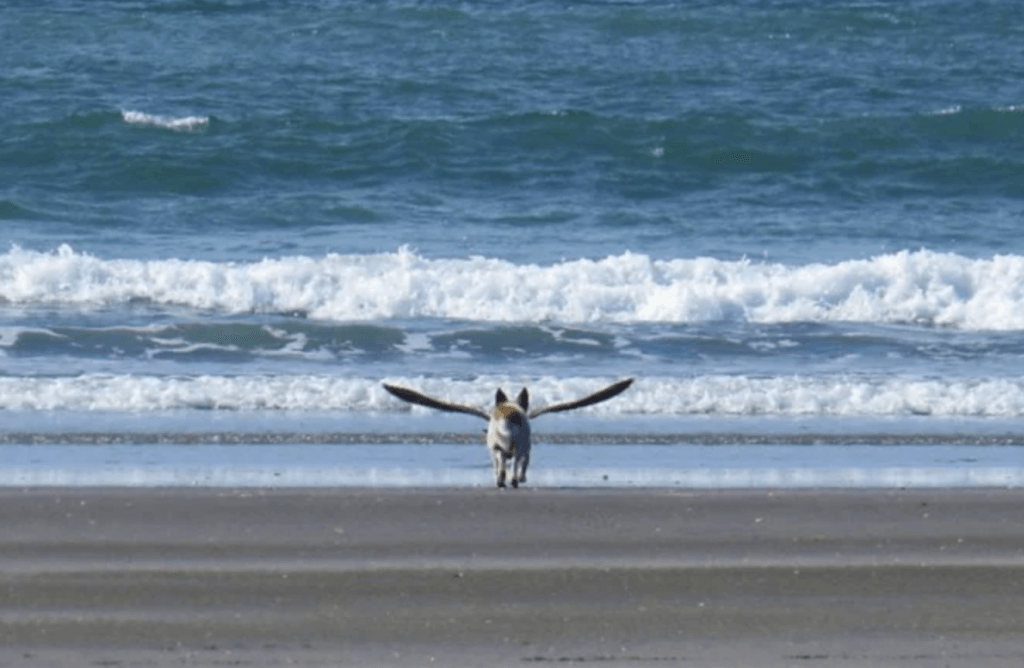 Wait a second. Is this dog about to take flight?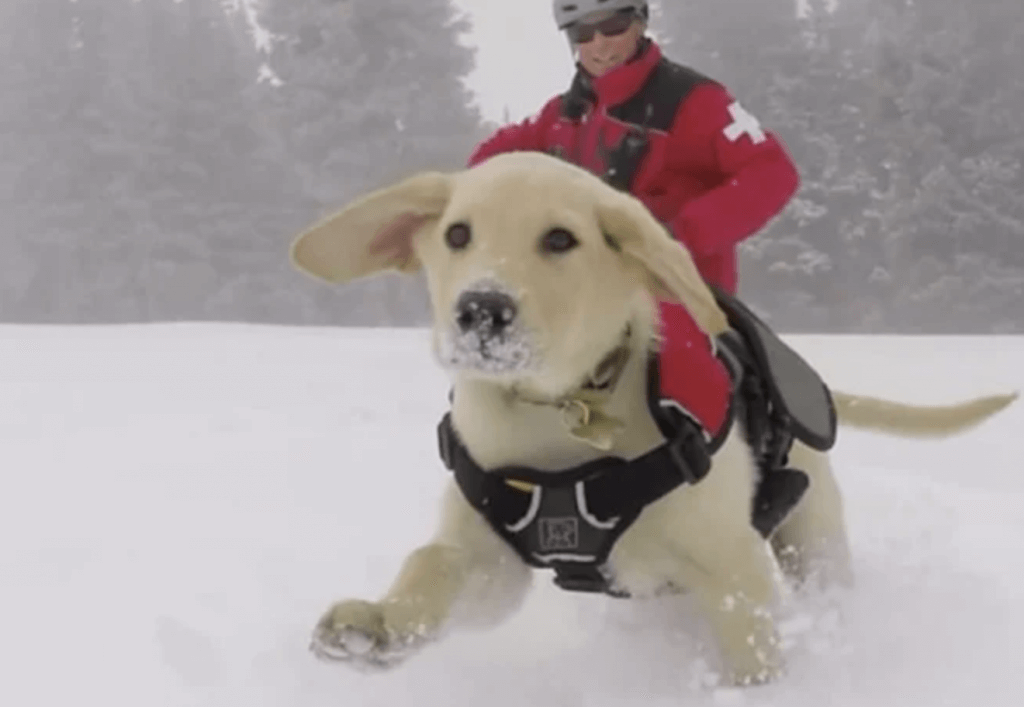 Perfect timing one again.
This little guy looks like he is giving his owner a ride.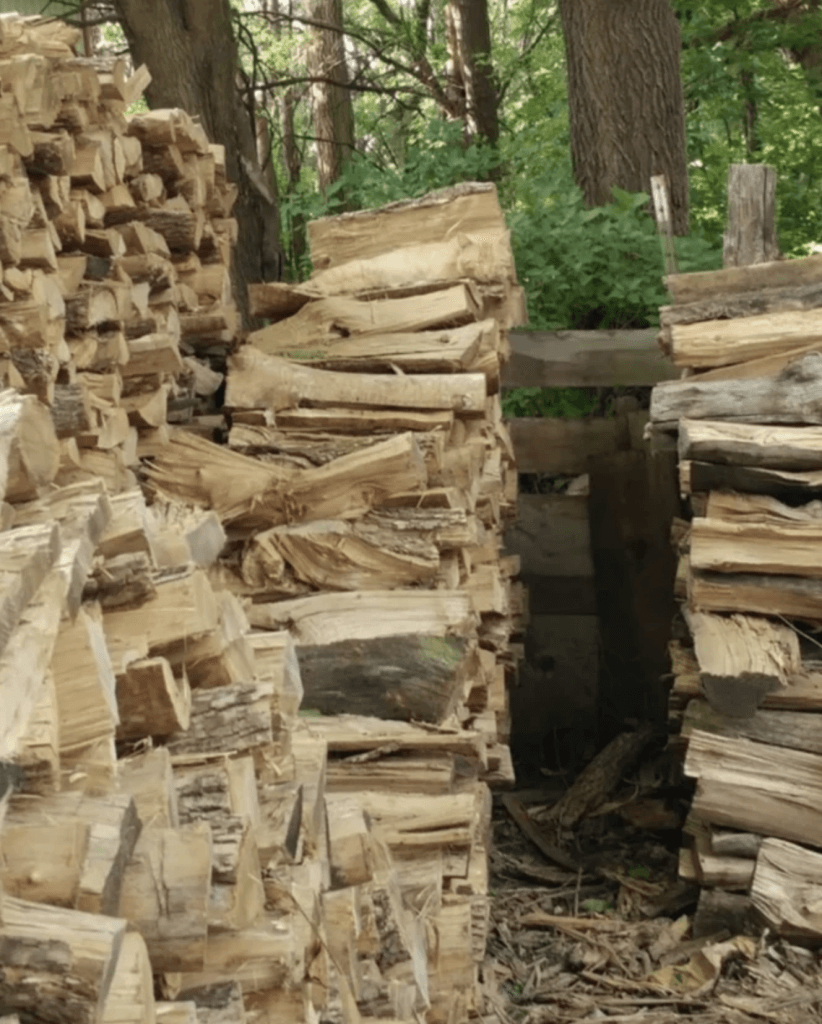 Now, this is an illusion.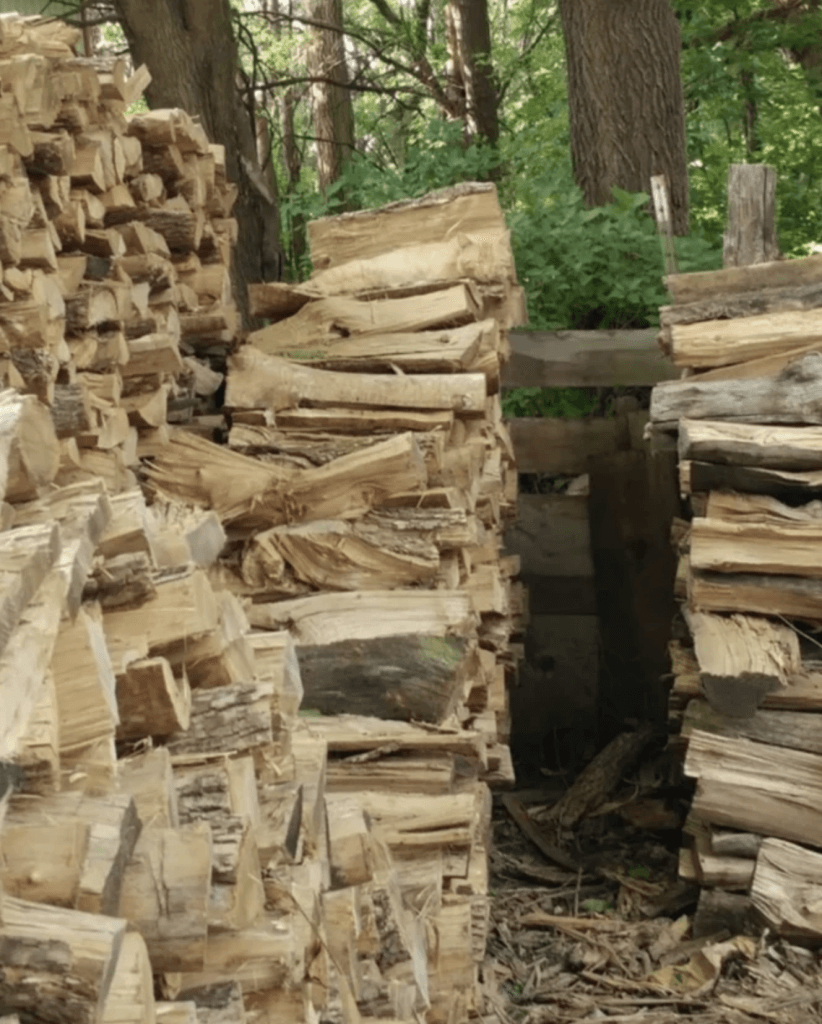 Try to find the cat that is sleeping.
Nothing to see here, just a big boy who's waiting for the bus.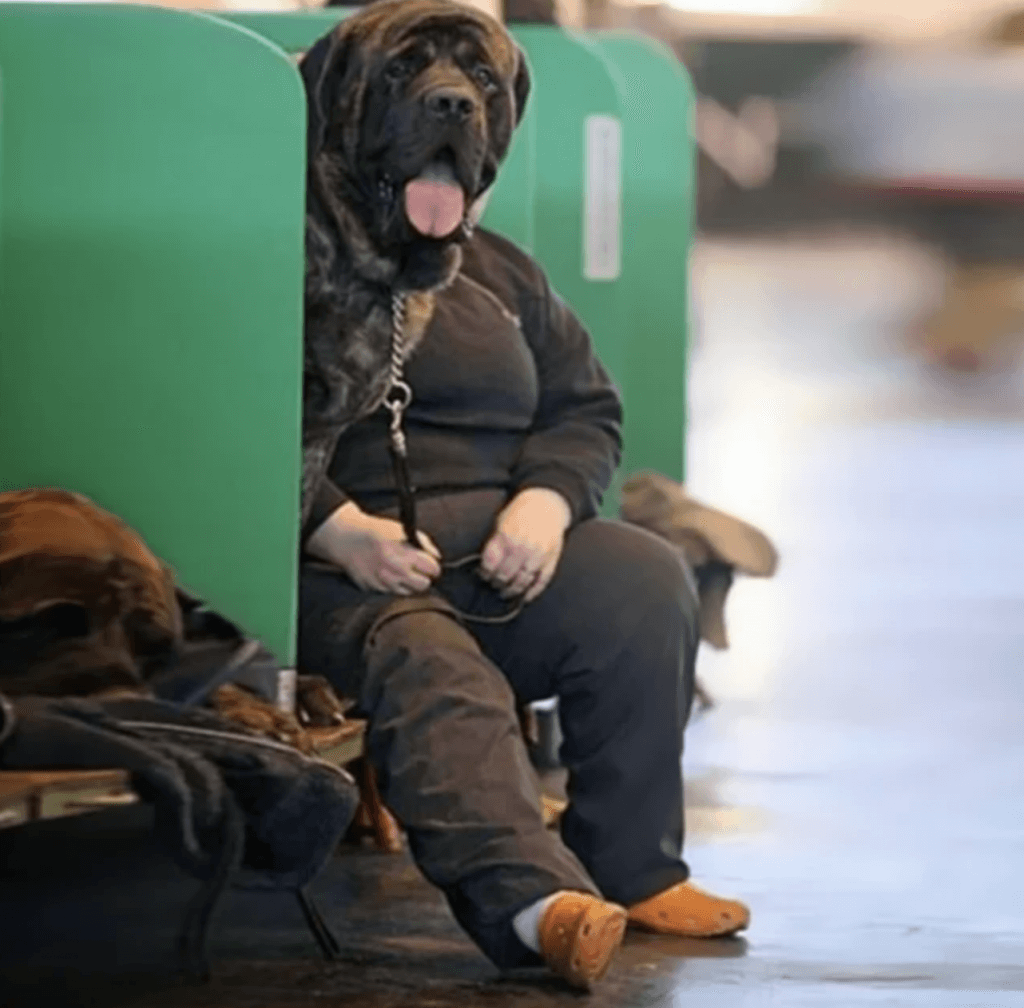 This little bulldog seems to enjoy ballet.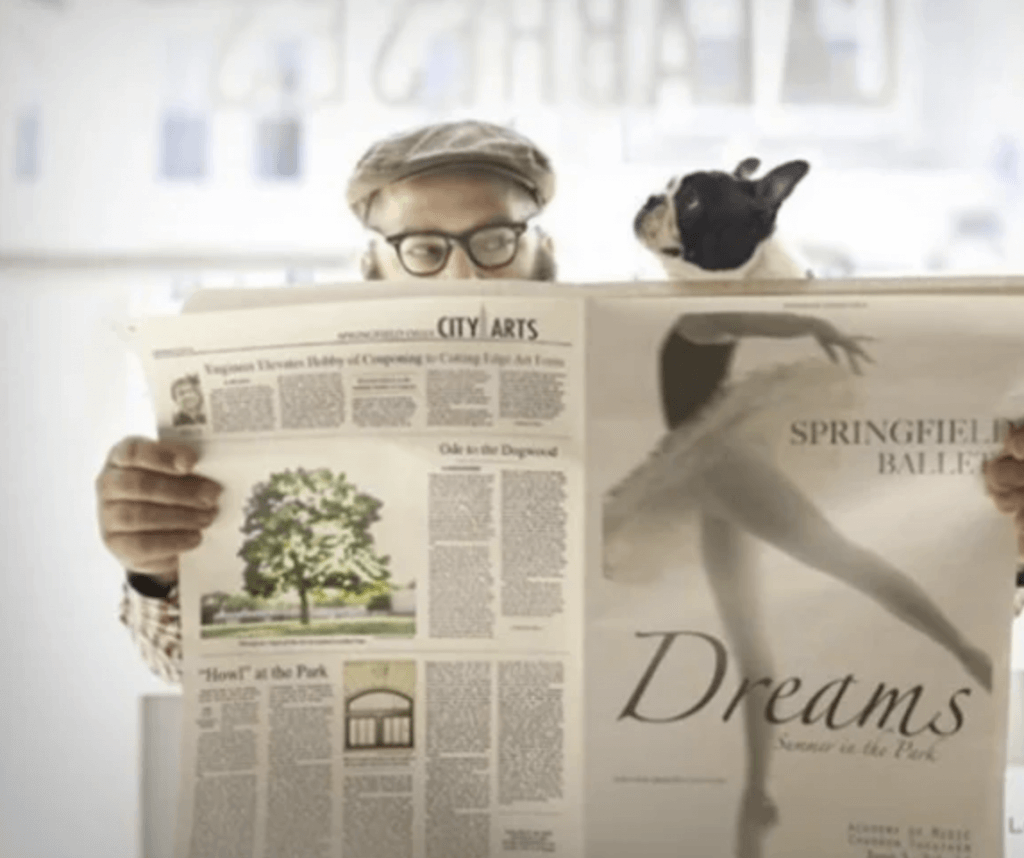 Is there some kind of portal behind that tree?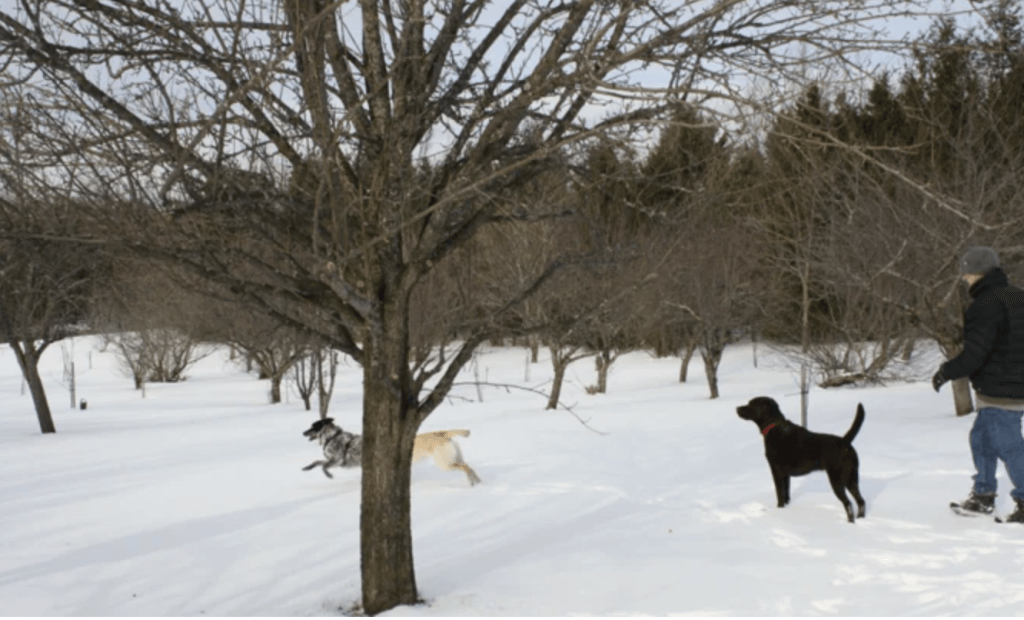 Cause that dog certainly is starting to change color.
Is someone hungry?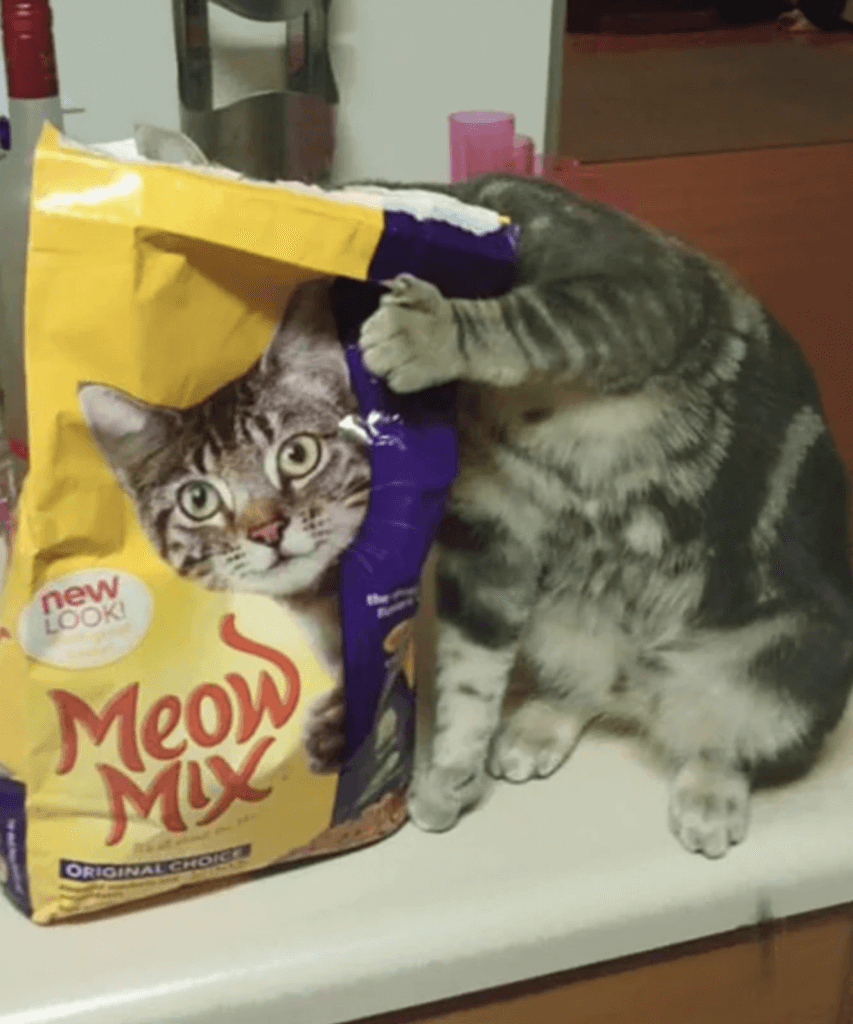 The food in that bag surely has to be good.
This next one surly made us stare at it for a while.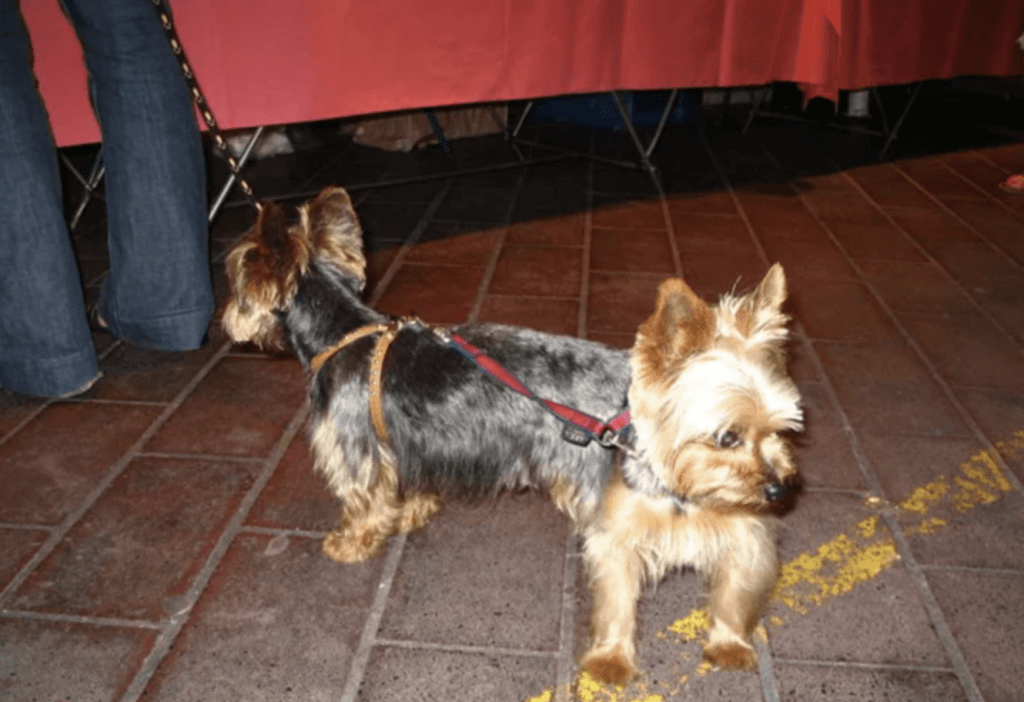 And we still can figure it out.
A parrot photobombs the owner's photo.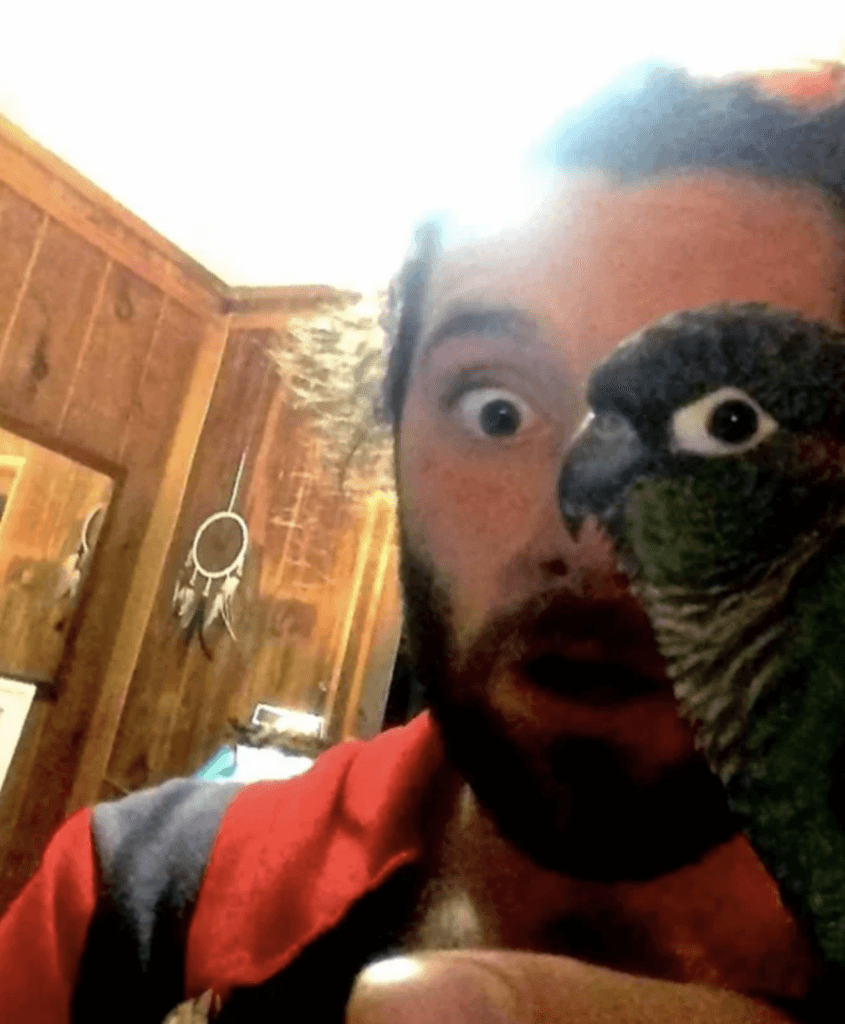 Quite the achievement taking the photo at that exact time.
This next photo might be our favorite.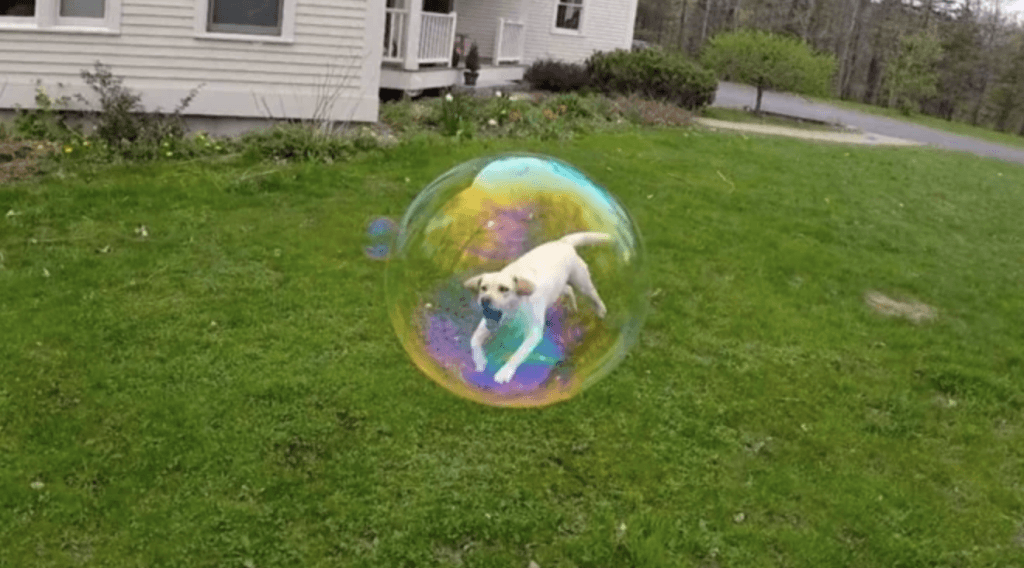 This photo is taken at a perfect moment, making it look like the dog is stuck in a bubble.
The most recent photo that has been everywhere on the internet got people confused. No one can figure out which zebra is looking at the camera.
The photo you are about to see was taken in Kenya by Sarosh Lodhi.
When she was in Kenya, she went to the Maasai Mara national game reserve.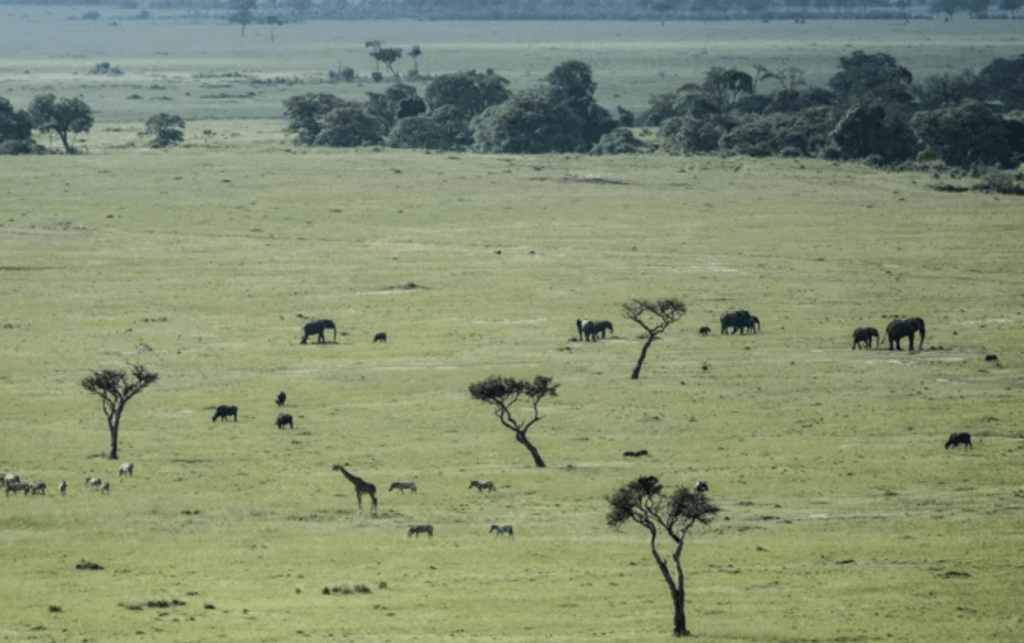 Maasai Mara is maybe the most important conservation area.
She was able to take some amazing photos during her trip.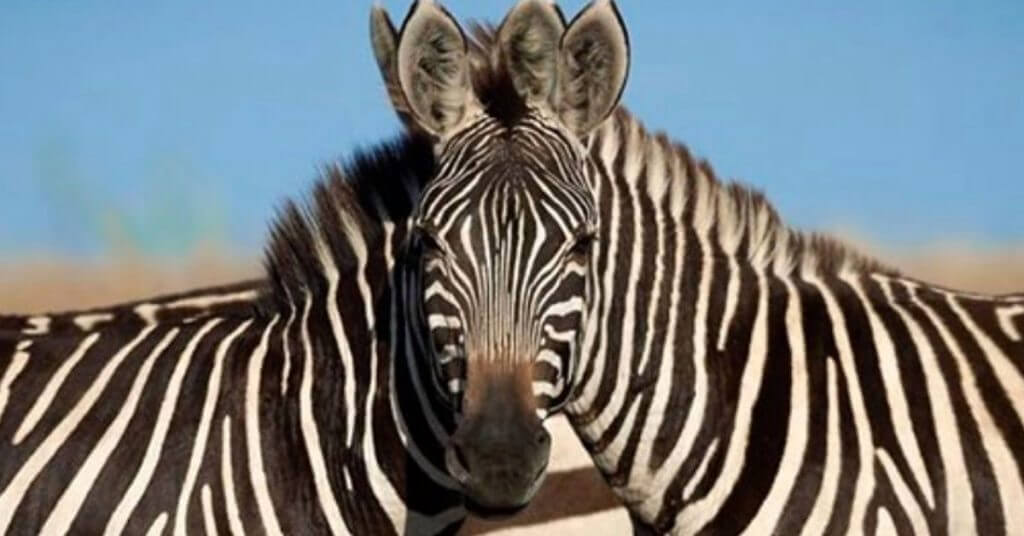 But this one with the two zebras has gained so much attention and has left people baffled.
She posted the photo on her social media and asked which of the zebras is looking at the camera.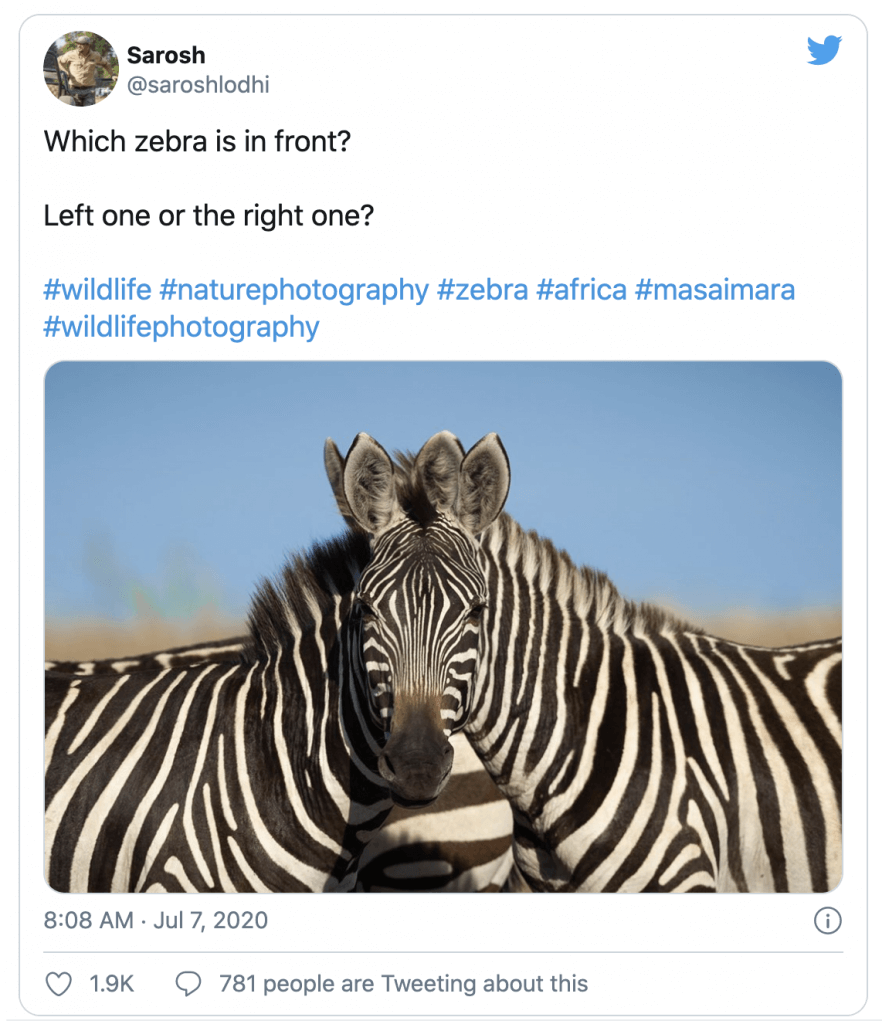 Then the debates started.
People picked the left zebra to face the camera and had some valid explanations of why.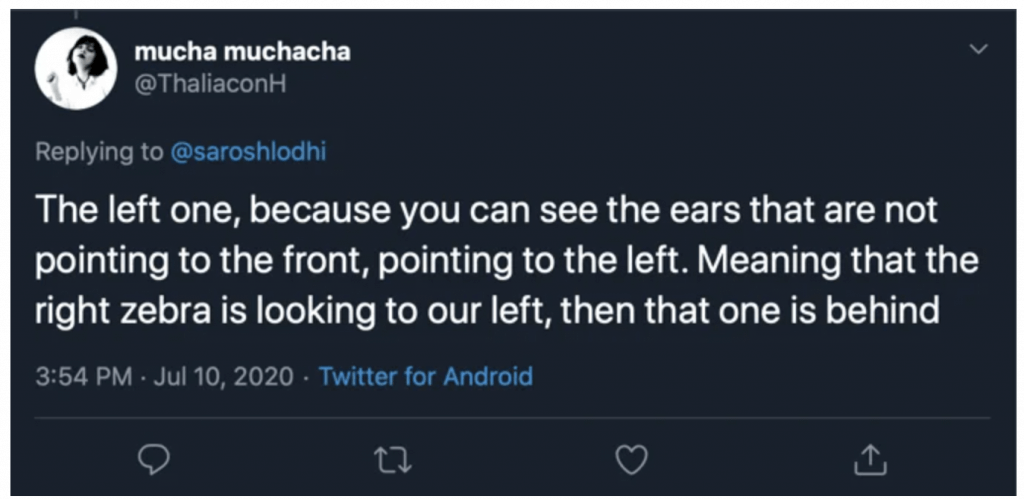 People said that the hairs in the middle of the head of the right zebra were in sync. So if the right one was turned towards the camera, the hairs would too. But because they don't, the left one is in front and facing the camera.
Some people even said that this photo was photoshopped.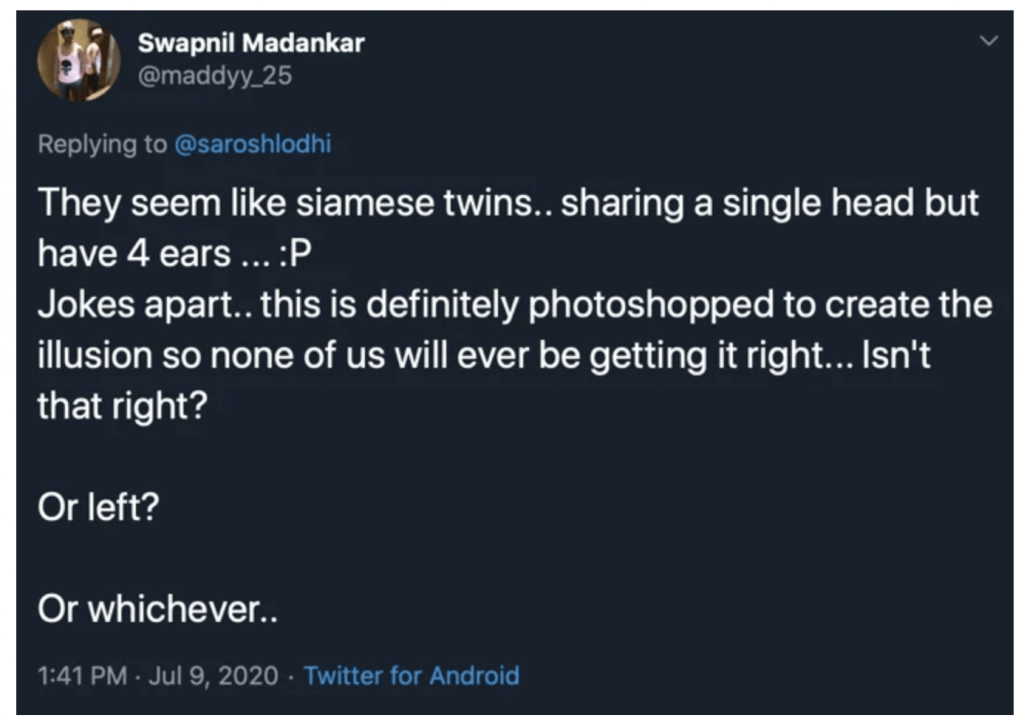 Some users even commented that there is a third zebra in the middle, and that is the one that is facing the camera.
And of course, some people had no idea and couldn't decide.

What do you think?
Also, check this below ….artist sand artist will take your breath away with his works of art
Art has no limits. People are able to take simple things and make art out of it. Take the example of Andoni Bastarrika that makes art out of the sand. Most people are glad when they make a sandcastle but this is not the case for this guy. His works of art are much more complex than that and he gets his inspiration from nature. He is constantly making animal figures out of the sand and the result is totally amazing.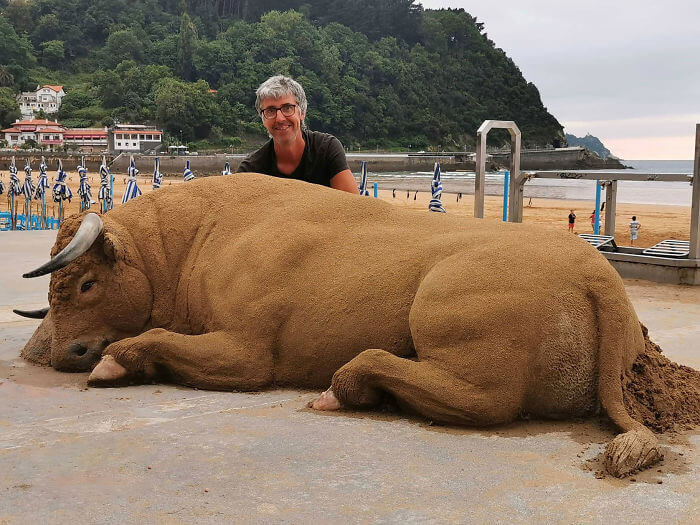 Bastarrika said that his masterful excursion with sand started in the late spring of 2010 on a seashore with his two young ladies. The principal mold he made was, in reality, a little mermaid. Taking a shot at it permitted him to find what he calls his blessing – the 'ease' of his hands. "They recognized what they were doing," Bastarrika disclosed to Bored Panda. "I dedicated myself to building up this blessing and have gone through the most recent 10 years doing only that.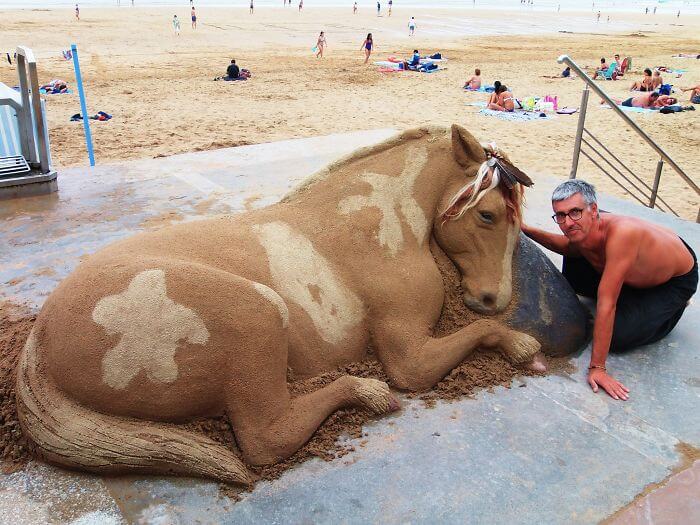 "The sand entrances me on the grounds that regardless of what you look like at it, it will consistently show you things in the event that you are happy to learn," he composed on his Facebook account. "So as to make a figure, an unfathomable number of sand particles partake, embracing each other firmly through dampness, with the goal that somebody could display their association. Also, when the craftsman ventures back, its piece will stay helpless before nature, implying that at some point or another the breeze will evaporate them and discharge every molecule, gradually expending all the uniqueness and legitimacy."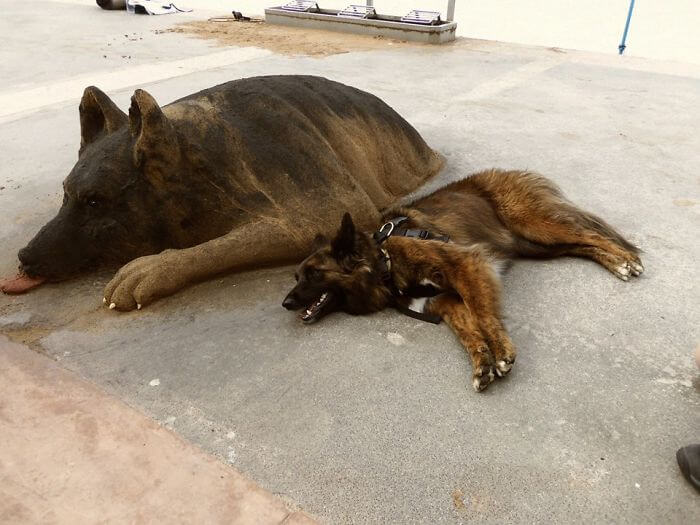 As per Bastarrika, in spite of the fact that there are a thousand reasons why he's pulled in to sand, this one is most likely the primary one. Indeed, he even feels that we people should act this way. "To make a delightful world, we should all hold onto each other similarly as firmly." 
"There are a ton of reasons why I like to make creature designs also, yet one is the way that creatures are free spirits," Bastarrika clarified, including that creatures are remarkable and wonderful as well as bearers of extraordinary knowledge too. "People can reflect and gain from them."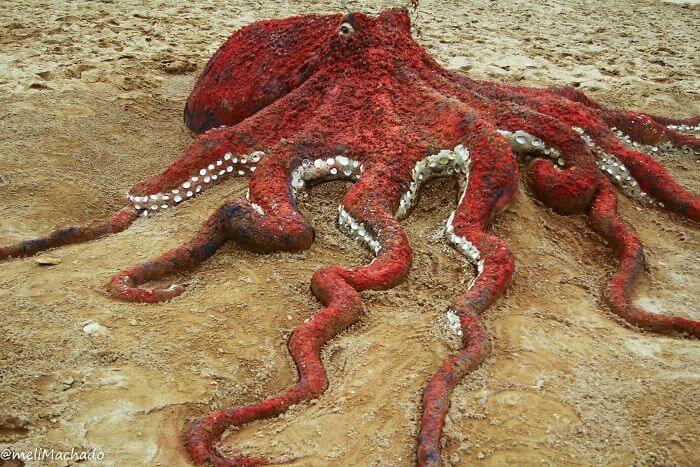 "At that point, there's simply the bareness they bring to this world during childbirth which they keep until their demise. That bareness – in any event to me – represents opportunity, the basic fixing to having the option to really live. People 'overdress' to get by from multiple points of view. I have never made nor will I make a creature with a neckband or chains. I like to grasp their opportunity, force, and insight through magnificence instead of a type of torment."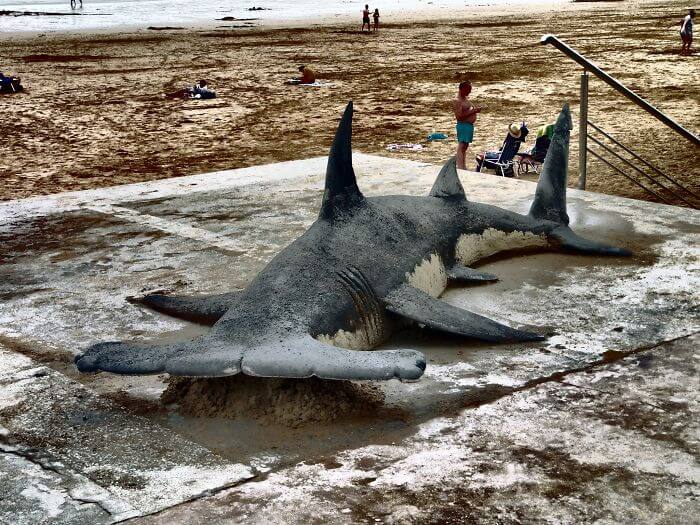 The genuine creation process goes something like this: Bastarrika accumulates soggy sand and starts molding it, attempting to discover its appearance, the development that will breath life into it. In the wake of discovering it, he utilizes a honed stick and a quill to extend that articulation and to transmit life into it. He additionally now and then uses different materials like cinders, coal powder, dirt powder, stone powder of various hues, glass shards, etc.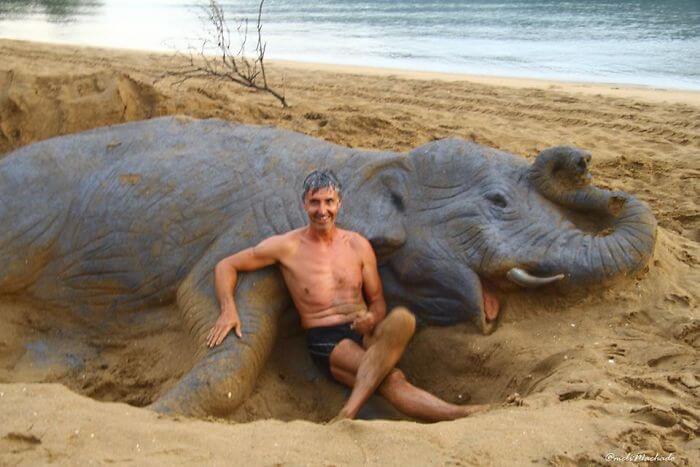 "The time it takes to make one piece to a great extent relies upon its size," Bastarrika clarified. "The elephant, for instance, took me 2 days, while the pony and the buffalo took 12 hours each. The pooches, which were littler, required around 6 to 8 hours."