Because it was Mother's Day, Kim Kardashian wanted to pay a fantastic tribute to her mother, Kris. So she decided to take out the old photo album and choose a photo to awe the fans and other members of the Kardashian family. Kim chose a picture of Kris wearing а bikini, but this photo was taken shortly after Kris gave birth to her fourth child Rob Kardashian Jr., who is now 33 years old. Fans couldn't get enough of how good Kris looked even though she had given birth to four kids. The comment section on Kim's post blew up with compliments by fans. One fan wrote that anyone can reach their body goals if Kris Jenner can look so good after giving birth to Rob. Others just complimented on the flat stomach and long legs, saying that she looks stunning in a bikini.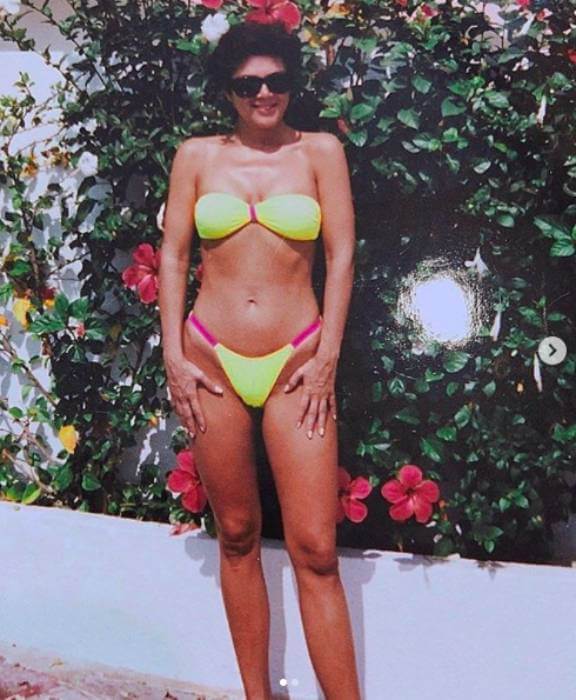 Kim also posted photos of her mom on her wedding day alongside the stunning photo of Kris in a bikini. Kim was fortunate enough to get a hold of the photographer who was taking the pictures at her mom's wedding back in 1978. She managed to purchase the camera the photos were taken by and old photos taken on the day. Kim also said that these photos were an early Mother's day present for her mom. She explained that she has always opted for sentimental gifts. And she was so happy that she got a hold of Alfred Garcia, the photographer of her mom's and Rob Kardashian's wedding. 
Kim continued to say how much she loves her mom, and that seeing all those photos for the first time brought joyful tears in her eyes. She wanted to create a unique gift that her mother would cherish forever. She also said that the bikini photo could inspire every new mother that wants to get back in shape after giving birth. Kris also commented on Kim's post, saying that she loves her and that she is the most thoughtful person she knows. She added that she was happily surprised about the gift and that it was something she never expected.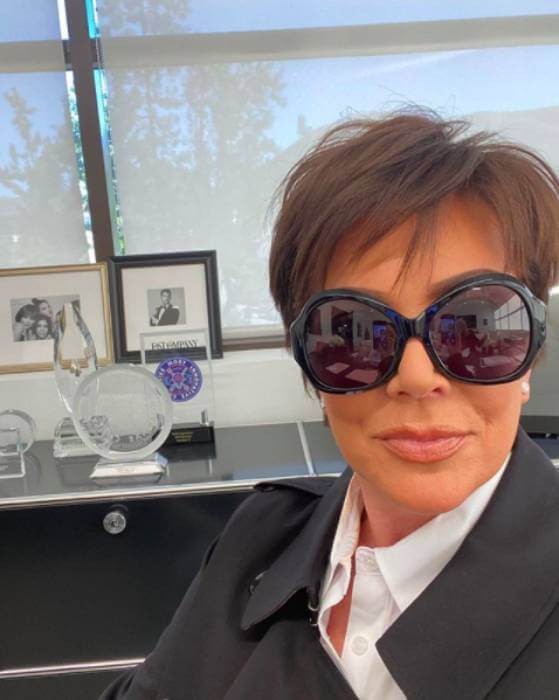 Even though Kris couldn't be with her family on Mother's day, she posted a photo on her social media wishing all the mother's a happy Mother's Day. And although her family couldn't be with her, they all sent gifts from bouquets to alcohol. In her post, Kris also wanted to thank her own mother, MJ, who she says was a massive inspiration to her. She added that they had a fantastic relationship, from being mother and daughter to friend and mentor. She gave her all the tips and advice on how to become a better mother. She continued to say how much she loves and how much she is blessed to have such a beautiful family. Thanking her kids for the opportunity to grow as a person, mother, and now a grandmother. She added that seeing her daughters become mothers have been amazing to witness, and she is thankful to God every day. She also wanted to address all her followers. Mothers, aunts, grandmothers, sisters, and friends always are close to their loved ones, no matter the situation. This is the day to celebrate.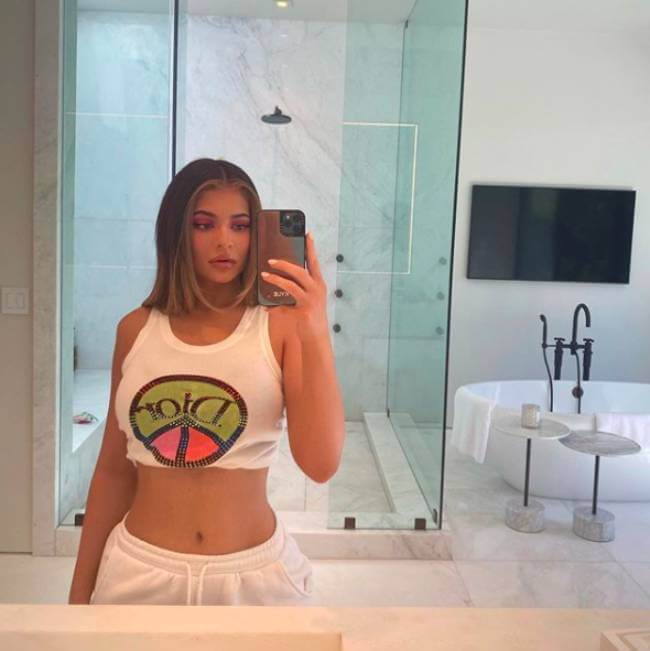 Kylie Jenner has also recently posted on her social media, showing off one of the many bathrooms that she has in her home.  The mirror selfie reveals a huge walk-in-shower, a gorgeous bathtub with black taps, and two little tables made of marble. You can also see a big flat-screen TV hanging above the bathtub. Just seconds after Kyle posted the photo, her fans went nuts in the comment section. Most of them were amazed by the size of the bathroom, saying that they could live in it. Others just said bathroom goals and finished it off with a fire emoji.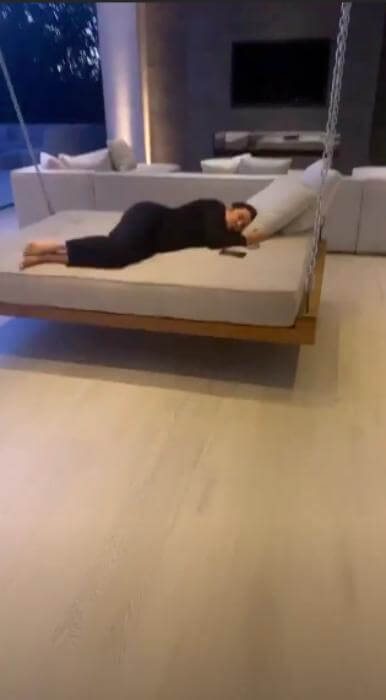 To be fair, this was not the first time that the public could see inside Kris's house. Just weeks ago, Kyle posted a story on her Instagram, showing her mom taking a nap. In that video, you could see the big living room with back-to-back sofas, a huge TV, and glass doors that showed that fantastic garden in the back yard. You could even see the massive pool that they have. Kyle has been in lockdown with her mom, her daughter Stormi and her mother's boyfriend Corey Gamble. Since the lockdown began, all of them have been having fun together. Whether it is playing, cooking together, or joining forces to make TikTok videos. All of them even took a little trip for Easter weekend, going to Kris's holiday home in Palm Springs. They all decorated that house for the occasion and made sure that Stormi had a wonderful time.