Were ever Princess Diana went paparazzi were there. They were behind here everywhere. Back in the '80s and '90s, it seemed like Diana was one of the most pictured and documenter women in the world.
Even though we have all the public pictures of events, celebrations, and other royal occasions that Princess Diana attended. We managed to find some photos that showed the more intimate side of Diana.
The photos you are about to see, show the life that Diana had before her early death.
In this picture, you can see Diana with her two sons Harry and William, on their ski trip in Austria in 1994. At the time, William was 12, and Harry was 9.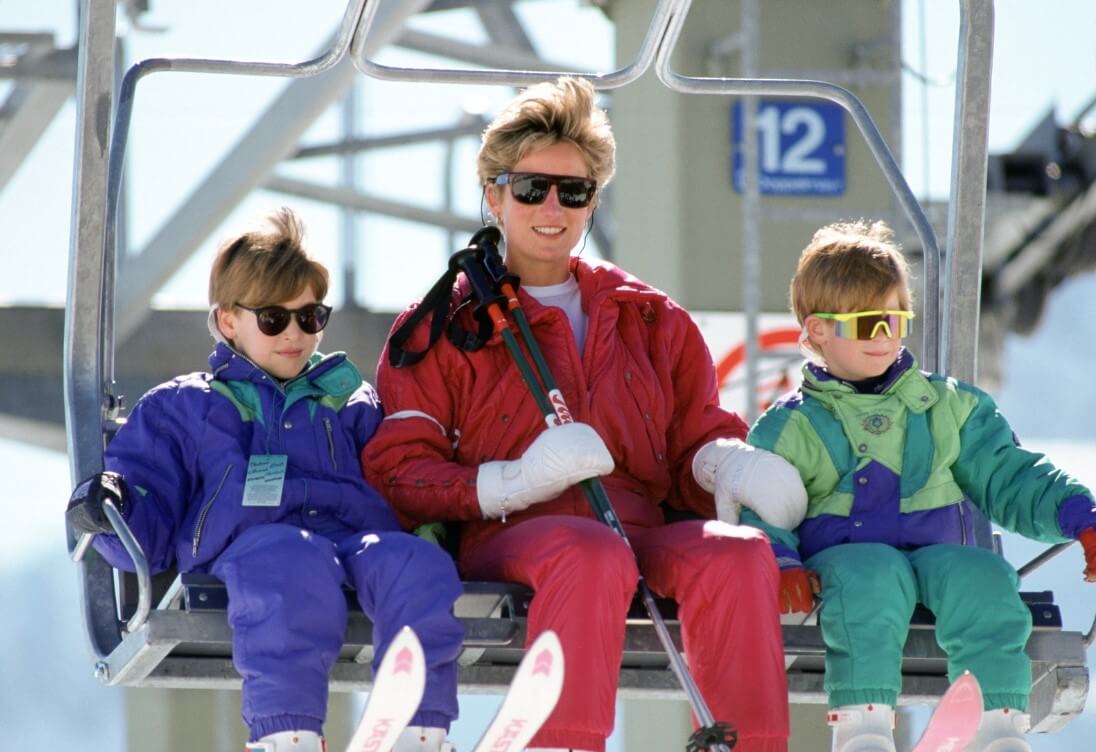 Back when Diana was getting married to Prince Charles, there was a lot of controversy flying around. The first thing that media picked up is that Diana chose her engagement ring in a catalog. Until then, most of the engagement rings were custom made for the royal family. But Diana chose a ring form a Garrard jewelry collection catalog. After she passed away, the ring was given to Kate Middleton.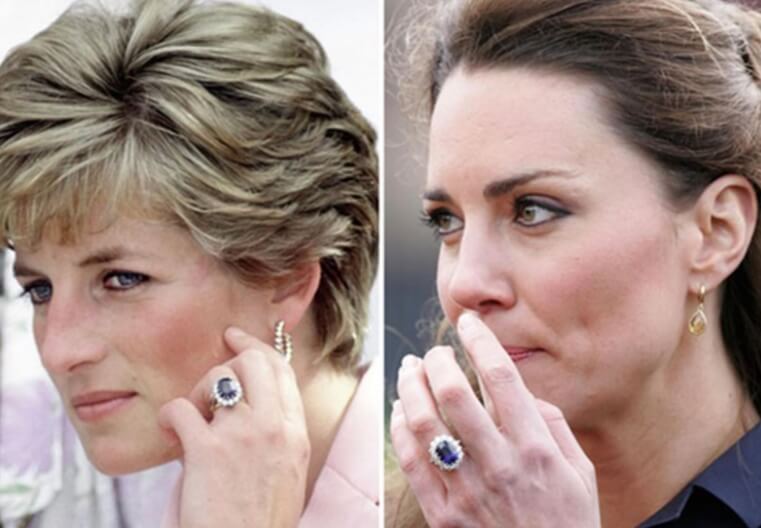 It is evident that Diana was nervous on her wedding day. It all came to light when at the altar, instead of calling her husband-to-be, Charles Philip called him Philip Charles Arthur George.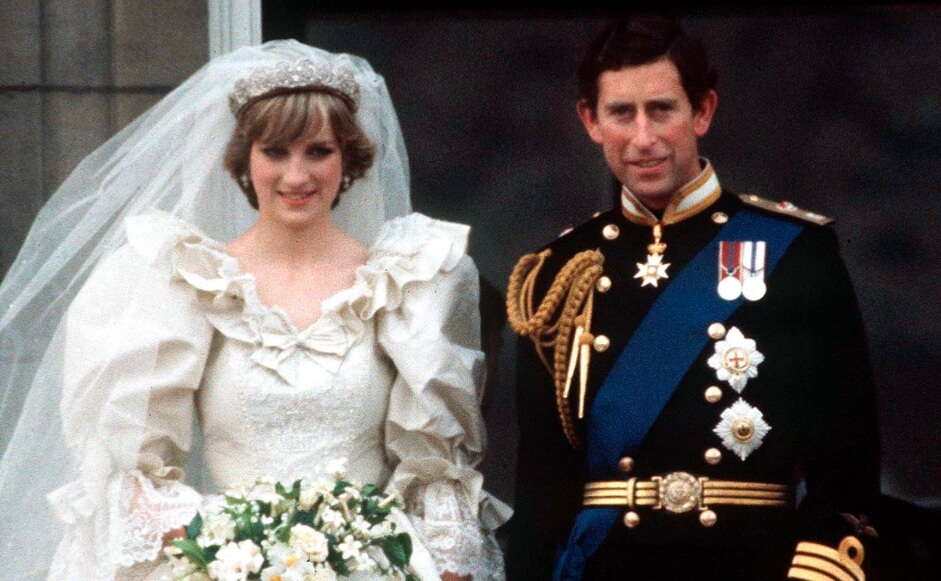 When designers were making the wedding dress for Diana, they didn't consider if the dress would be a little too much for her. The 25-foot train was a bit problematic for her, and on her wedding day, you could see that it got wrinkled when she was in her carriage.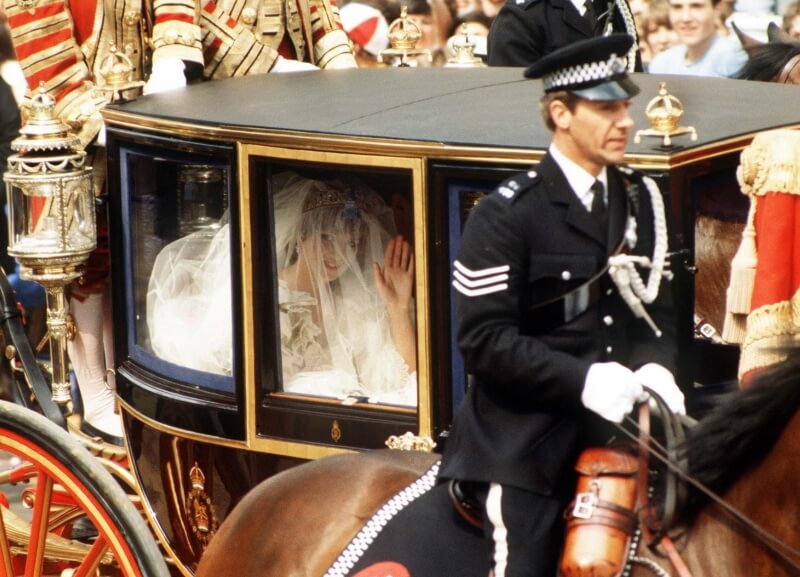 Also, on the big day, Princess Diana wore a Spencer Tiara, which was in her family for generations. In one interview that was done a while back, her brother, Charles Spencer, recalled when the wedding ended, they all went to a private party. There Diana seemed to be quite relaxed and happy, he says that all morning she had a headache from wearing the tiara. But when she took it off, it got a lot better.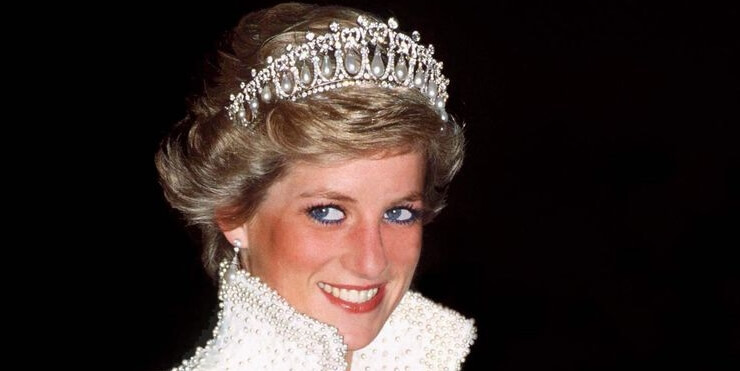 From the first day as husband and wife, Diana and Charles had a few problems. In one interview done in 1981, just after their engagement was made public, one reporter asked the couple if they were in love. The two had completely different answers, Diana said 'Of course' but Charles replied with 'Whatever in love means.'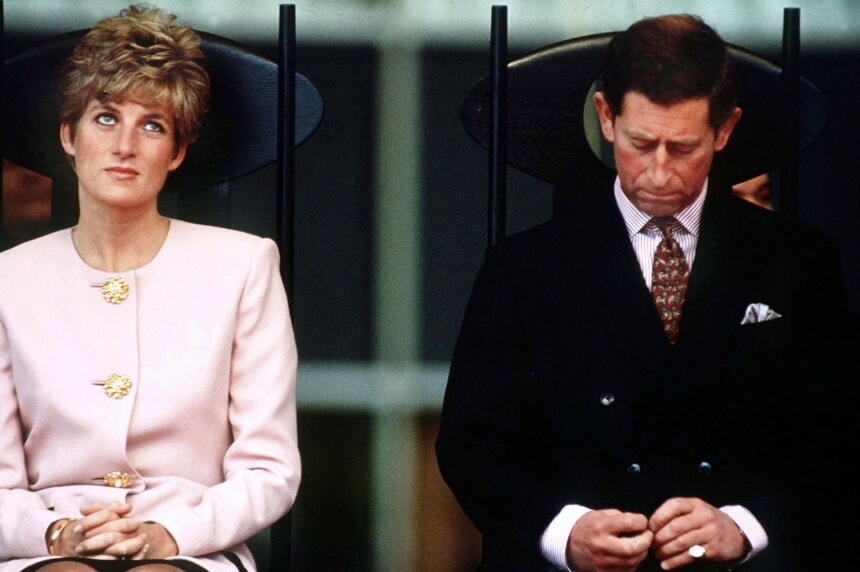 Before the wedding, media would do anything to get a look at the dress that Diana was going to wear. The designers would even tear down sketches of the dress after showing them to Diana. They were even required to install a safe so the design would remain a secret.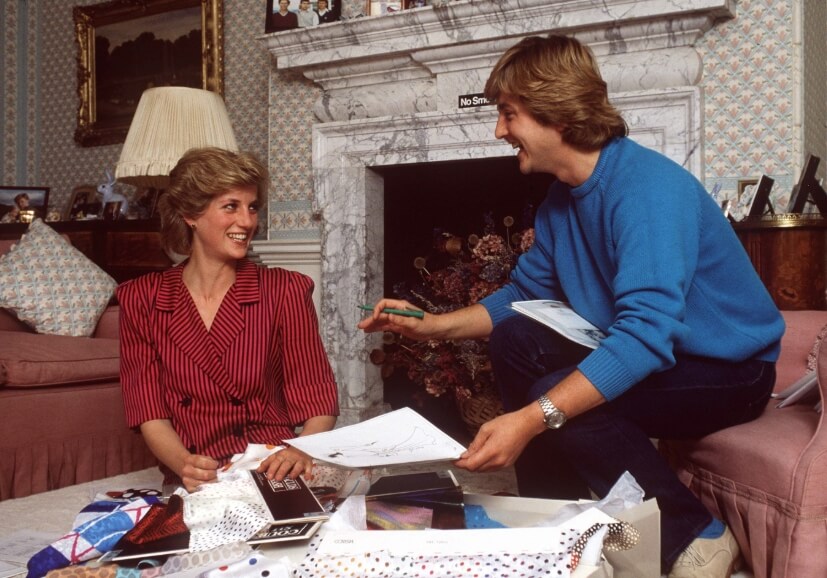 Diana and Charles received incredible gifts. But no one could match what Ronald and Nancy Reagan got for the newlyweds. There were multiple gifts, starting with an engraved Steuben glass bowl and a porcelain centrepiece. They also got them a special Scottish whiskey, a diamond and sapphire watch, and mittens made of silk that were 100-years-old.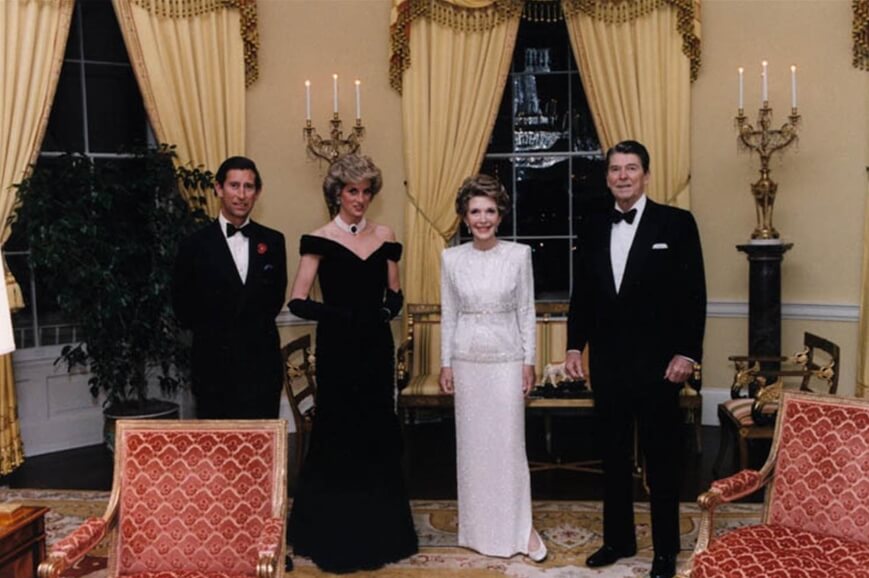 Just after Diana and Charles got married, it was revealed that they were 16th cousins once removed. Both Diana and Charles were descendants of Henry VII.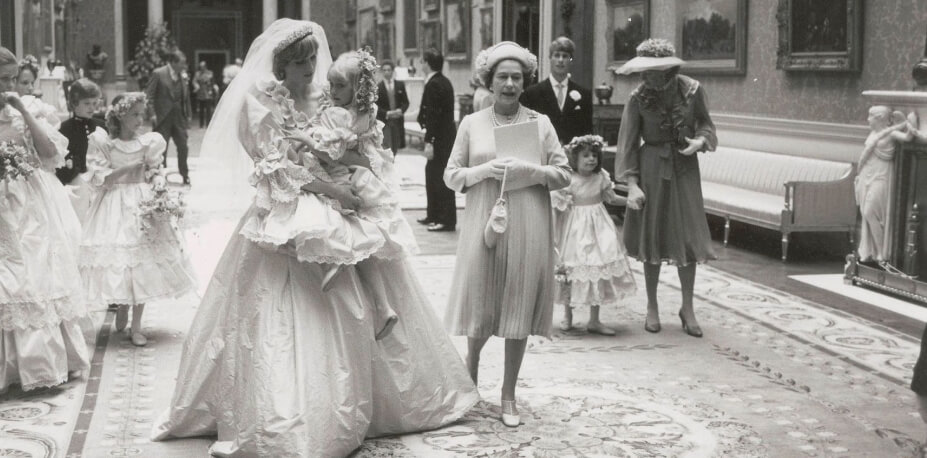 For their Honeymoon, the couple went on a cruise on the Mediterranean. It was later reported that Diana and Charles were heard saying that it was a perfect opportunity to get a bit of rest.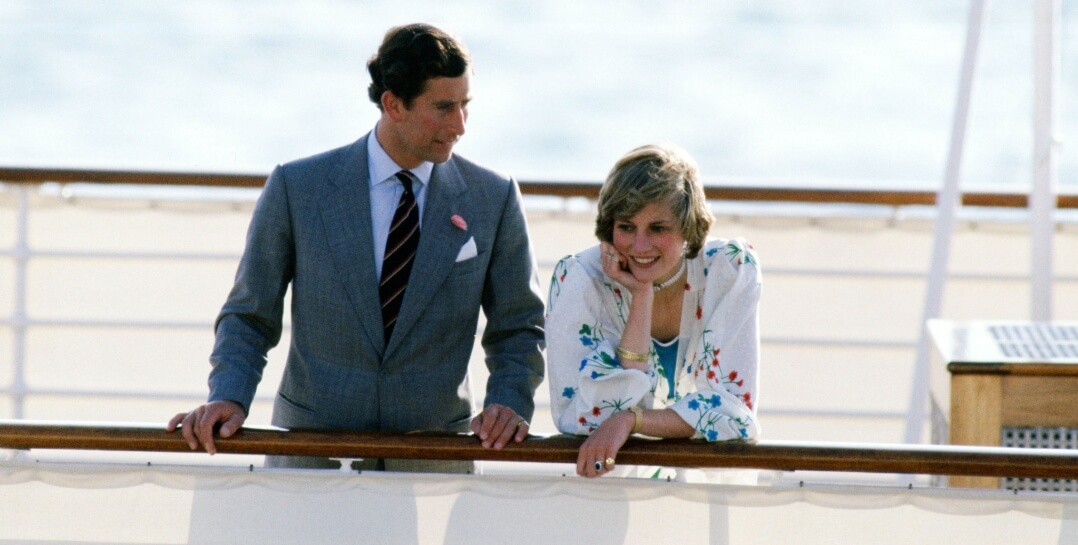 Diana didn't notice this at first but, Charles gave Camilla a bracelet that had G and F inscribed on it.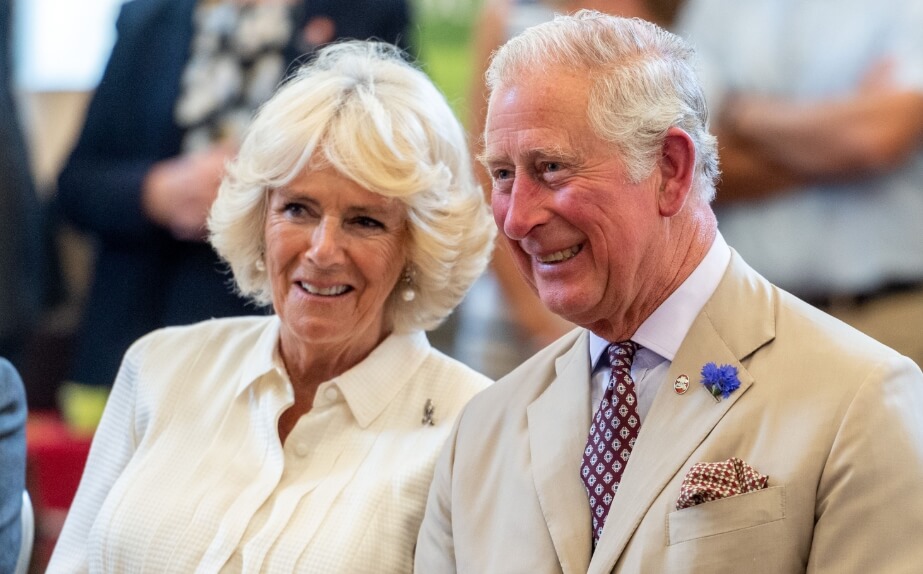 In the next photo, taken in 1980, you can see Diana before she became a part of the royal family.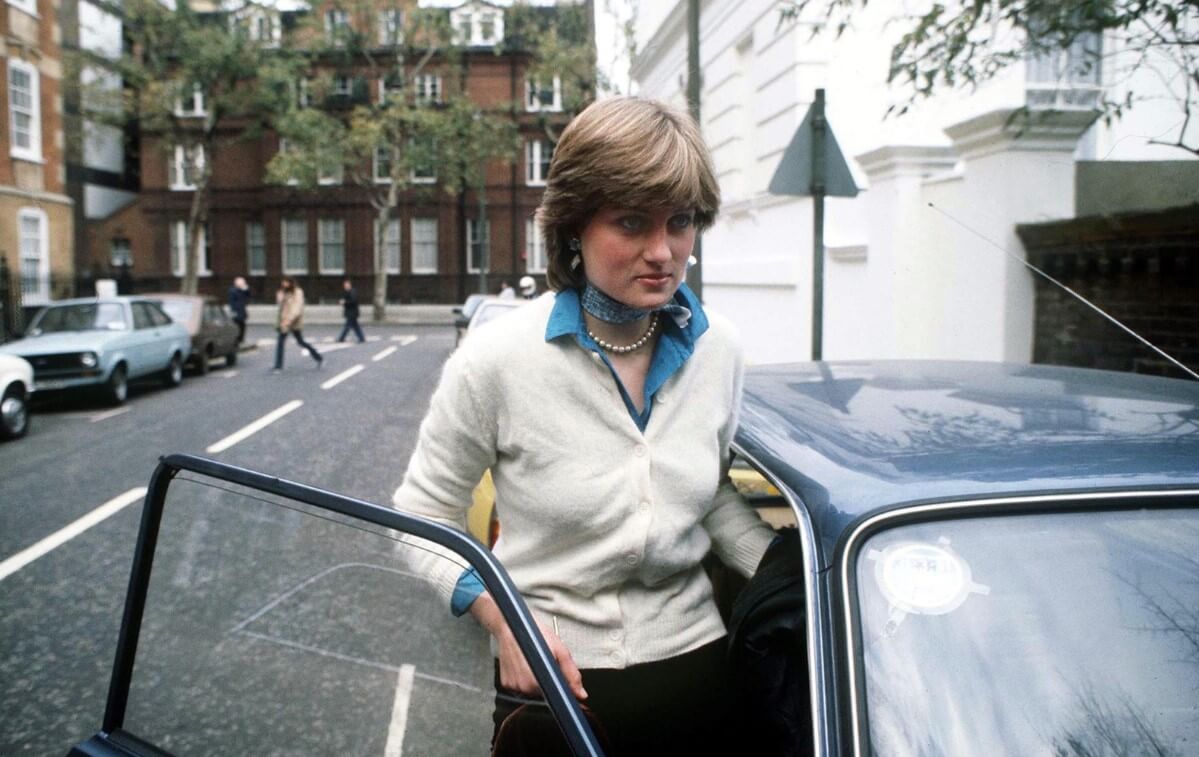 Everyone remembers Princess Diana as a big humanitarian. In the photo, taken in 1997, you can see her visiting landmine victims in Angola.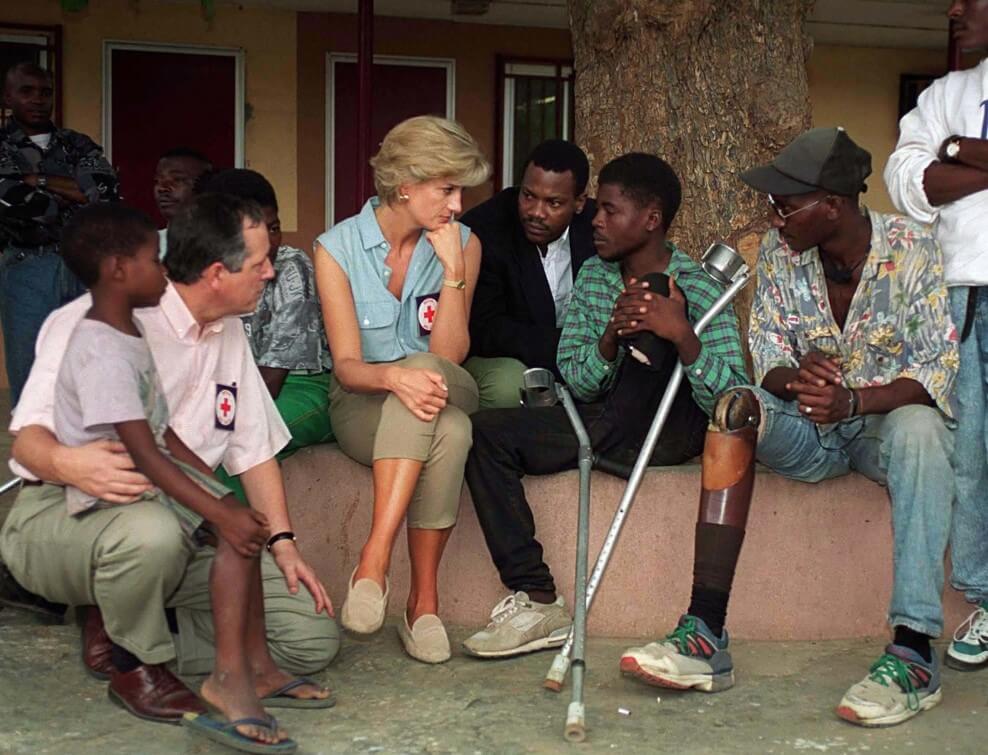 This next one is funny. You can see little Prince Harry sticking out his tongue towards the crown in front of Buckingham Palace.
Here you can see Princess Diana having a conversation with her stepmother Raine Spencer. Raine was known as the 'wicked stepmother' because of her relationship with Diana before she died.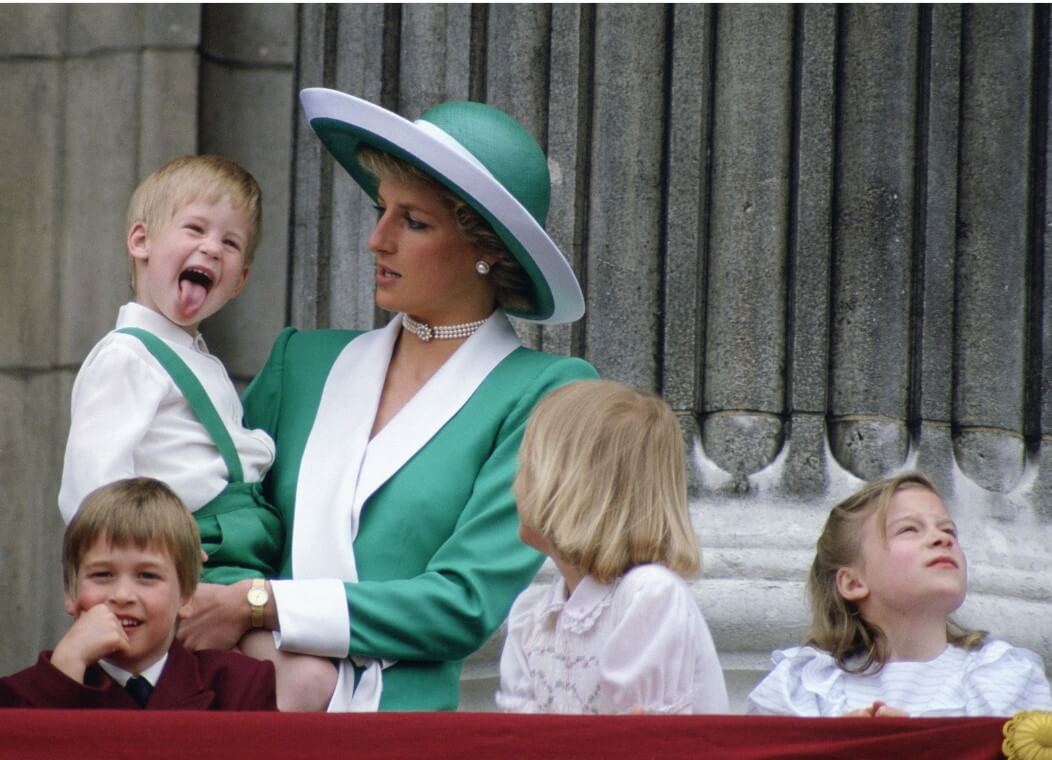 The next photo was taken days before we sadly lost Diana. She is pictured on a boat with her new partner Dodi Fayed, a son of an Egyptian billionaire. Dodi and Diana were enjoying a fantastic vacation in the south of France days before the car crashed, took both of their lives.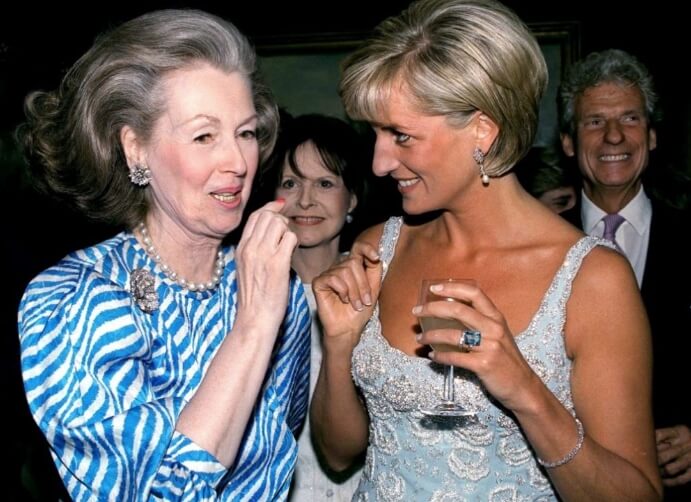 Here you can see Princess Diana on the beach with her sons, just enjoying their time together. And that bathing suit just suits her perfectly.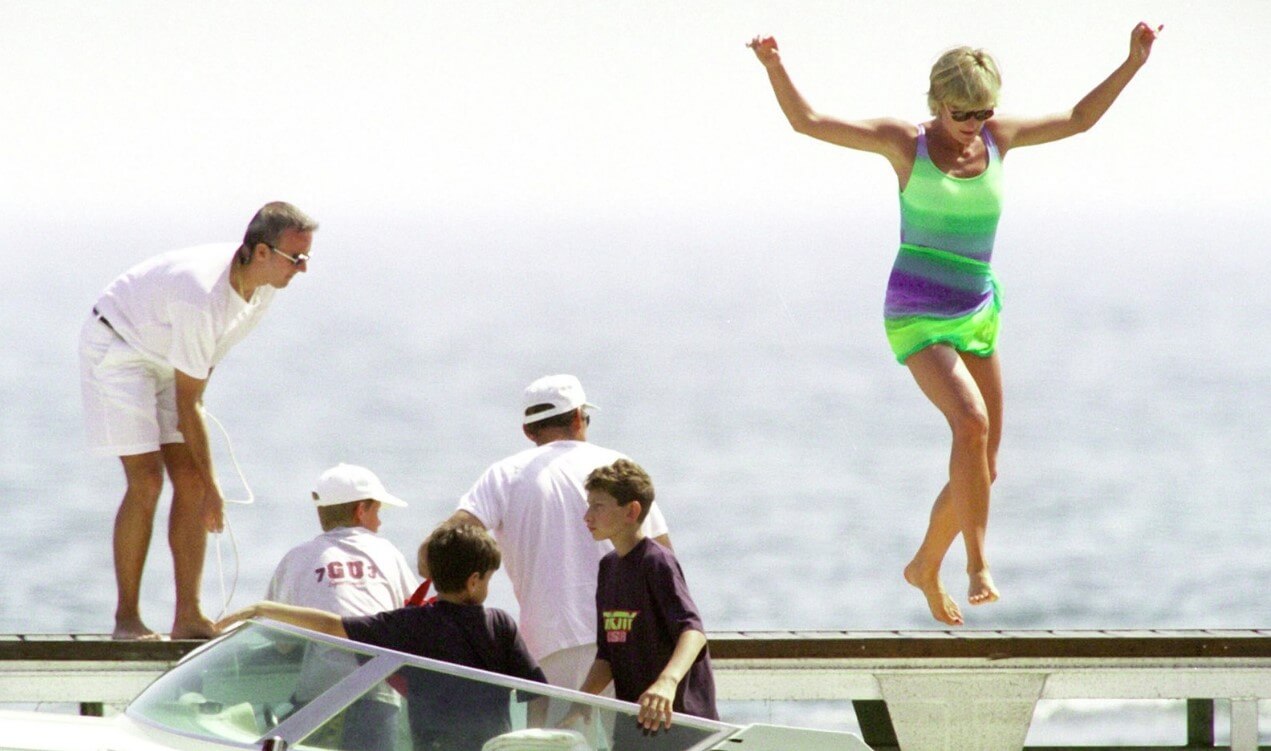 She was given the name The People's Princess because of her amazing humanitarian work. She was also a great role model for women all around the world.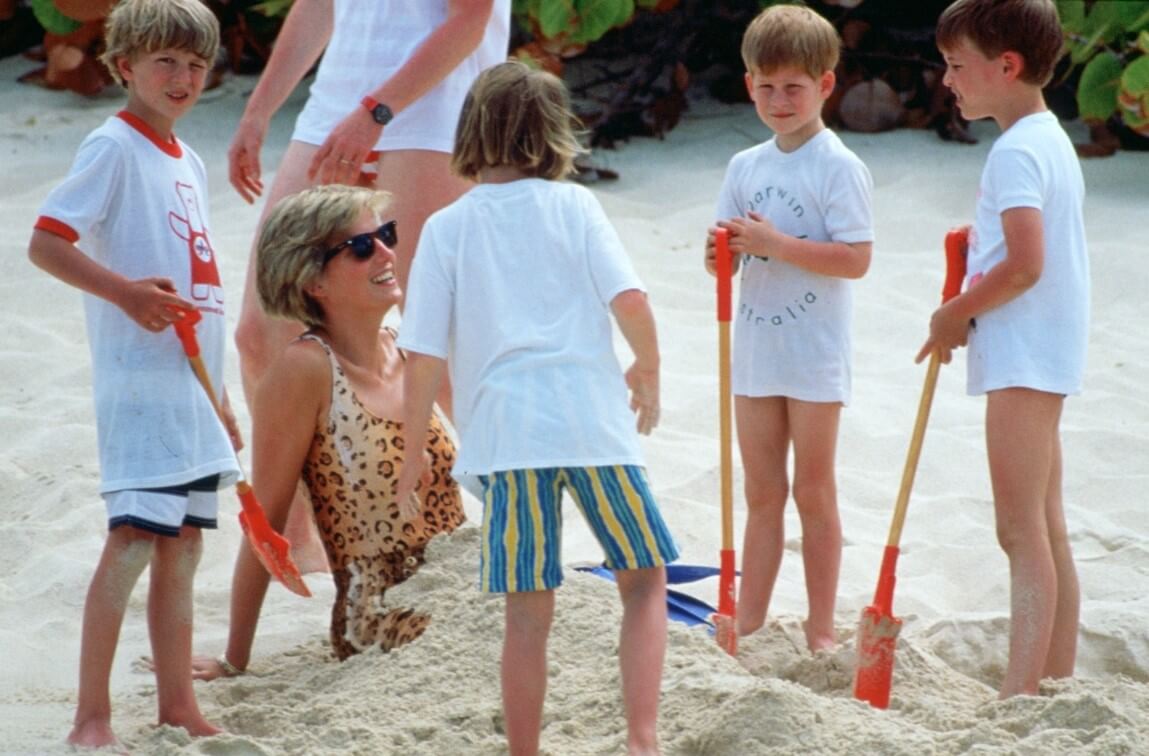 Did anything look bad on Princess Diana? The answer to that question is undoubtedly no. Here you can see her in a summer dress visiting Alice Springs in Australia's Northern Territory.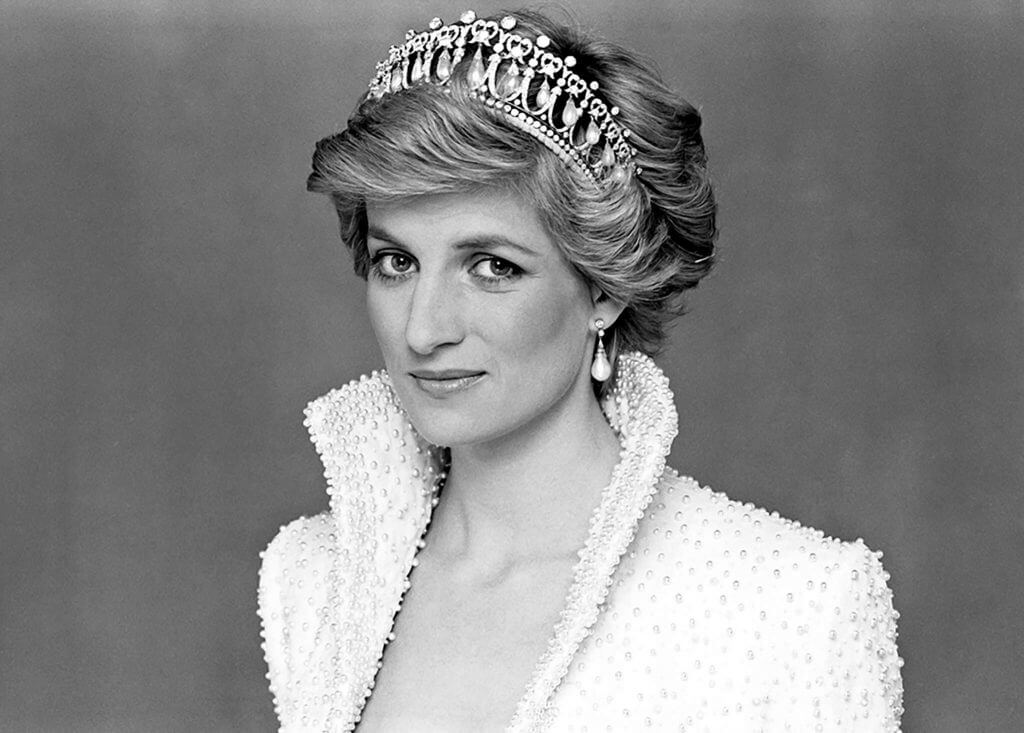 A photo taken shortly after Diana and Charles welcomed William to the world back in 1982.
This photo was taken just after Lady Diana Spencer and Prince Charles announced to the public that they have been engaged.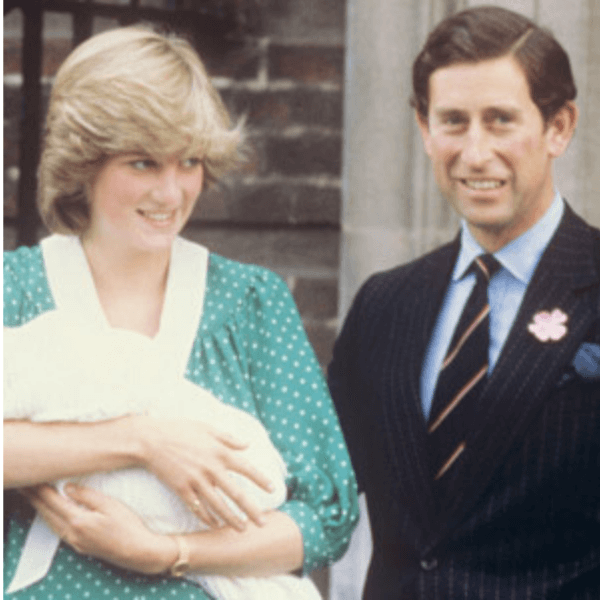 When the public first saw the dress that Diana was wearing on her wedding day, they were speechless. I mean, who wouldn't be when seen a 25-foot long dress.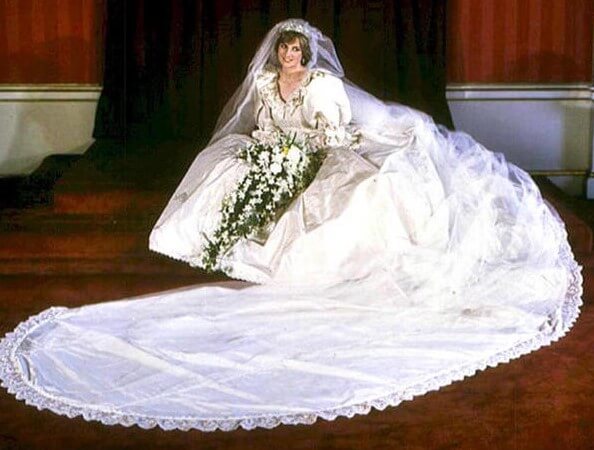 This photo was taken moments before Diana was about to walk down the aisle. It looks like it is so hard walking around in that dress, but Diana did a phenomenal job.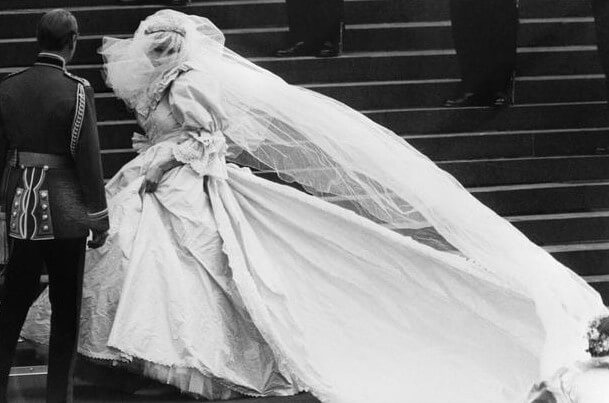 After the ceremony was over, the newlyweds toured for some time so the fans could see them.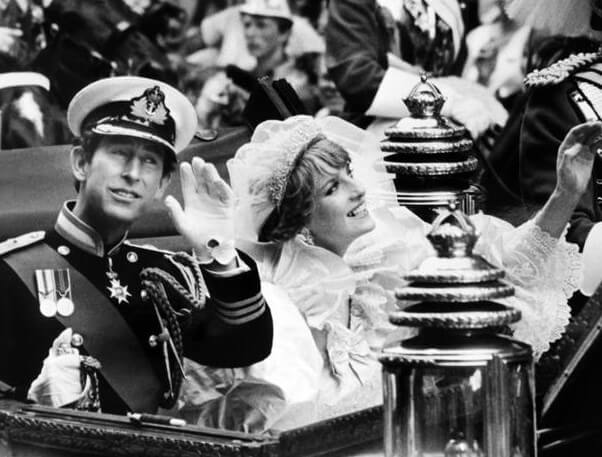 This photo is their first kiss as a married couple.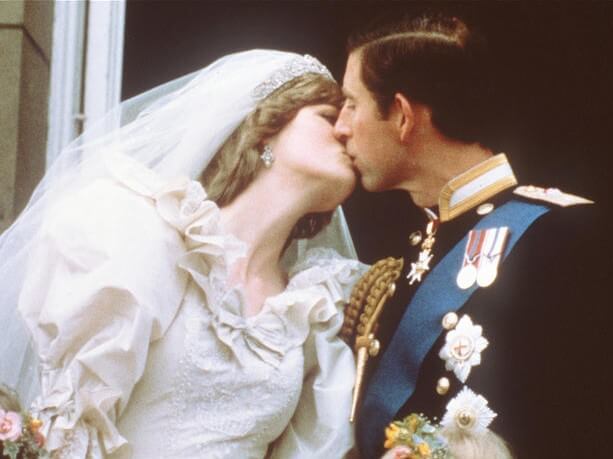 A nice family photo, taken at Buckingham Palace in 1984, picturing Charles, Diana, and their two boys William and Harry.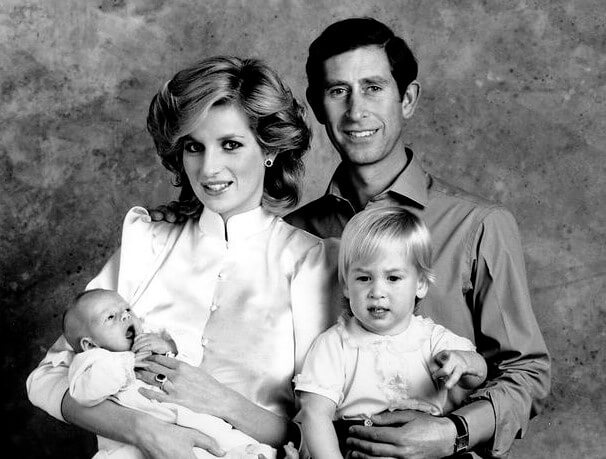 A photo of Diana having a wonderful time with her family on vacation.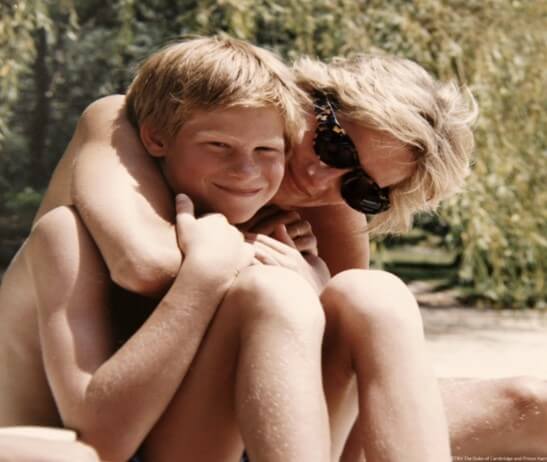 We are sure that you haven't seen this next photo. On it, you can see Princess Diana as a teenager, together with her pet pony Scuffle.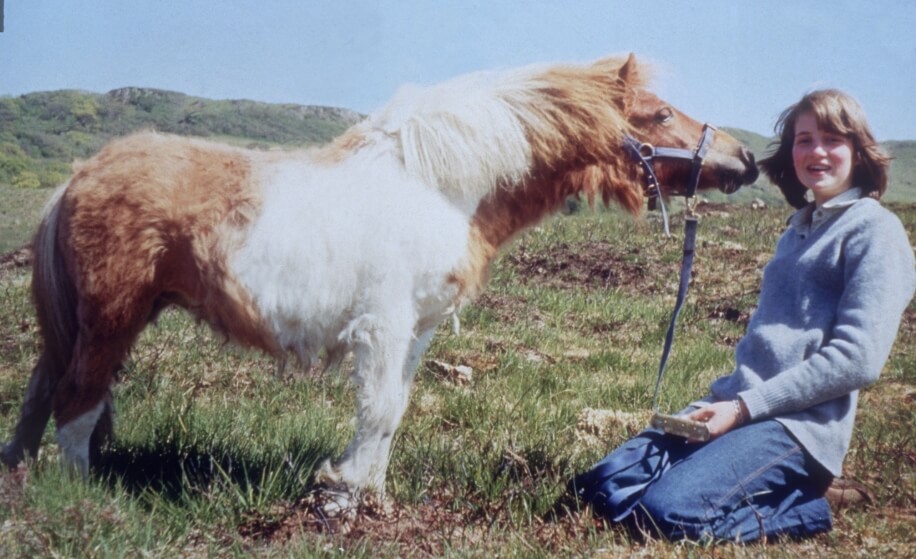 In this next photo, you can see the royal family posing for a photo just after Prince William was christened.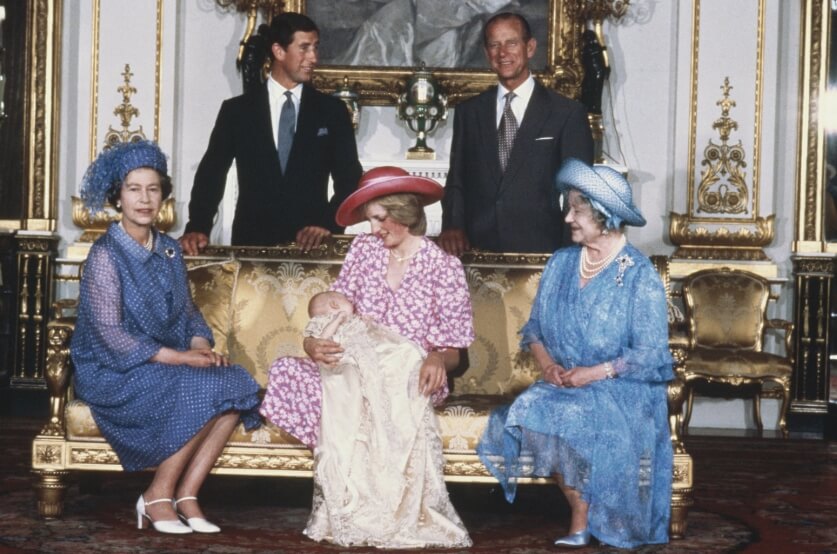 Princess Diana always took the time to speak to the public and her fans. Here you see her talking to one of them during a parade.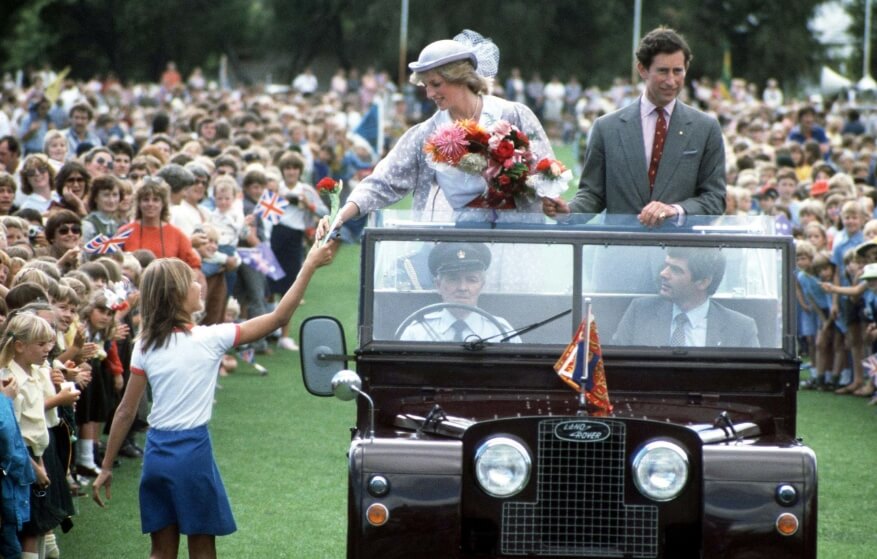 The last photo that we have for you is Princess Diana, Prince Charles, and their 1-year-old son William, taken on the 1st of February 1983 in Kensington Palace.