We are prone to many diseases and mutations, it just happens and we mostly do not know why or where. But we have invested a lot just to find treatment and save our lives.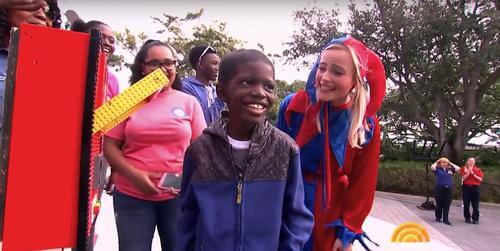 Cancer is numbered as one of the most unexpected diseases in the world. Although some studies say that it is connected to our lifestyle and somewhat our genetics. Cameron Scott is an eight-year-old boy living amongst a family of six children.
Cameron is the youngest of the family, so the news of him having cancer hit the family hard. Everything began when he fell down a pair of stairs. The boy then later started to complain about back pain. After a checkup to the doctor, Cameron was diagnosed with medulloblastoma. 
A medulloblastoma is a form of brain cancer that had travelled all the way to Cameron's back. The studies do not show why this form of cancer is caused. It has been proven to just show up unexpectedly. 
Cameron and his family were scared that soon stage four brain cancer would hit. Even though the medical help was expensive, there was no way that the family would give up on their son. 
They decided that Cameron should be under intensive medical care, so they sent him to St. Jude's Children's Research Hospital for one year in hopes of him recovering. The institute planned a personalized treatment designed just for Cameron in order for him to beat cancer.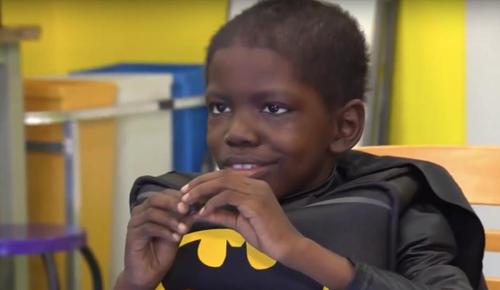 After a year of radiation and hospitalized, Cameron miraculously recovered and regained a big smile on his face. 
The thing about cancer is that we live in an industrialized way, through roads filled with toxic gas, small dead-looking trees and a lot of packaged food. This is why the majority of people that get cancer live in the cities. 
We are beings of nature, everything that we need to survive is not made in big conglomerates (businesses) but it is provided to us by nature. We are species that are meant to evolve, but living off of processed food, processed cigarettes, and pharmaceutical products and so on will just make us sick on so many levels.
Most of you might not agree and think that processed food and medicine are totally fine. They aren't. They not only ruin the planet, but they also ruin the lives of millions each year.