Ice skating has always been a sport that can get the crowd excited. That is precisely what happened at the 2015 World Synchronized skating competition. Every team came out with the thought they were going to be champions, but it was the Canadian team that took home first place in the end. Skating to a high pace rock and roll song, it wasn't difficult for the judges to pick a winner.
The likes of Tonya Harding, Sonja Henie, Scott Hamilton, made people want to go and watch ice skating. These people made ice or figure skating look fantastic, and not only did they show that ice skating can be an athletic sport, but also it can be seen as art. Skaters will tell you that those routines you see them doing can take years to master. To the ordinary person, those twists and jumps look simple, but in fact, it takes a lot of practice.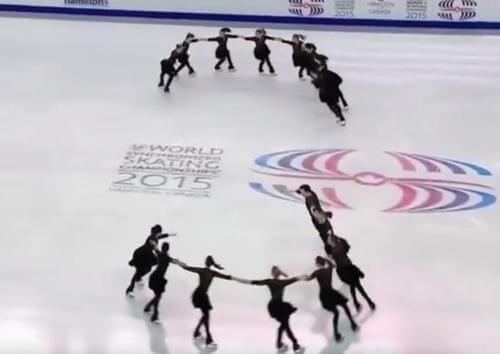 For years, single skaters and single skater competition have been the main events and have brought in massive crowds. But recently a new form of skating has been making strides and is catching the attention of people. This new form combines multiple types of skating, you can see the technique of each skater and awe at the routine that the whole group does.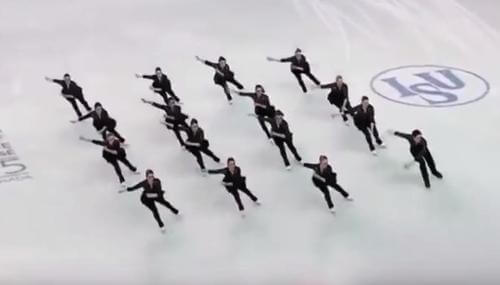 Pairs can be exciting too, but this new form of skating called synchronized skating can have from eight up to twenty skaters on the ice at the same time. Competitions of this skating form are pretty new, and new teams are popping up form competition to competition.
Technique, timing, and coordination have never been more important, and with synchronized skating, everything has upped a notch. Synchronized skating isn't yet an Olympic event like singles or pairs. Still, skaters that form teams can participate in World championships events and show their abilities. The movements aren't as complicated as the moves in single skating competitions. For example, but seeing everyone be in sync, and everyone is coordinated perfectly can be an amazing watching experience.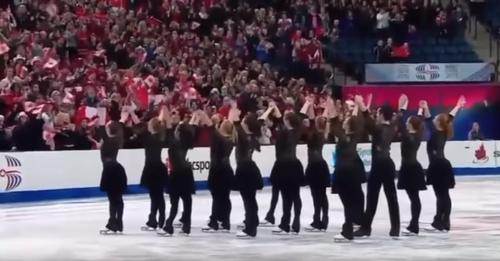 The best example of synchronized skating we can give is the 2015 World Synchronized Skating Championship. Teams from all over the world came to Hamilton, Canada, where it was held and showed what they could do. Canada has an amazing track record of gold medals and performances in all ice skating forms.
Single, pairs, dance skating, all these forms have been dominated by Canadians both in world championships and in the Olympics. The Canadian ice hockey team has multiple world championships over the years. Proving that any sport that is played on ice, it is likely that Canadians will dominate at it. So coming into the 2015 World Synchronized Skating Championship, the Canadian team had a little more pressure than the others to perform perfectly.
When the spotlight was on them, the Canadian team didn't disappoint, coming out on the ice and starting to skate to a high-tempo rock and roll song. The Canadians won over every person in the crowd. After nearly a seven-minute performance, the crowd stood up and waited for the judges to give the scores. After the big scores from the judges, the team was congratulated by a massive roar from the crowd.