Moving to a different home can be stressful. That is what exactly Mara Soriano from Vancouver, Canada was feeling when she was sorting out her belonging into boxes. While packing up, she got a call from a friend that needed her help, so Mara left everything as it was and rushed to her friend. She left everything unattended, and in one of the bags that she left behind was a pretty valuable item. Before passing away, Mara recorded her mother's voice and placed the recording into a teddy bear. That particular bag that had the teddy bear in was stolen.
When Mara saw that her bag was stolen, and most importantly, the teddy bear was stolen. She posted about it on the internet. An internet search began for the stolen teddy bear. The leader to the search was none other than one of the most loveable people in Hollywood, Ryan Reynolds. On the 26th of July, Reynold posted a tweet saying that he will give the person who finds the teddy bear 5000 dollars.
A couple of days later, Reynolds has some good news to share with everyone. Everyone was so surprised that it took so little time to get the teddy bear back, and people all over the world loved Reynolds even more for that.
Once again, Reynolds reminded us why we all love him by leading the search for the missing teddy bear.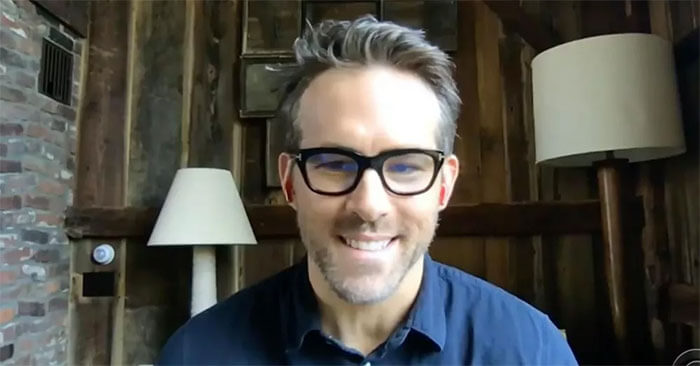 Mara's social media post was a picture of the teddy bear, and below, she was pleading for people to help her find one of her remaining items from her mother.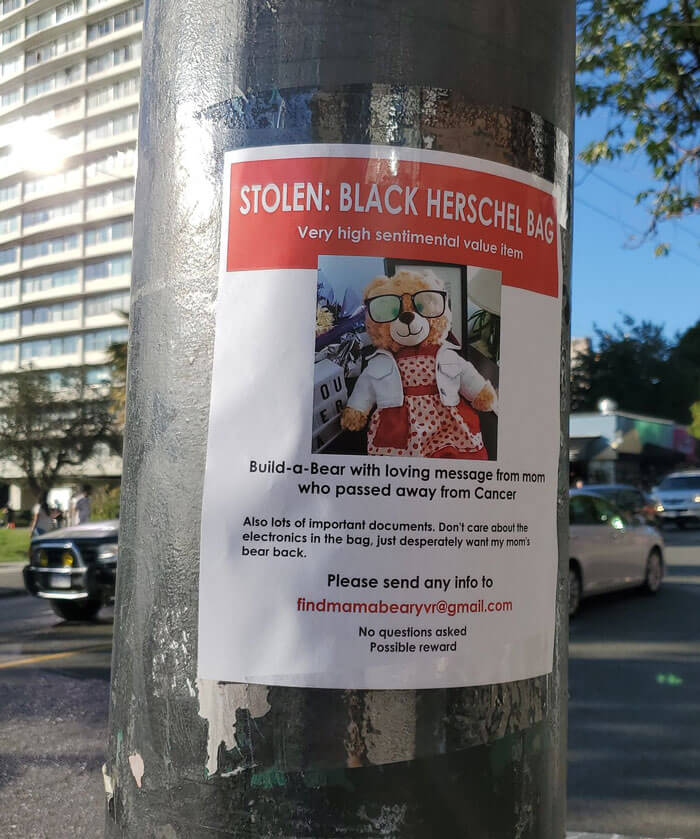 Everything began when Mara and her fiancé were packing things up so that they could move into their new apartment. They rented a truck so they could move all the things from their previous home to the new location. On the day, Mara and her fiancé were helped by two of their friends to get packed. One of them decided to bike over to the new apartment and meet them there. As they were still packing, they got a call informing them that their friend was hit by a van on the way to the location. Mara dropped everything she was holding and rushed to see her friend. All that she could think about was her friend, and she assumed that the backpack full of valuables would be taken care of by her fiancé.
After Mara posted about the stolen teddy bear, actor Ryan Reynold saw the post, and he offered a 5000-dollar reward for the person who would bring the bear to Mara. He also said that he will give the person who returns the bear lifetime supply of his own brand of gin.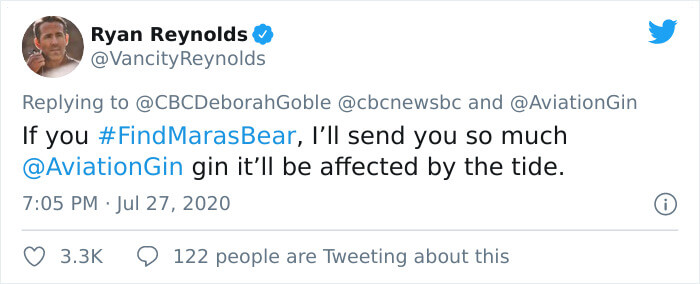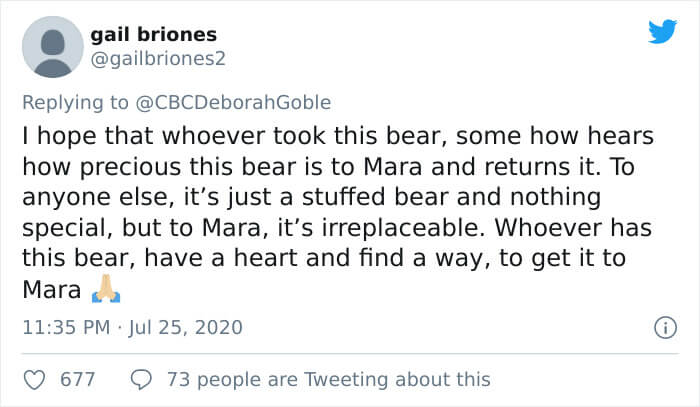 Mara's fiancé and the other friend that were still at the old home packing were unfortunately in the back and didn't know that there was a bag they had to take. By the time Mara was back, it was too late. The bag was already stolen. She has said that her friends were alright, but it was late when she realized her bag with the teddy bear inside, was stolen. In the bear, there was a built-in recording of her mother saying she loves her and that she will always be by her side.y That teddy bear was given to Mara by her mother before she passed away after battling cancer for almost 9 years.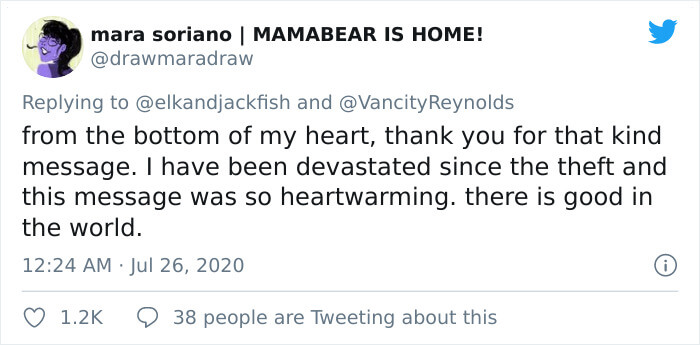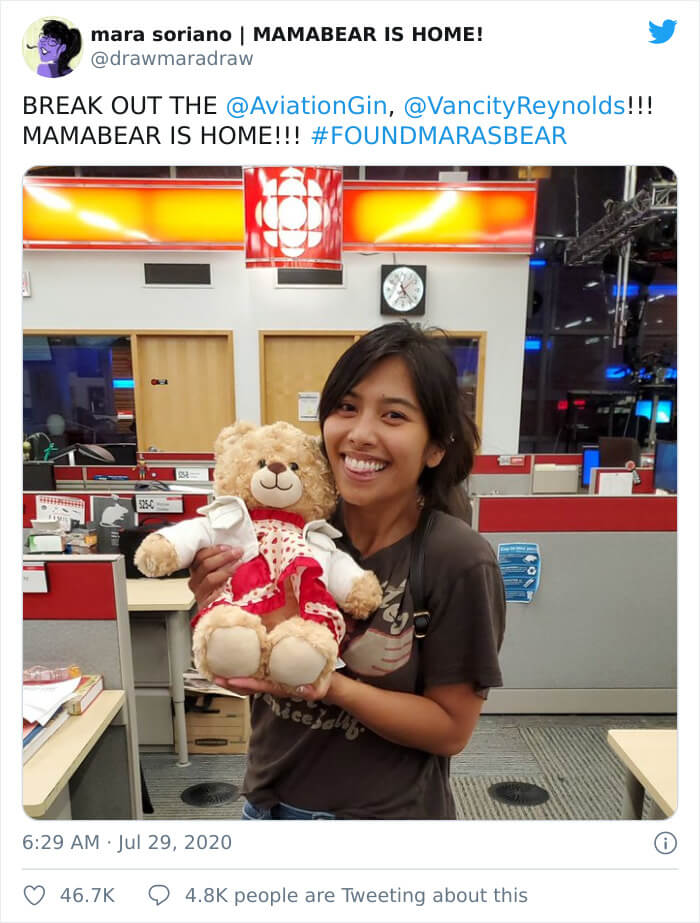 The teddy bear was found, and Reynolds couldn't wait to break out the amazing news to his Twitter followers.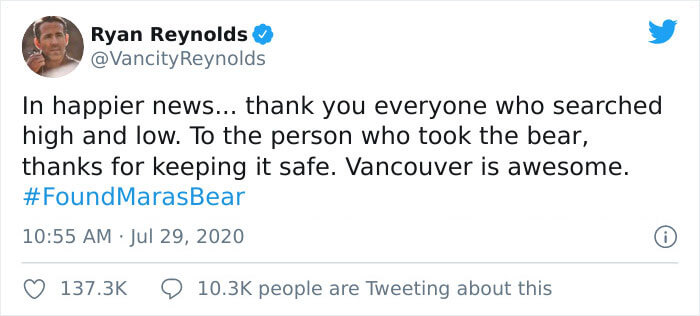 This was just another wonderful thing that Reynolds has done. He is known for his humanitarian work, whether with the hospital SickKids, donating to Black Lives Matter organizations or donations to help with the COVID-19. When the good news came, he posted a tweet praising the city of Vancouver, saying that it is amazing how much people helped get the stolen bear back to Mara.
Thousands of people liked and commented on the post, saying that the news made their day a little bit better.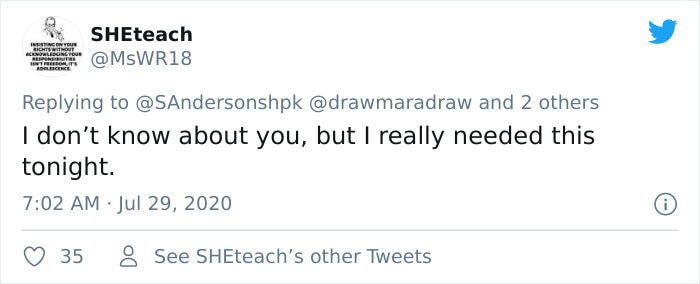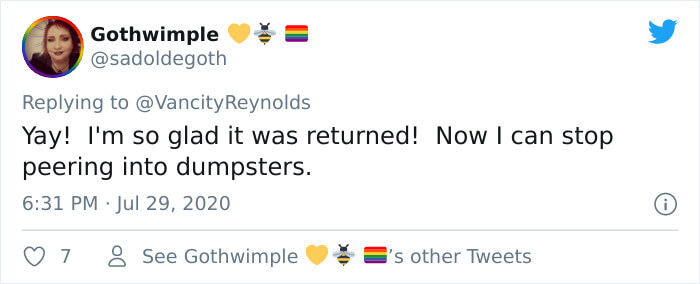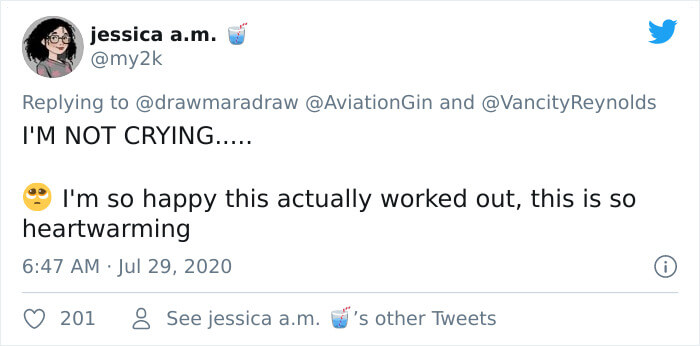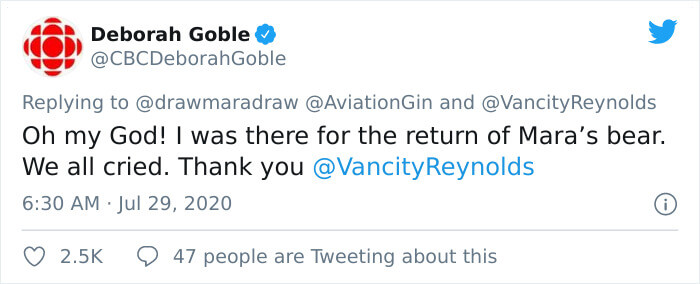 Thank you, Ryan!