The Duke and Duchess of Sussex, Harry, and Meghan, since they have been together, they have been in the medias eye. Recently they have been in the spotlight because they announced that they will be stepping down as senior members of the royal family.
Things are only getting worse as the world is struggling to get by in this crisis.
Things aren't going so well for Harry and Meghan in recent times.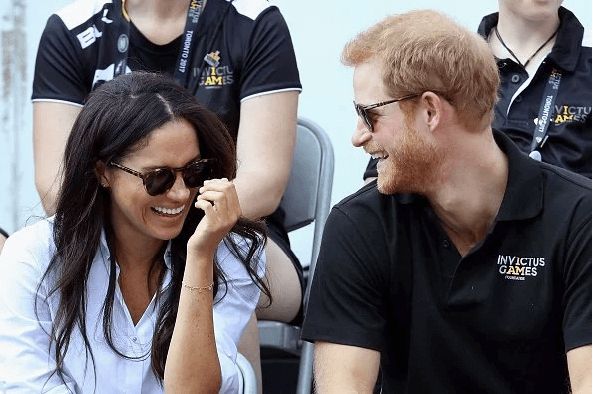 Things started going bad after they announced they were stepping down from their roles of the royal family.
Even though they have been involved in some bad press, they remain among the most famous couples in the world.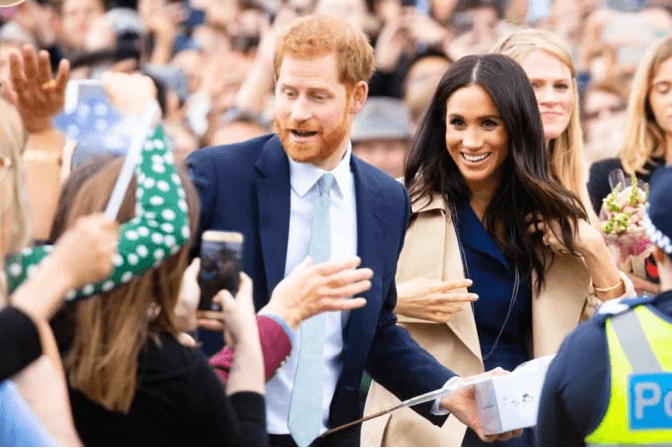 Media from all over the world started posting about Prince Harry falling in love with the 'Suits' actress, Meghan Markle.
They first met on a blind date.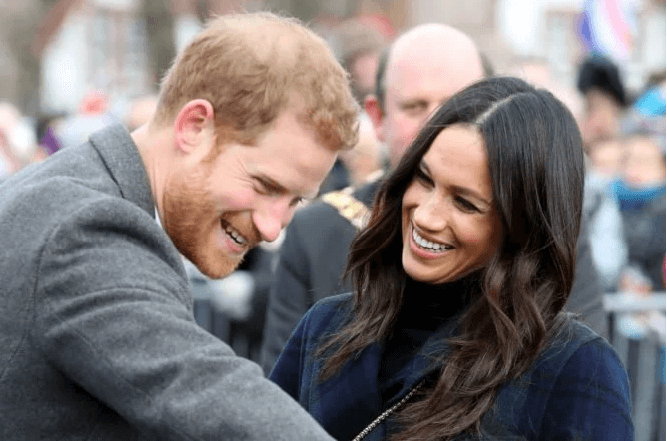 One of their mutual friends thought that both of them would enjoy each other's company, so she decided to set up a blind date.
Fortunately, she was right.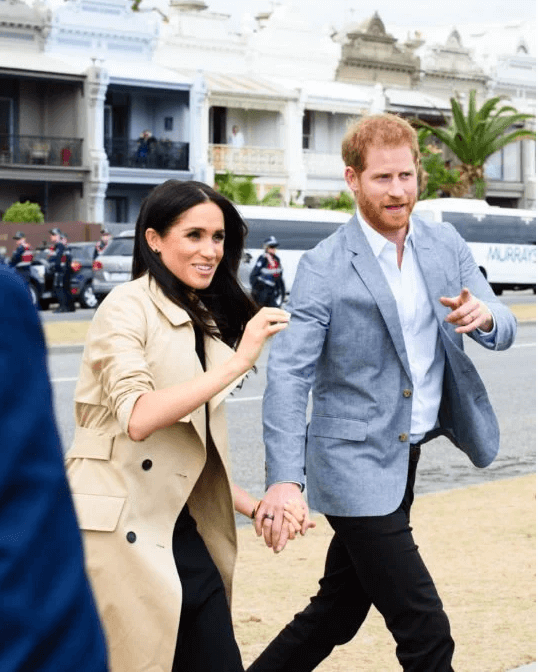 The first date was amazing, and they both agreed to go on another one. They hit it off and later went on two more dates in London.
After a couple of months in privacy,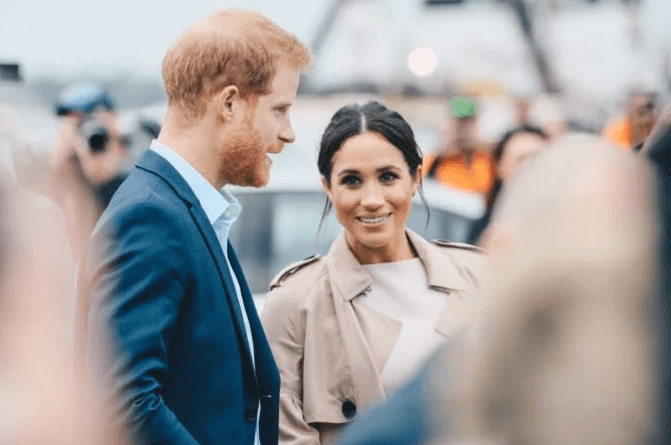 In 2017, they came out and told the public that they were officially dating.
Instantly after telling the media and the public, Meghan was the main focus.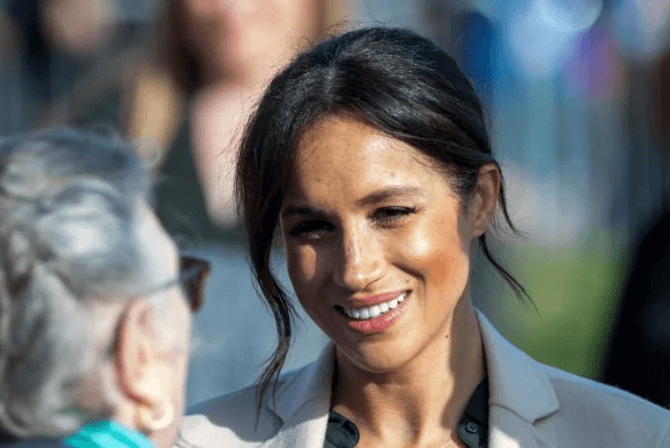 Meghan was used to being in the press, but these were different levels of fame.
Pretty quickly, the world fell in love with the couple.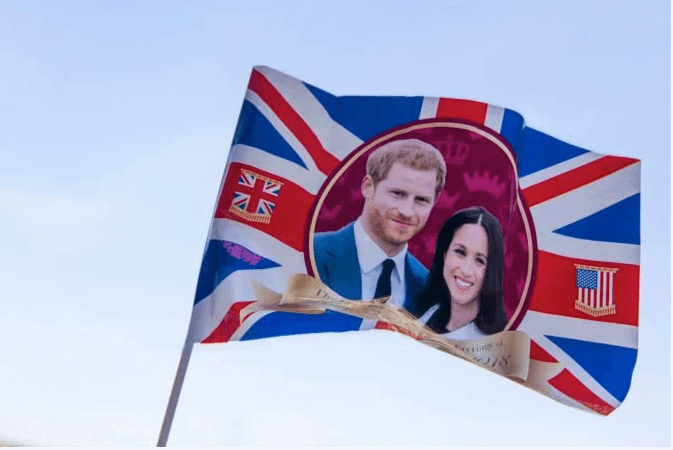 At the end of 2017, they announced that they were engaged.
They didn't waste much time,
At the start of 2018, they got married.
The ceremony that they had was simply astonishing.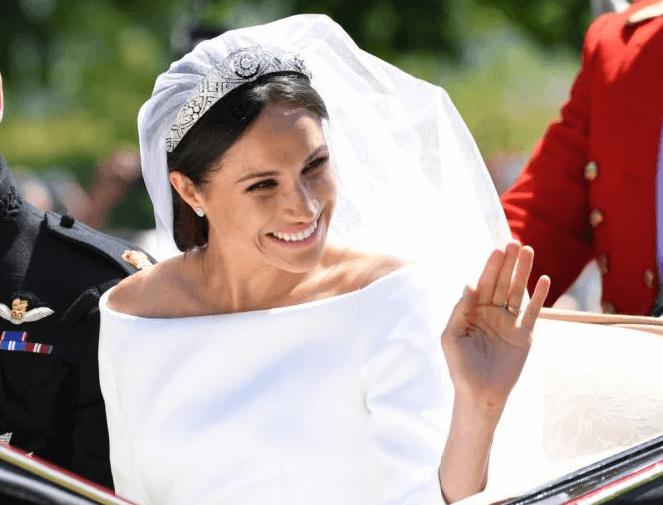 The ceremony was held at Windsor Castle and became one of the most-watched events in history.
Seeing videos and photos of Meghan, you can see that a smile never left her face. She was smiling for the whole day.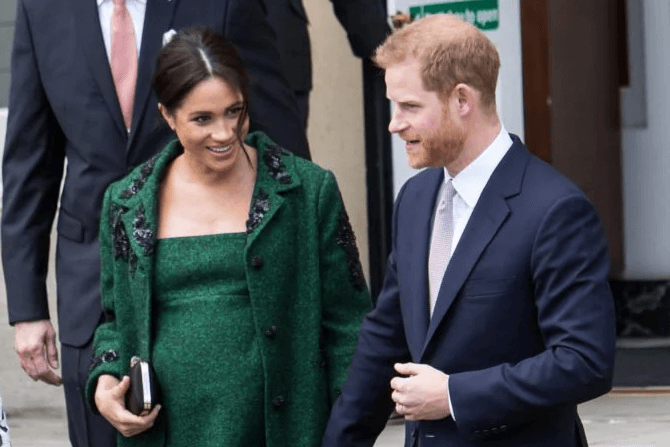 Meghan was absolutely stunning.
After they became husband and wife, they also got their titles, Duke and Duchess of Sussex. Not a lot of time passed, and they had some more exciting news to share.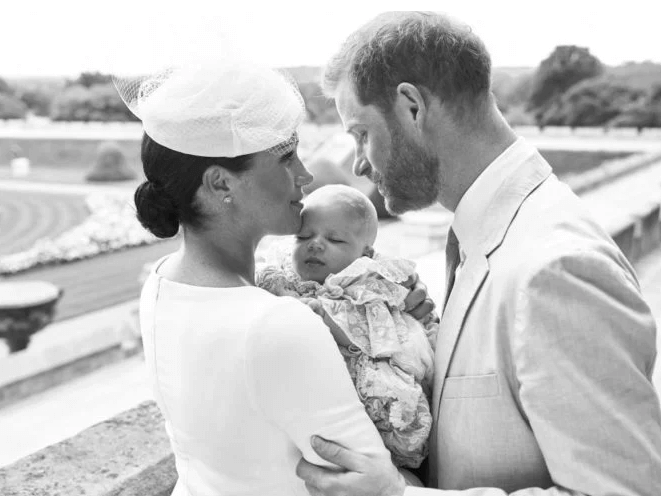 At the end of 2018, they announced that they were expecting their first child.
And on May 6th, 2019,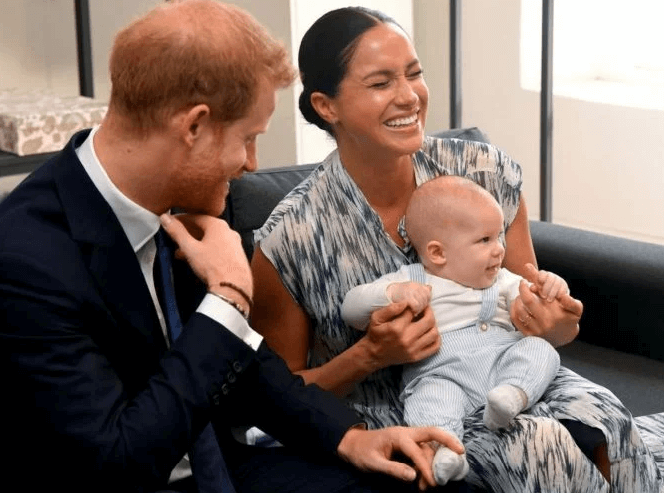 Their son Archie Mountbatten-Windsor was born.
Their little family just looks so beautiful.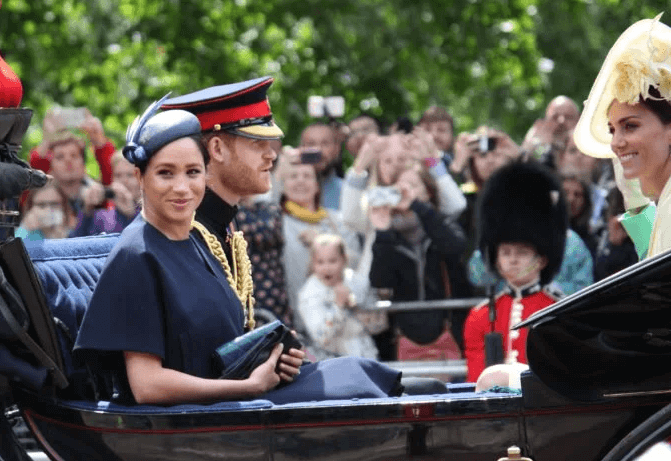 Since the marriage, things weren't going so smoothly. And now, with the whole coronavirus pandemic, things have gotten worse.
It has been especially hard for Meghan.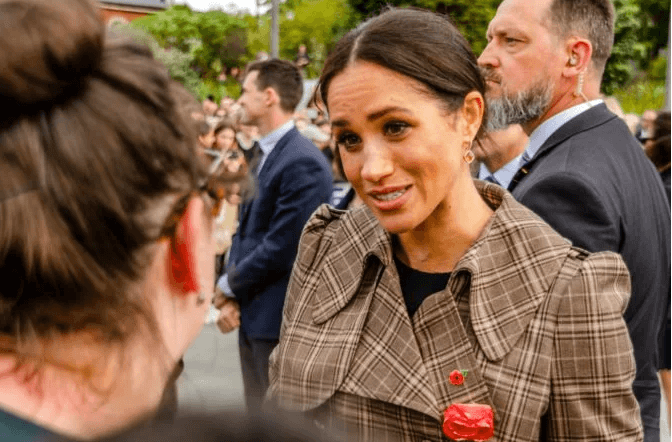 Becoming a part of the royal family will always be a hard transition because everyone has to give up their previous life and dedicate themselves to the monarchy. Meghan's experience was pretty difficult.
Many people have thrown criticism because Meghan became the first American woman of color to become a part of the royal family.
Kensington Palace has issued a statement this morning about the harassment currently being experienced by Meghan Markle and her family. pic.twitter.com/EuFZ4fmUIj

— The Duke and Duchess of Cambridge (@KensingtonRoyal) November 8, 2016
Many people have deemed her fake and that eventually, she will break up the whole family.
From the start, the media have been attacking Meghan any way they can.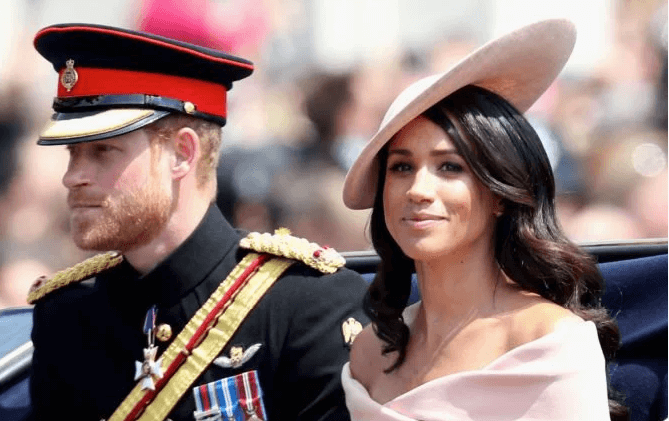 It came to the point where Kensington Palace had to issue a statement asking the media and the public to take a step back when it came to Meghan.
It seems that earlier this year, Meghan and Harry had enough harassment and criticism thrown their way by the press.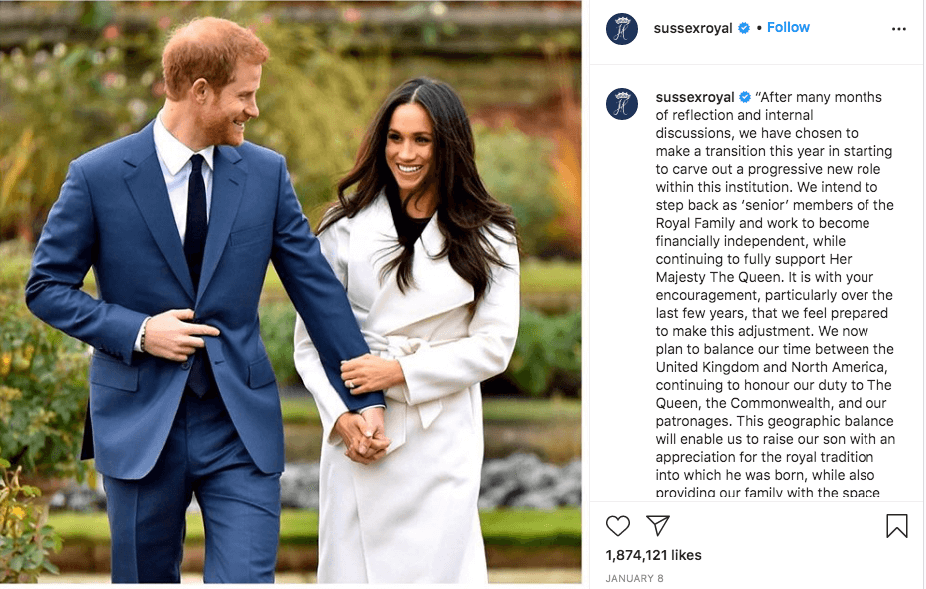 They announced that they will be stepping down as senior members.
The announcement was made on their joint social media account.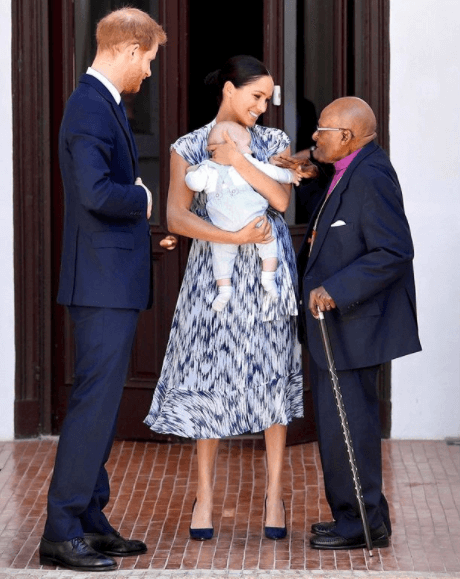 In their statement, they said that after spending many days and weeks discussing the decision and talking back and forth with their family, they decided to step down from their royal roles. They also want to become financially independent while also continuing to support the Queen.
Harry and Meghan want to give their son a more normal upbringing.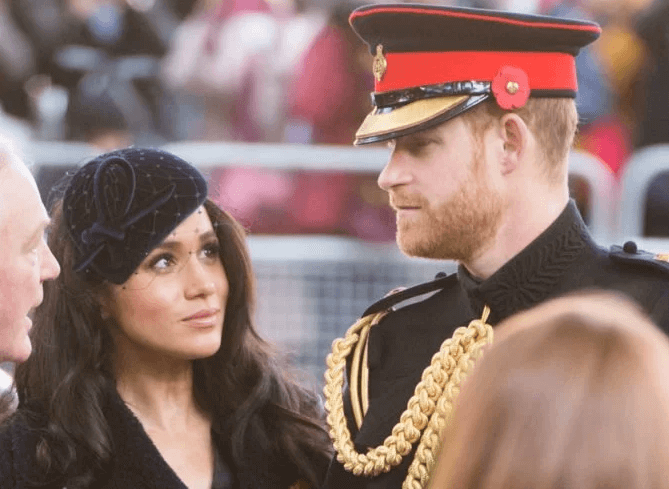 They also said that they will be traveling from the UK to the US more often and that they will spend equal time in both countries. They made this decision because they wanted to have more focus on their new chapter while teaching their son about their traditions.
This was enormous news.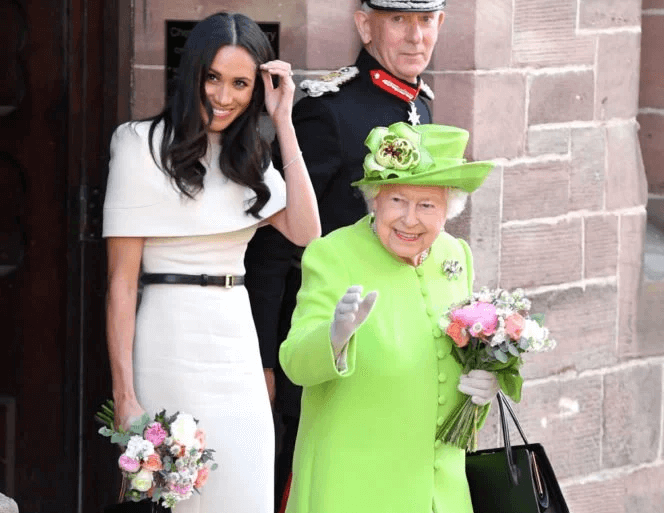 Chatter started right after they announced their stepping down.
But what did the other members of the royal family have to say about the young couple's decision?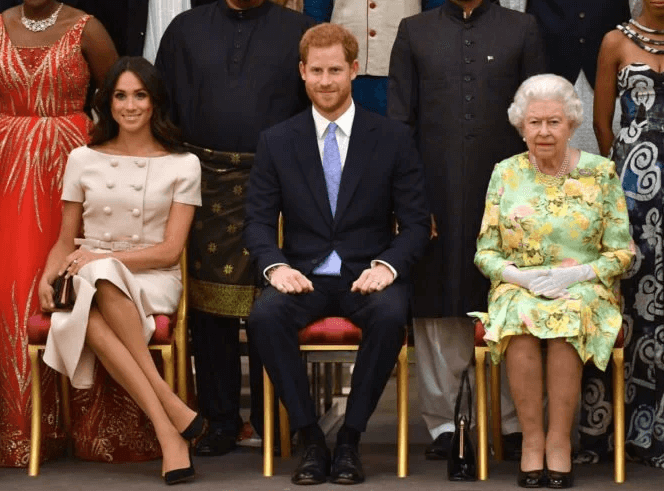 The Queen herself issued a statement of her own.
In her statement, she wrote that she was supporting Harry and Meghan's decision to become independent and also to start a new life for their family. She said that even though she would rather have them remain where they are and work full-time as members of the royal family, she respects their decision.
While all these statements were published, things behind closed weren't so calm.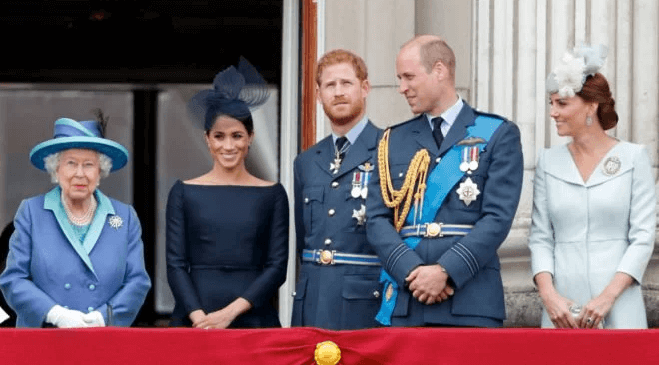 It wasn't all that smooth.
Some of the elder members of the family felt hurt because this decision was made without warning them before.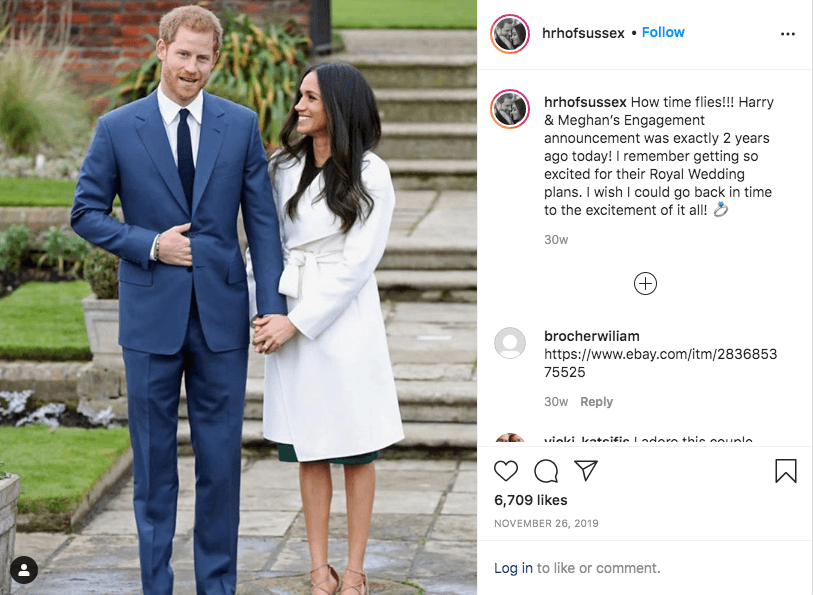 Again media and the public started blaming Meghan.
A close source to the family reported something interesting.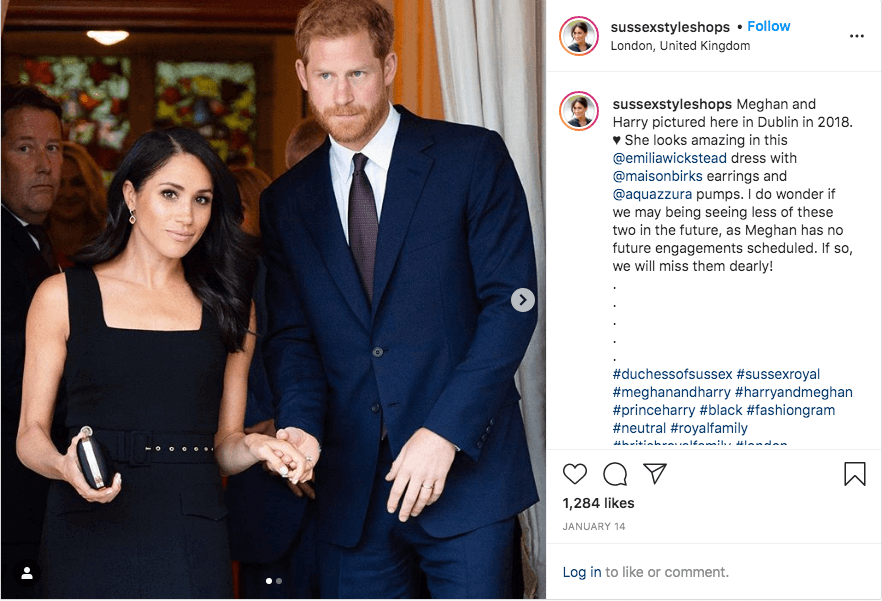 Even though Harry and Meghan didn't tell the elder members of the family, they had no other choice and had to do the things their way.
The family friend also said that there have been heated discussions between the family members.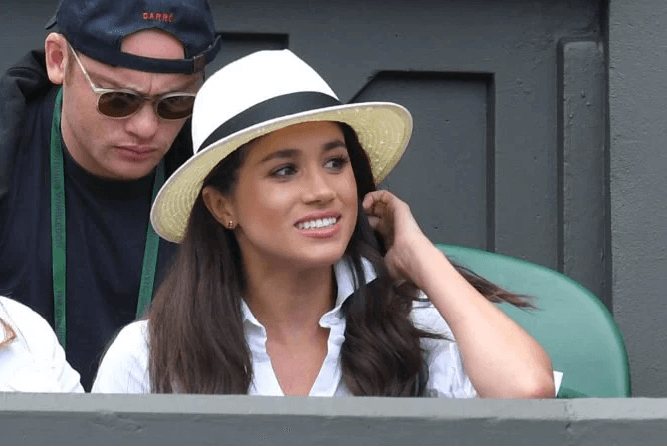 He said that Harry and Meghan didn't have any other choice but to do things as they did. Tensions have been high between family members, and some relationships have become toxic.
However, nobody has considered this.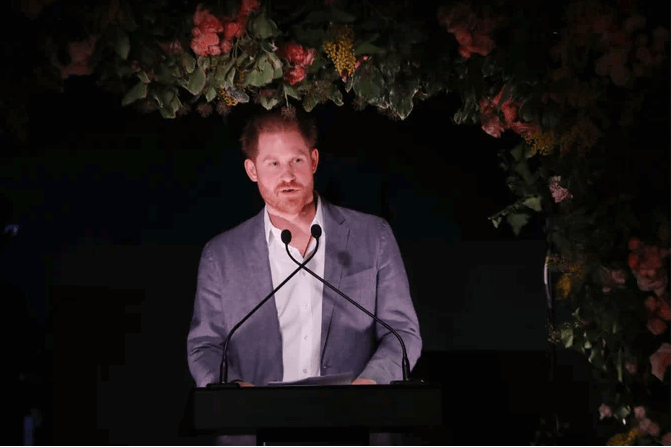 While everything was happening and media got their hands on the private source, everything must have been difficult for the young mother, Meghan.
Recently, Prince Harry has finally broken his silence on the whole situation.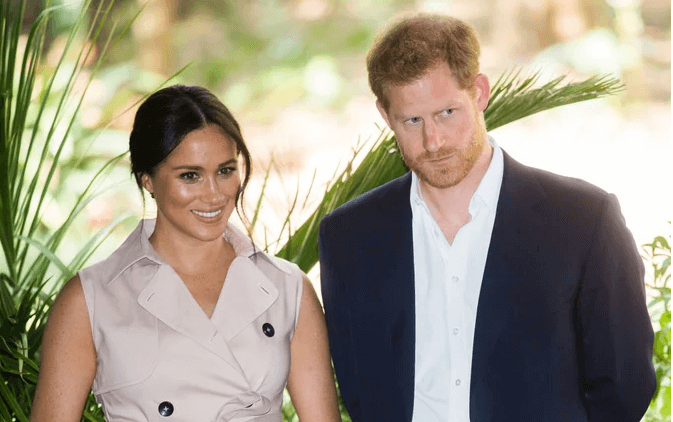 At a charity event, Harry made a speech addressing the whole situation.
He began by talking to the media and addressing the stories and rumors that have been created to attack Meghan.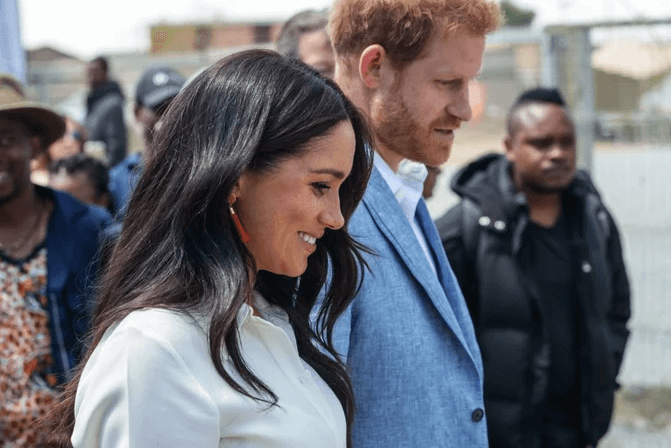 He began his speech by telling the media and public that for the past weeks, he has seen some outrages articles about him and his wife and that he wants to tell the truth as much as he can. He wanted to talk to the people, as Harry and not as a Prince or a Duke. He wanted to address them as the person they all know and have followed for the past 35 years.
He continued by giving praise to the people who have been supportive throughout the whole process.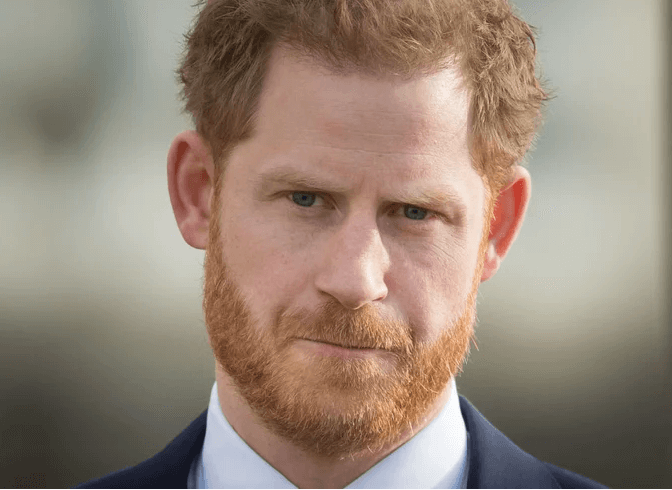 He went on talking to the public, saying that he will always love the UK and the people who have been supporting him through the years. He thanked all who have welcomed Meghan with open hands and saw him find love and happiness, something that he was searching all his life.
He also told the media and the public that they all know him enough that they should trust him when he chose Meghan because he wouldn't have married her if she didn't have the same values as him. She has remained the same woman that he fell in love with, and they continued to serve the country they all love.
He also admitted that every decision he has made wasn't the right one.
He wanted to make sure that everyone knew that the decision they made was not an easy one and that it took a lot of time. Also that it was no other option.
He told the attending people that the decision they made with his wife to step down wasn't made easily. It took them months of conversations and discussions between them. They both think that they made the right choice for them and their son, plus there weren't any other options.
He wanted to stress the fact that this wasn't goodbye.
He said that they tried to continue to serve the Queen, the commonwealth, and his military associations, but there wasn't any way without receiving public funding.  He told the public that he tried to make it work, but now he has accepted the fact that nothing of that is possible. He wanted them to know that he hasn't changed and that he hopes that this decision is going to make his life and the lives of his family more peaceful.
Harry and Meghan also announced that they are going to stop using their HRH titles and that they will reimburse all the taxpayers for the renovation they had done to the Frogmore Cottage.
He could not say a few words about this late mother.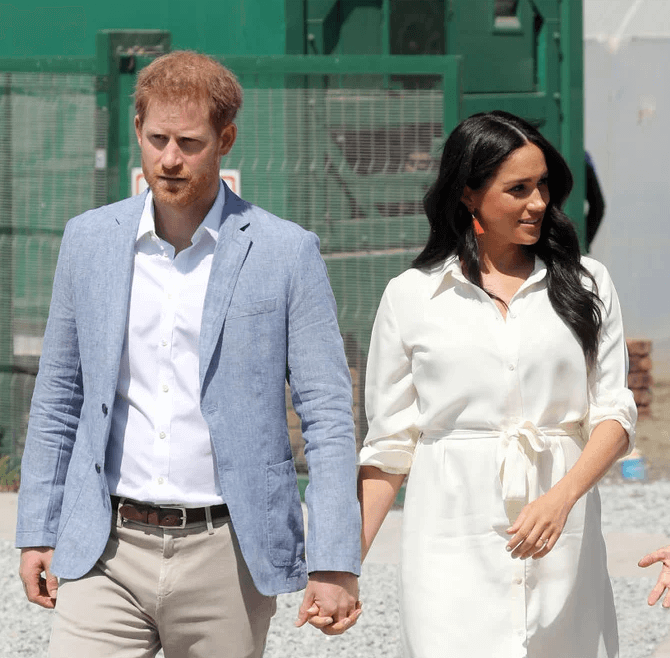 Close to the end of his speech, he mentioned that it was an honor to serve the country and the Queen. He also mentioned that when his mother, Prince Diana, died, everyone took him under their wing and looked out for him. 
He finished his speech by praising and thanking his whole family, even though some reports came out saying that they are not in a good relationship.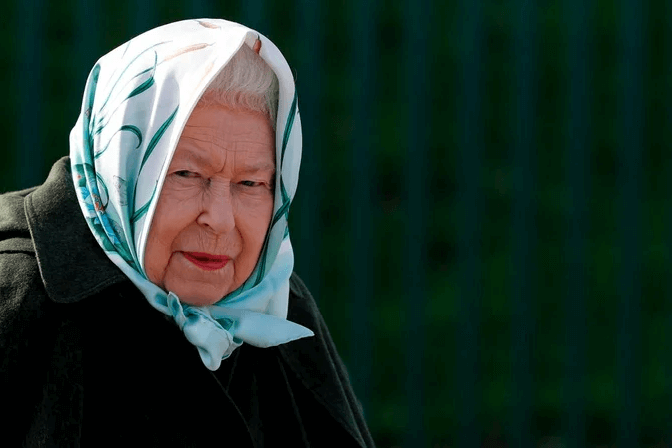 Harry and Meghan have also been told to remove the word 'royal' from all of their social media accounts and their website. If this happens, they could have a huge issue with their trademarked name.
For some time now, Harry and Meghan have been trying to get the international rights to the 'Sussex Royal' brand, because now is the time to move into their next phase in life.
Some report that the Queen has made some calls about that.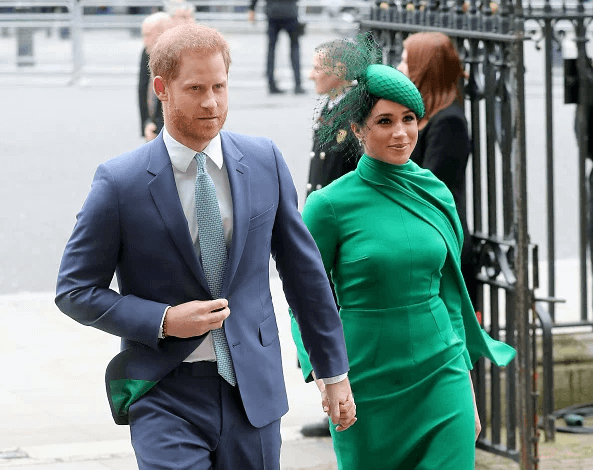 The report says that the Queen feels that they shouldn't be using the word 'royal' because of their decision to step down from their roles as senior members.
A friend of Harry and Meghan and a journalist for Bazzar.com, Omid Scobie, had something to say.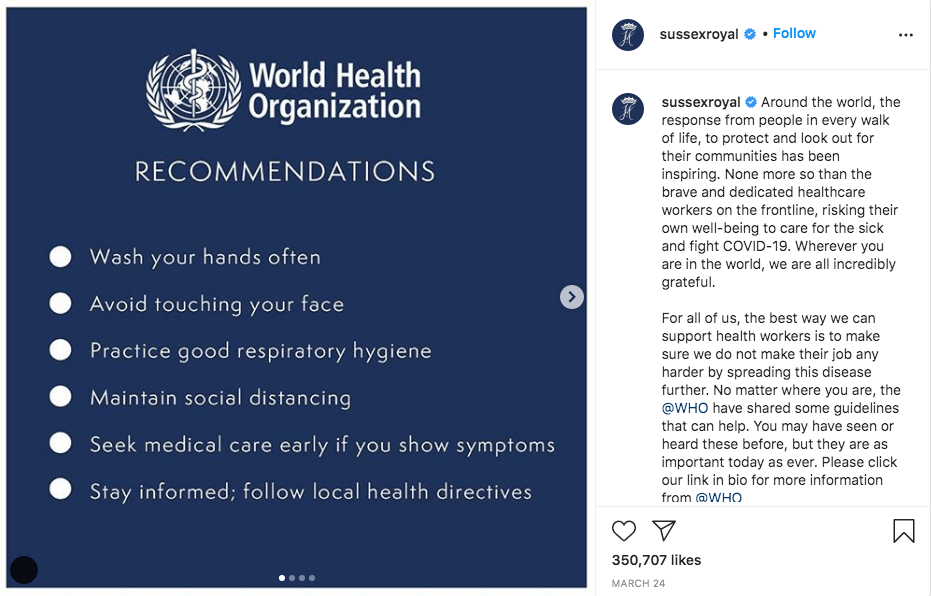 He said that it seemed like no one inside the family circles was behind their decision. He also said that the couple was left hurting and sad that they had to do it the way they did and leave their team. He also mentioned that Harry was sad that he had to be stripped of his military honors, saying that they opened up wounds that will take a long time to heal.
Dealing with this whole situation, they didn't expect that it was going to get worse when they addressed the whole pandemic situation.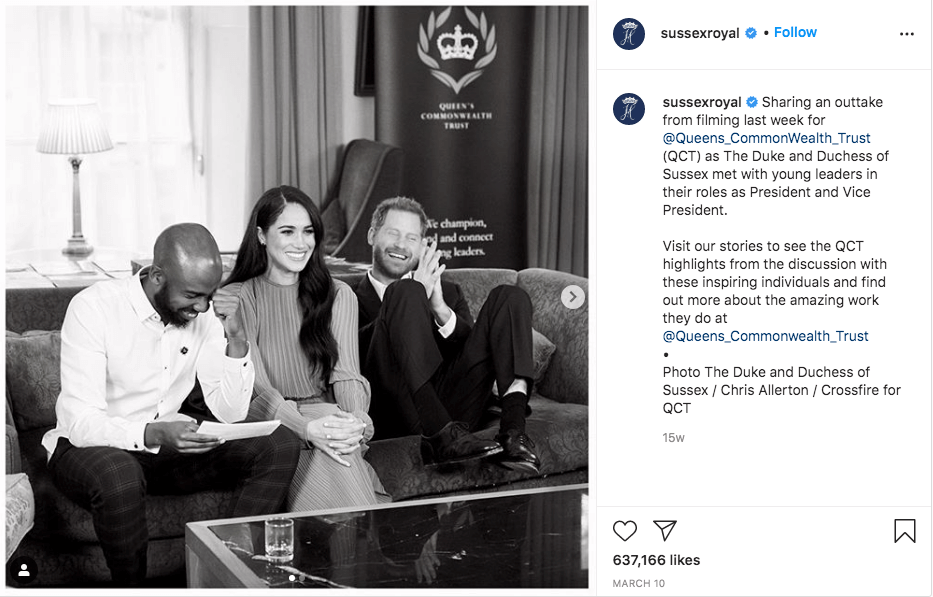 They posted on their Instagram account saying the same thing that the WHO said on their post. They wrote that seeing the response from the communities, fighting together, and staying together to beat this virus was pretty inspiring.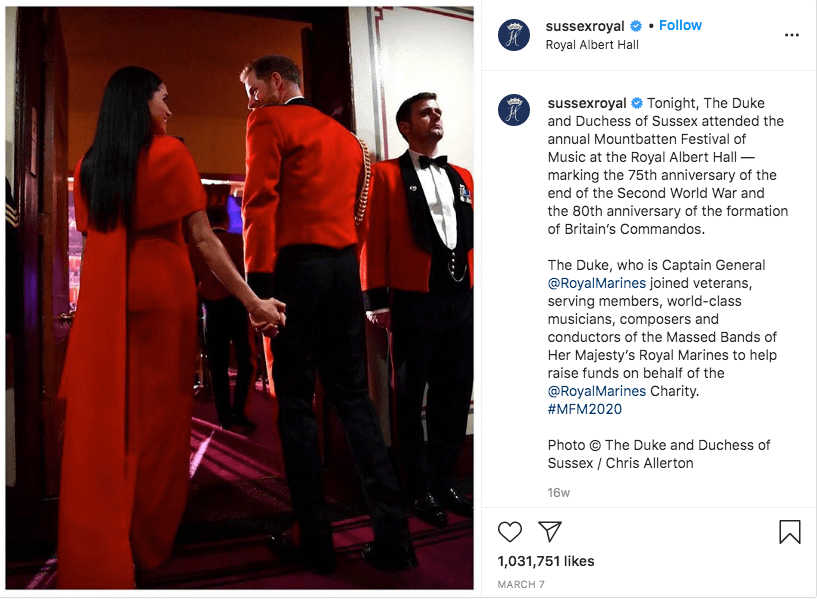 They also thanked all the healthcare workers that have been risking their own life to try to save the sick.
The main part that got people talking and frustrated was this one.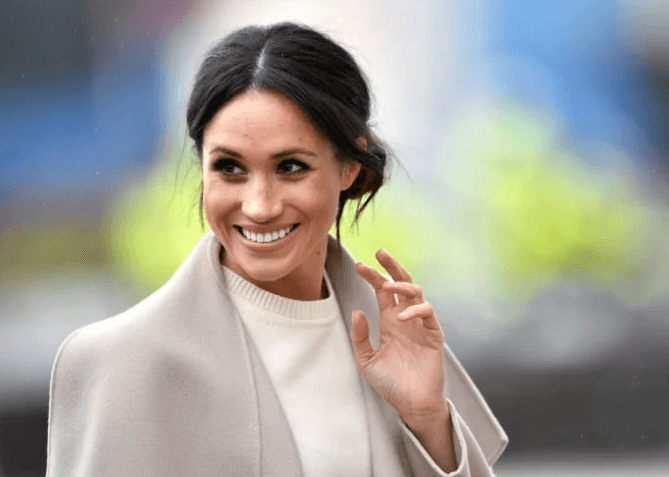 The said that the only way we can help the healthcare workers is to make sure that no one is spreading the virus more. They also mentioned that the WHO has posted and shared important guidelines and rules of what has to be done. Many of the people have seen them, and now more than ever, it is time to follow them.
Since Meghan became a part of the royal family, she has revolutionized the whole monarchy.
From the first day as the Duchess of Sussex, Meghan has been taking part in numerous royal tours, visiting many places around the world. Even when she had her first child, Archie Harrison Mountbatten-Windsor, she didn't stop fulfilling her duties.
With her charming demeanor and her amazing looks, she has captured the hearts of millions around the world, and her amazing charity work for feminism and women's charities has set an example and made the royal family proud.